The 8 Key Characteristics of Craftsmanship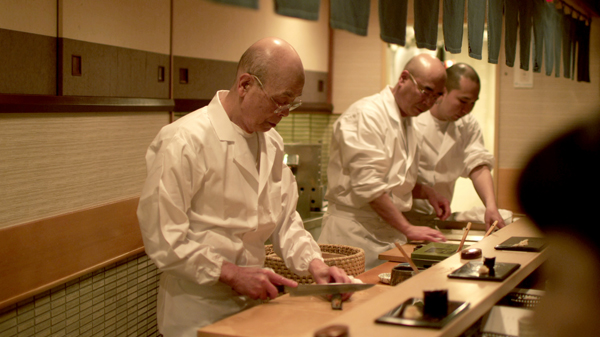 At over 85 years old, Jiro Ono is the oldest chef to ever be awarded a three star Michelin rating. His sushi restaurant — which is in a subway station — is also quite atypical compared to the rest of the world's culinary elite. But as anyone who has seen the recent documentary Jiro Dreams of Sushi can tell you, it's no surprise that Jiro is widely recognized as the world's best sushi chef. He has devoted more time to sushi than many of us have been on the planet.
It's not simply time and effort that have made Jiro great, nor is there something particular to sushi — or other types of cooking or creating — that make stories like Jiro's possible. What makes Jiro the best sushi chef in the world is craftsmanship, and craftsmanship is an attitude and a practice — not a skill set. It is medium agnostic; and whether your profession has been in existence for a few years or a few centuries, you can apply the spirit of craft to your work and be better for it.
Jiro is but one example of someone who has given himself deeply to craft. There are many others. They're all around you. And, if you're having trouble spotting them, there's also a great site — Those Who Make — where you can burn your weekend marveling at the craft of others.
At Nebo, we value creativity, but we value craft even more. Whether you're a developer, designer, project manager, marketer, or copywriter the characteristics of crafstmanship can be applied. Within the nuances of each discipline there are innumerable tactics that make one skilled, but some of the key characteristics of excellent craftsmen carry across categories:
1. They are motivated by mastery rather than attaining a status.
2. They are willing to make sacrifices in finances, free time and relationships.
3. They believe in the end-value of what they are making.
4. They balance a passion for history and tradition with a drive to innovate.
5. They plan and think things through first.
6. They immerse themselves and can maintain focus on their work.
7. They put in the hours for their craft to become a habit of daily life.
8. They know that you've never really "made it".
Even if you don't think of yourself as creative or crafty — say you've never made something with your hands in your life — it doesn't matter. Craftsmanship is an attitude, and one we believe is important enough to cultivate.