Candy, Costumes, and Craziness: Neboween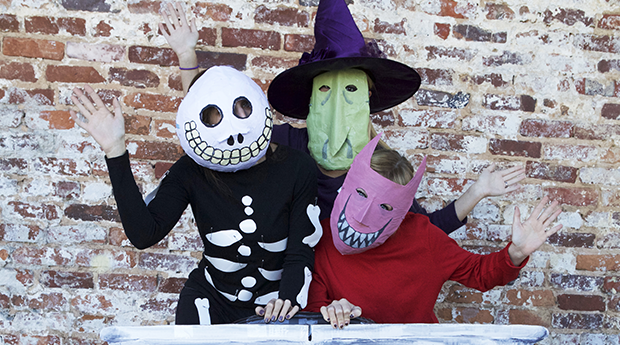 It started in 2004, when Nebo was a small newborn agency in Atlanta. But it's stood the test of time, just like we did. The proof?
This photo from 2006, which depicts our President Adam Harrell riding a bull… in the office: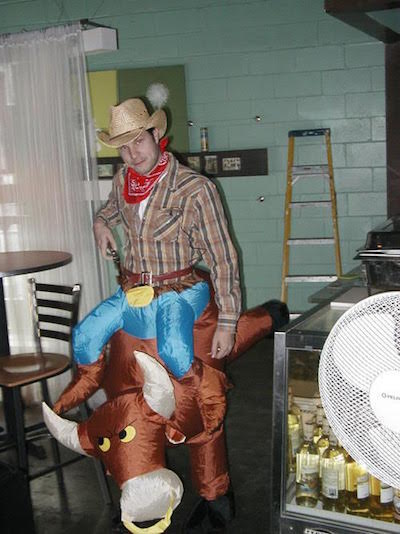 Then in 2007, we had our CEO, Brian Easter, in all of his glory as a butterfly atop Winnie the Pooh: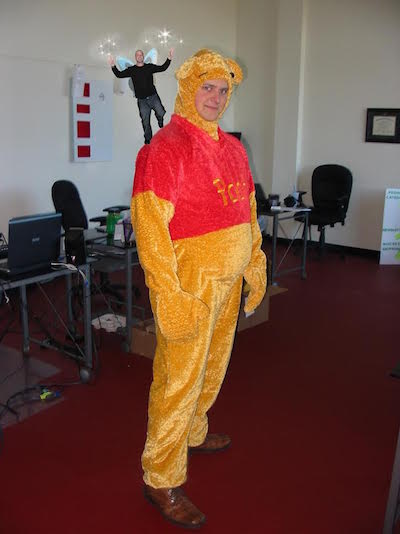 Senior Director of Digital Strategy Jenn Vickery offers her proof from 2008 as Intern #2: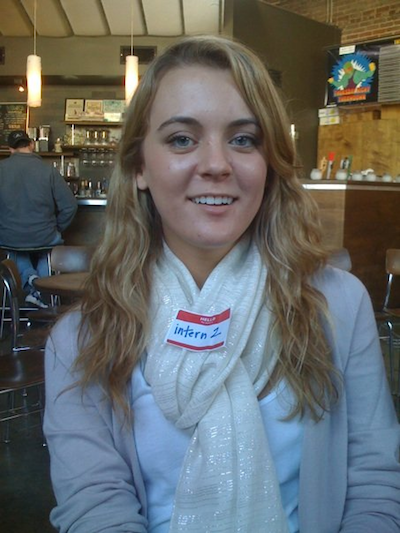 Or consider these beauties from 2011:
Steve Jobs (Damon Borozny) facing off against Max of Where the Wild Things Are (Adam Harrell):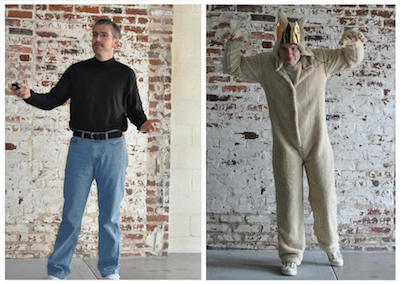 And the Most Interesting Man in the World (Brian Easter):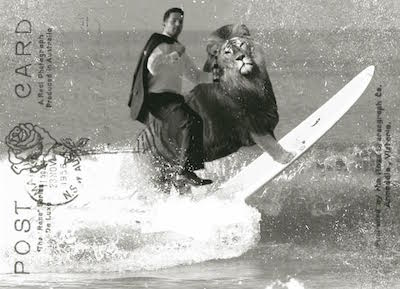 Then there was 2012, where we had costumes ranging from classic book characters...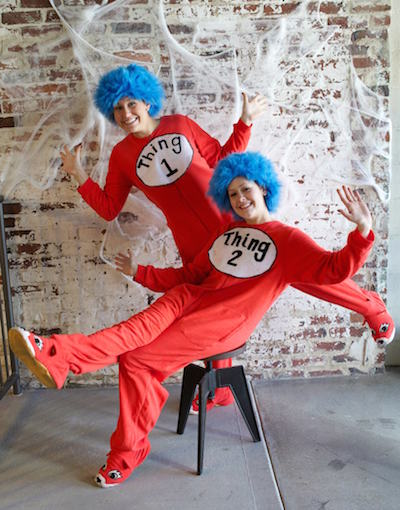 .. to beloved television characters.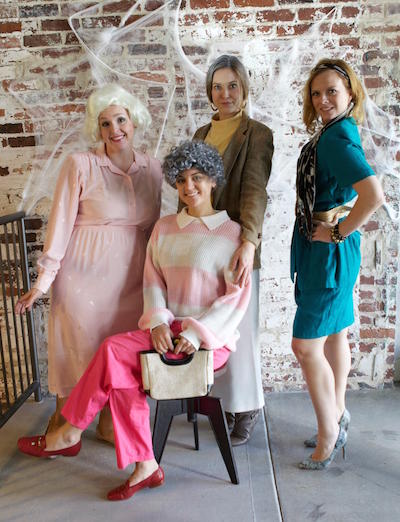 And we can't forget last year, which featured a whole host of epicness including John Copponex as Wooderson from Dazed and Confused…
… and Brian showing off a whole lot of leg as Jackie Moon from Semi Pro.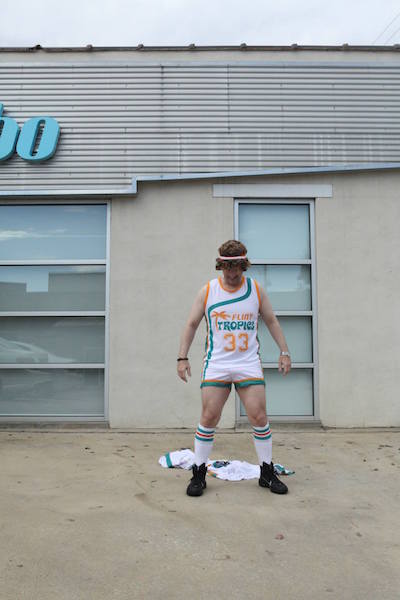 It's been a part of our history since the beginning. It's in the fabric of our very being. It's not only a tradition, but a way of life. Newbies hear the term uttered with reverence. Coworkers secretly form teams and plan for it months in advance.
It's the single most important day of the year. It inspires us. It defines us. It allows us to get our freak on.
We'll see your Halloween and raise you a Neboween.
Neboween puts Halloween to shame. To put it in perspective, it's better than Veg-o-rama and Festival of Meats all rolled into one.
Just check out yesterday's preparation: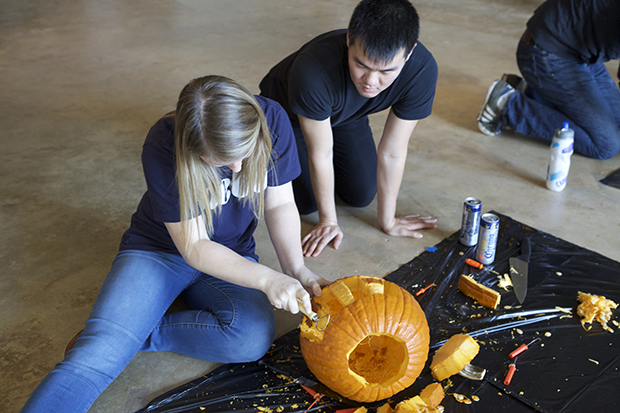 Or this year's decorations: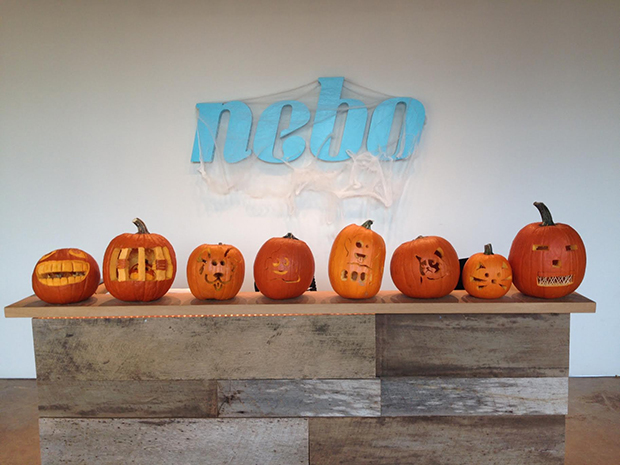 And we can't forget the endless supply of beer candy: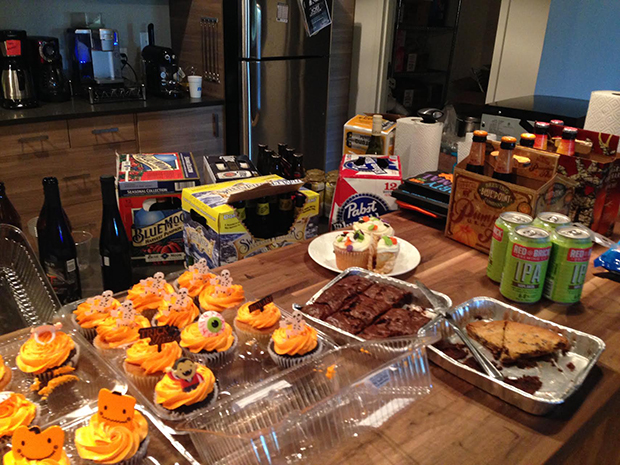 But the best part of Neboween? That would be the highly competitive costume contest, first won by Occupy Nebo - a historic moment indeed.
Winners get an awesome prize and bragging rights for an entire year. Sadly, my bragging rights are just about up. While I still have time, I'd like to say that Team Mario Kart was the greatest thing in the entire Neboween world.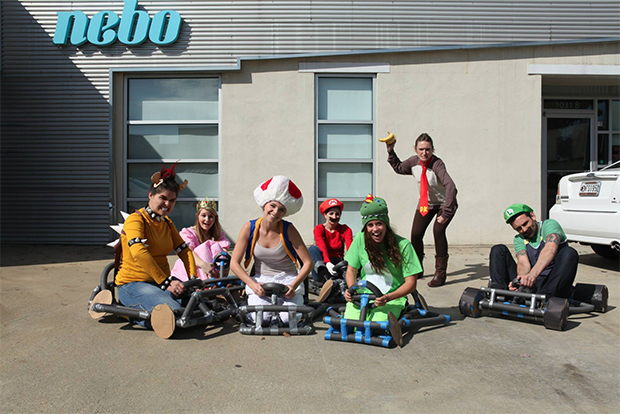 This year's competition is on point. With tons of great costumes, there's no saying who will bring home the prize. It's going to be a close one -- see for yourself!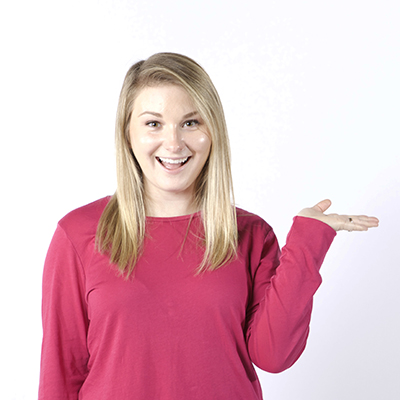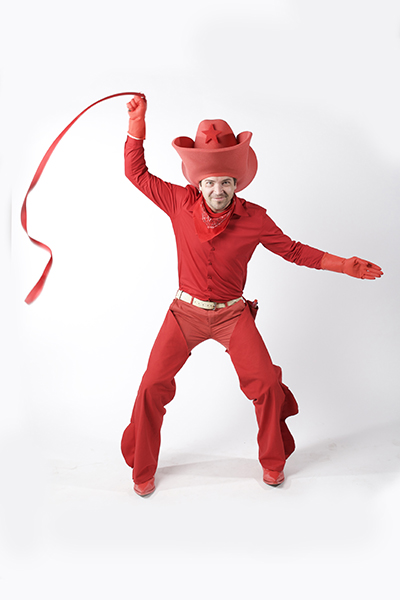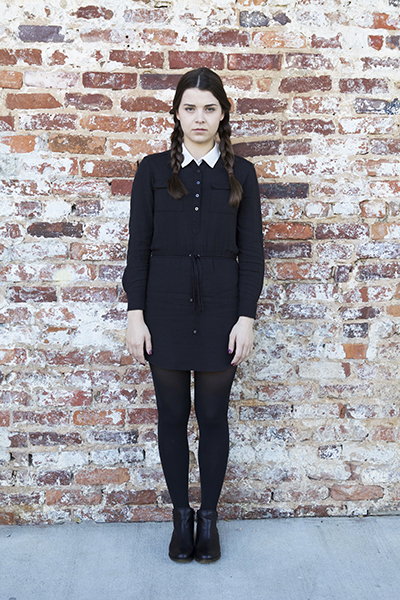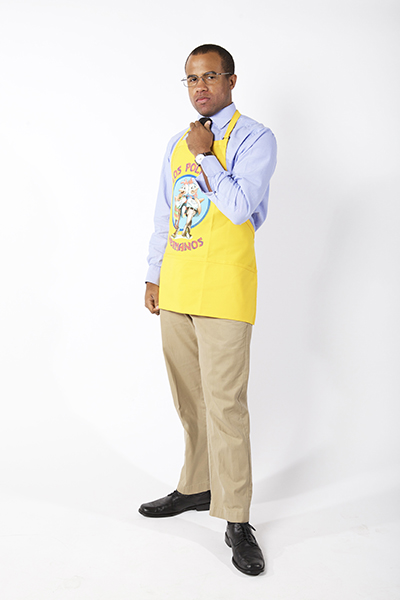 For more pictures of our Neboween shenanigans, check out our Facebook album.