Breaking the Bias This International Women's Day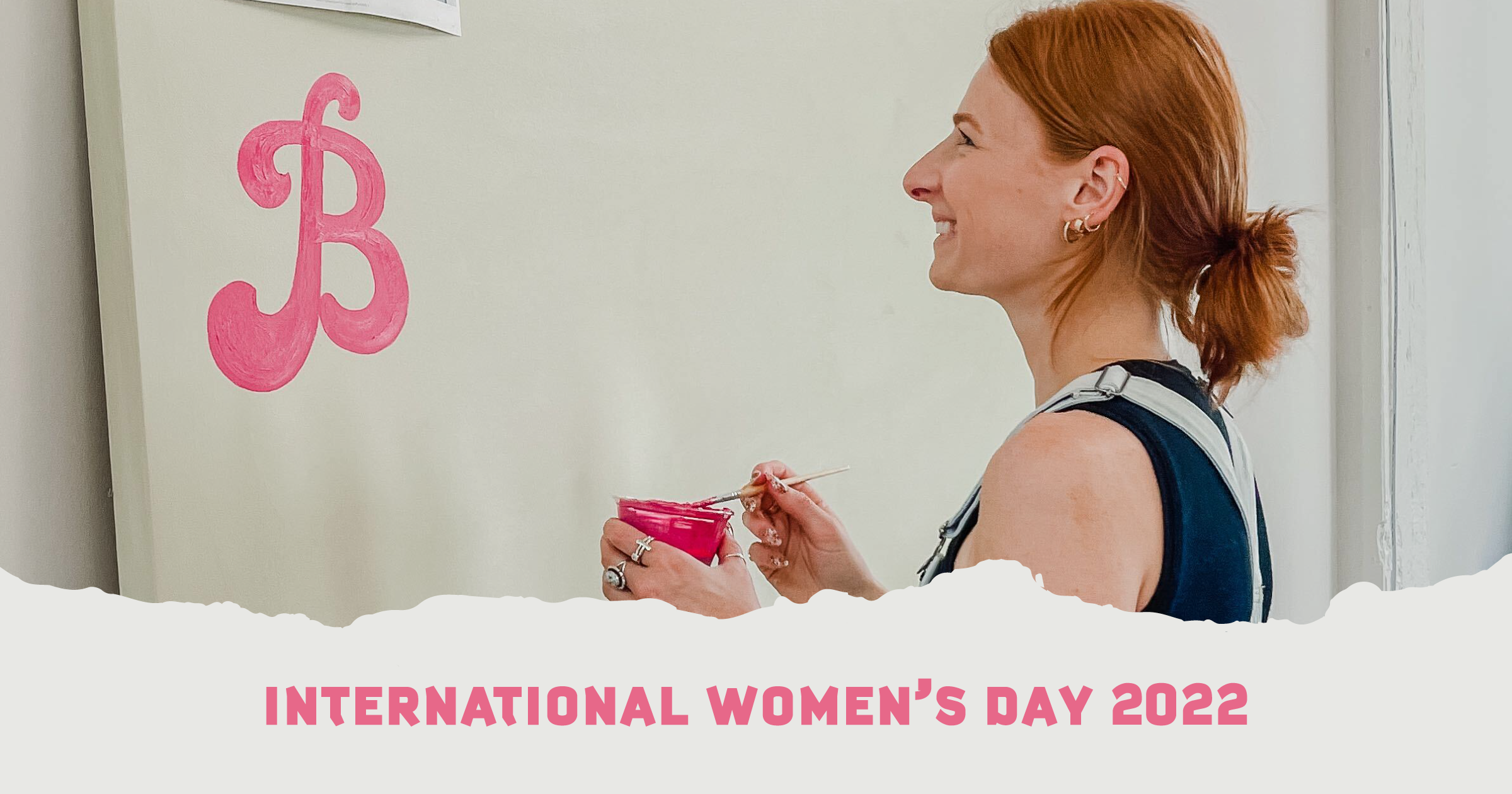 Each year on March 8, Nebo celebrates women across the world for International Women's Day — and this year, we went big. We invited Atlanta artist Tori Evert to paint a custom work of art for the office, so we can celebrate women year round.
The official theme for International Women's Day 2022 is #BreakTheBias, a call to forge a world free of stereotypes and discrimination. With this theme in mind, we sent an office-wide survey asking everyone at Nebo what they're doing to break the bias and what women's empowerment means to them. The answers we got were so powerful, we passed them along to Tori to use as creative inspiration for her design.
Check out some of our favorite survey responses and how our work of art turned out below. Here's to breaking the bias on International Women's Day and every day.
In one or two words, how do you celebrate women's empowerment?
Togetherness
Confidence
Live proudly
Building communities
Respect and encouragement
In one or two sentences, what does breaking the bias mean to you? How have you or another inspiring person broken the bias against women?
Breaking the bias to me means, not conforming to how society wants women to act and genuinely and authentically being yourself while fulfilling what makes you happy no matter what the world thinks.
Breaking the bias means supporting others when needed, lifting each other up, and showing kindness along the way.
Breaking the bias means really seeing, supporting, and celebrating all who identify as women.