Brands, Binging and Beyond: The Future of TV Advertising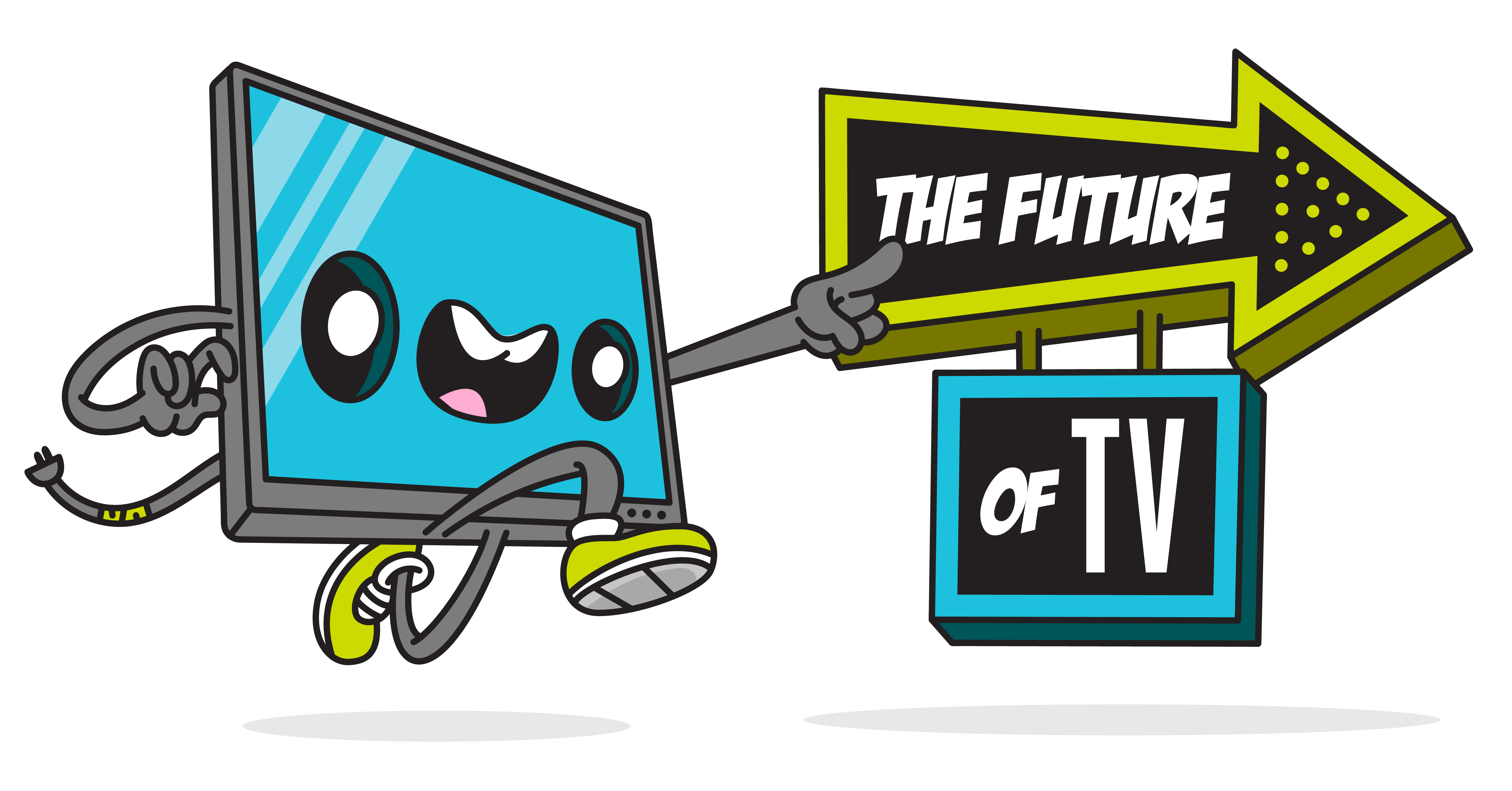 Goodbye Linear TV? Not So Fast
With the rise of streaming services, smart TVs and on-demand viewing, more TV lovers than ever are cutting the cable cord. But does that mean linear TV will soon disappear? The plummeting numbers of cable customers say yes, but cable companies might still have a few tricks up their sleeve.
It's hard to deny that linear TV (more commonly known as cable) has its appeal. Linear TV is familiar and comfortable. Sitting on the couch, flipping through seemingly endless channels is easy, mind-numbing fun. And linear TV is reliable. You know that if you tune in at 9 p.m. on Wednesdays, you'll catch the start of "Modern Family."
But linear has its drawbacks. Cable and satellite subscriptions are pricey, and their contracts are complicated and clingy. What's more, you can't fast-forward through the long commercial breaks. And by the way — those commercial breaks are getting longer in order to compensate for the drop in viewers.
While commercial breaks grow and viewership shrinks, the cost to advertise on broadcast TV is only going up. According to Emarketer, the average cost per minute for U.S. primetime TV ads increased 13.2% to $36.19 during the 2019-2020 season. Cable CPMs increased 11.1% to $19.45 this year, and since 2016, broadcast and cable CPMs have increased by at least 8.0% per year.
TL;DR: linear TV ads are super expensive, and hardly anyone is tuning in.
Viewers are dumping their cable contracts en masse, opting for looser relationships with streaming services like Amazon Prime, Hulu and Netflix. Not only are streaming services usually cheaper, you are able to access shows on demand. That means you can watch "Modern Family" at 10 p.m. if you miss out on the air time that day.
While the future of linear TV is still murky at best, one thing cable providers are doing to stay relevant is bundling their cable and internet packages, forcing users to have a cable subscription.
Companies like Vizio are also releasing projects like OAR (open, addressable, ready) to help propel linear TV into the future with addressable TV dynamic ad insertions. Media buyers who want to target a specific audience are able to watermark their inventory and swap out the static ad. Vizio smart TVs can register the watermark, talk to the ad server and swap in the addressable ad, all in real time using first and third-party data.
There are still hurdles to overcome, however. Networks are still deliberating on how much of their inventory to make available for addressable TV. Meanwhile, ad agencies must adapt to this new method, creating proprietary watermarks and using them consistently like a cattle brand, in order to tell who owns which cow. It really is the wild West out here.
Advanced TV: Disruptive in Nature
As if the TV landscape weren't evolving fast enough, along comes advanced TV. These connected TVs, or CTVs, give brands a new medium through which to grow their audience. The number of users opting to stream via smart TVs and devices continues to grow year after year. Emarketer estimates that U.S. advertisers will spend some $7 billion on CTV ads in 2020. By 2023, that number is projected to reach about $14.12 billion.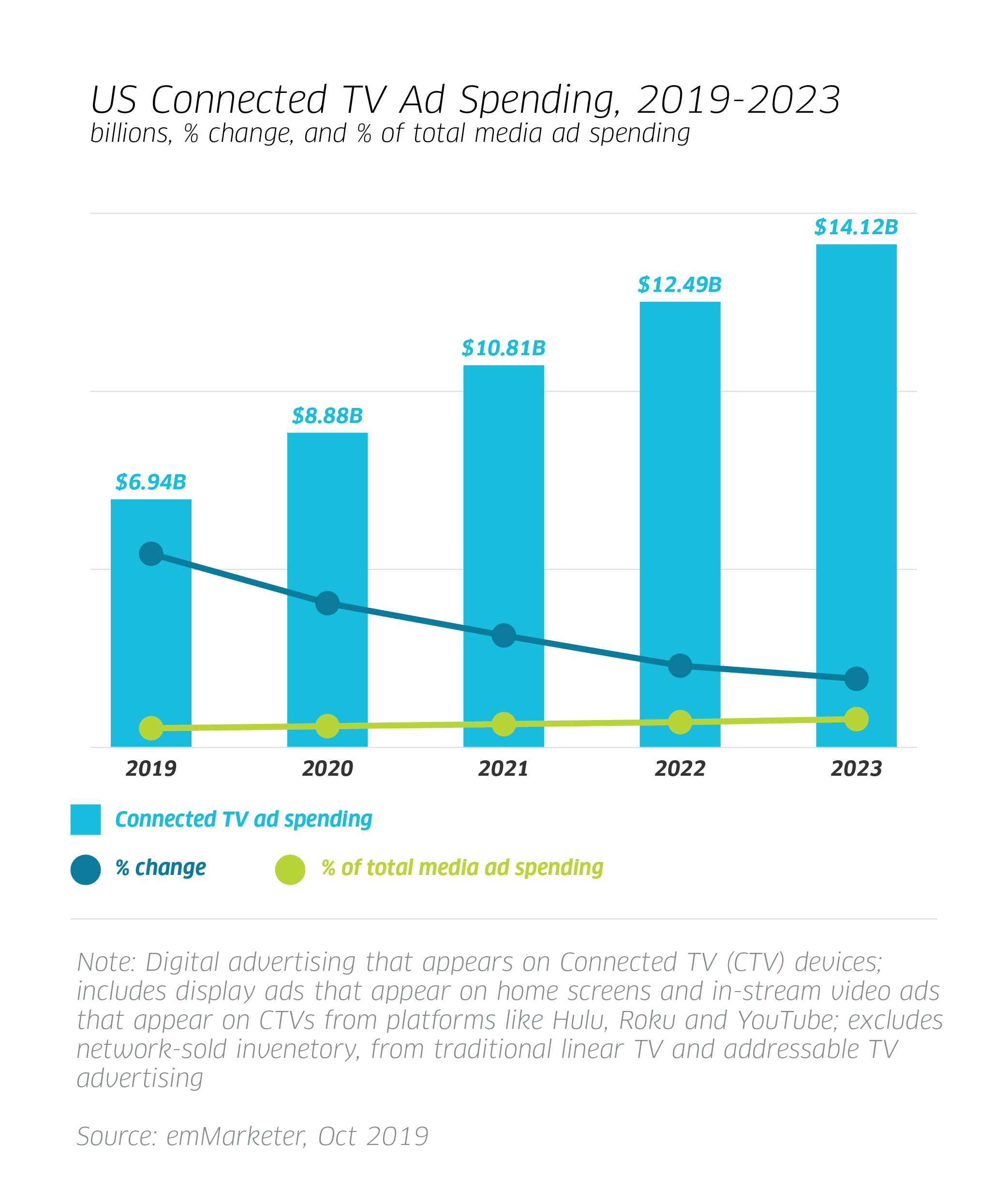 As viewers flock to OTT, so do marketers. The influx of streamers coupled with audience targeting options and advanced measurements are helping programmatic advertisers educate their clients on why OTT is an essential part of their media mix.
Telaria is introducing OTT addressable products for marketers to utilize while planning. Audience Connect will offer behavioral and contextual models. Gone are the days of planning linear TV buys by day and show. This will let marketers use their valuable first-party, third-party and now Telaria platform data. Audience Connect will let advertisers target via genre, device and show, as well as add a whitelist.
The Audience Connect feature also helps you hit KPIs by optimizing the buy toward set CTRs, CPMs and viewability goals. You can access these targeting options via a PMP deal between your DSP and Telaria.
Better Targeting Helps Everyone
As more sophisticated softwares and targeting options emerge, marketers will be able to extend their reach with the same amount of linear budget, hypertargeting users on a household level instead of wasting impressions on users who are interested in a specific show. The more engaged the audience is, the better the return on ad spend.
The Less Invasive, the Better the Brand Sentiment
Intrusive ads are unwelcome and extremely invasive. More often than not, users end up associating their horrible ad experience with the brand and its products. For users to have a better ad experience with OTT, streaming platforms inventing and testing different ad placement options that couple targeted ads with better ad placement.
In 2019, Hulu rolled out pause ads that are displayed when a viewer hits pause. See this tongue-in-cheek example of a pause ad, which suggests you treat yourself to Charmin during your intermission: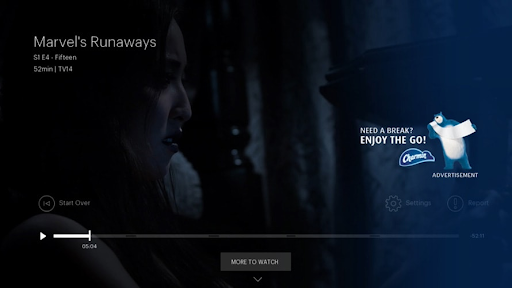 The latest ad format rolled out by Hulu is just for binge-watchers. This format lets marketers sponsor episodes on Hulu when a viewer is watching three or more episodes of one series at a given time. According to Hulu, 75% of U.S. consumers say they indulge in binge-watching their favorite shows, and on Hulu, nearly 50% of ad-supported viewing hours are spent this way.
By showing one ad and "sponsoring" the rest of the show, brands guarantee that they don't have to share the space or inventory of an episode, and can tailor their creative for the placement knowing the user is binge-watching — perfect for pizza delivery services, if you ask me.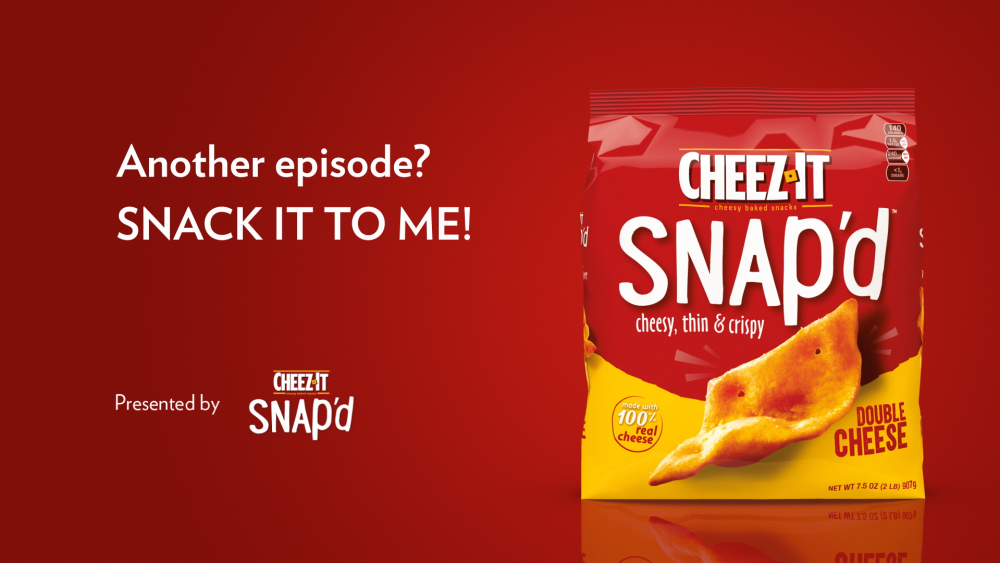 Beyond their current offerings, Hulu plans to disrupt the space even more with new experimental formats in 2020, one of which being a choose your own adventure format. If you have to be subjected to an ad, at least it's telling a story that connects with you and your needs.
Hulu will also be rolling out an ad format that could change OTT forever: QR codes.
Marketers are constantly trying to measure and monetize CTV, garnering more insights to "prove" its value. If Hulu's proposed format works, it will help to start connecting those dots and let viewers feel more engaged with brands. Viewers will hypothetically be able to use QR codes with their mobile devices to capture a special deal or gather more information — or have information sent directly in real time to their cell phone and email address tied to their Hulu account. This will make the path from viewing an ad to making a conversion much shorter and easier — both of which consumers long for.
Another good example of connecting real life metrics back to OTT ads: measuring how many in-store visitors saw your videos with The Trade Desk Offline Measurement options. If you advertise your products on Amazon, another creative way to see your reach is to upload your skews while utilizing the Amazon DSP for your Amazon Fire TV buy. You can track who purchased a product after viewing your OTT ad.
On top of better targeting and enhanced ad formats, companies will also soon be able to digitally impose products into shows based on the viewers' preferences. Think of it as hypertargeted product placement. By digitally inserting a specific bottle of liquor based on the watchers affinity, brands will be able to use native advertising tactics in streaming shows. Brands like TripleLift utilize their own technology to dynamically insert a brand's product or even say, a billboard placement, by identifying the surface area and taking contextual cues so that the addition is not disruptive to the video. Hulu is also working toward including this form of product placement in its original shows.
What We Need to Consider Moving Forward
As of now, linear isn't going anywhere. There are still people out there who just can't say goodbye. Coupled with livestreaming sports and DVR options, linear TV is here to stay — for now.
As linear channels break off and create their own streaming apps, the space continues to grow more fragmented. I predict the day when users pay so much for so many different streaming services, streaming becomes more expensive than cable ever was.
Our goal as advertisers — no matter the medium — is to be less intrusive and speak to our audience in a way that is genuine. Luckily, thanks to enhanced ad formats and increased targeting options, we are able to show ads that are less disruptive and more engaging to viewers.
Want to dive deeper into the wonderful world of the future of TV? Download our Transformation of TV trend paper to see what people are watching, what's being spent, acronyms you need to know and how the transformation of TV will impact your business.