The Story Behind Bringing Big Drum into the Nebo Family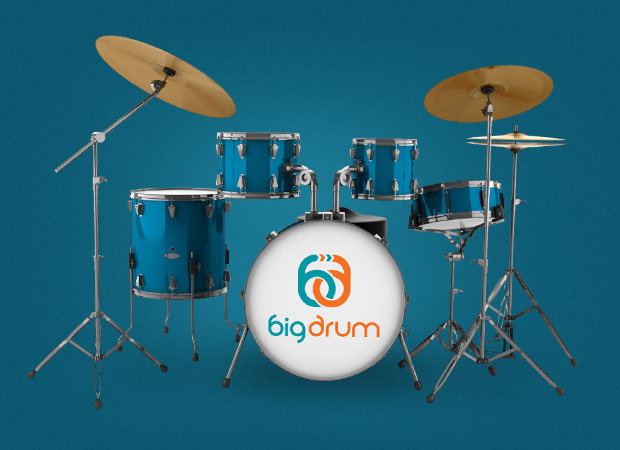 It's the late 90's. The internet wasn't cool yet. The tech boom and bust wasn't even in full swing at that time. Stacy Sutton Williams was heading up interactive at a division of Kilgannon. They had started building websites in '95 when web design was little more than text, bad imagery and tables. Stacy had taken a six-hour correspondence class in SEO to become an "expert." There were no keyword tools. Meta tags ruled the day. Search engine submission was a thing. And she was rocking her clients' early digital minds.
She fell in love with it. She attended one of the first ever Search Engine Strategies conferences in 2000. She met other digital marketers. She met other entrepreneurs.
Confident. Determined. And with short, spiky red hair that screamed world watch out, she decided to start an SEO company named "Search Engine Goddess" and decided to use a cartoon version of herself as the logo. Not too long after she rethought the name (and logo) and decided upon Prominent Placement.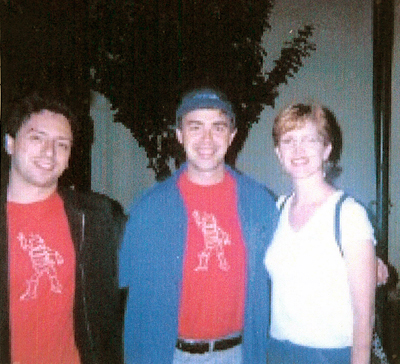 Stacy with Google co-founders Larry Page and Sergey Brin.
Flash forward a few years. It's the early 2000's. It's Britney versus Christina. The iPod is the most amazing thing on the planet. All the cool kids were watching Super Troopers.
I was working for a global telco at the time that had smashed together a bunch of companies from 27 different countries. Because they had just acquired the US-based firm I was working for, churn and burn was happening on all fronts. Morale was low and things were more than precarious. Yet, I was optimistic, and the future seemed bright.
One day my boss asked if I thought I could take over the US web presence. Web sales had tanked since the acquisition and rebrand. Without hesitation or a plan, I said, "Of course — I'd love to!"
I took over the site, reduced an eight-page order process to three, made it a bit more intuitive, and boom — sales went up. The senior people at the company thought I was smart.
We also did really well in the early days of SEO. We owned SERPs in Alta Vista. We dominated Lycos. We even started ranking well in this brand new search engine named Google.
But, obviously, we knew that success can be fleeting. What's next? Where do we go from here?
So we looked for outside help and hired a boutique SEM agency to help us take our digital efforts to the next level.
In walked Stacy. Confident, yet humble. Poised, yet authentic. Smart, but not demeaning. She walked us through what would become our search strategy.
Boom. We're futuristic. We're doing PPC. It's circa 2002 and we're buying digital shelf space. We're getting leads and sales. I mean — we even have printed and bound reports with graphs and stats about our digital efforts. Yes, I said printed. Delivered in person.
We were ballers. Albeit techie nerd-ballers. But ballers nonetheless.
My blackberry seemed cooler. People even appreciated my spiky, too-stylish faux-hawk. I was like a modern day gunslinger with my "berry" hanging from my belt clip.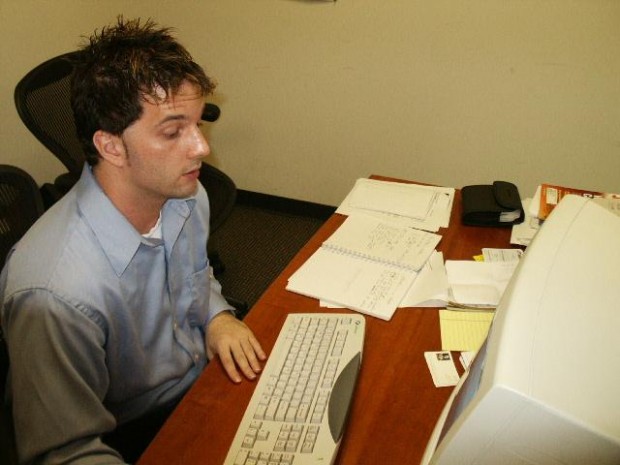 I now had some serious street cred for thinking and doing things that made a difference to the bottom line.
Stacy helped take our marketing efforts to the next level.
She also had the respect and admiration of the industry. She spoke at events. She was a pioneer in search marketing. She became a leading authority in CRO and conversion. She was one of the earliest voices for digital.
More importantly, she did it right. With integrity. Making industry friendships. Never being that person you can too easily become when you own an agency or business. She was honest. She cared. She was someone that everyone universally liked, trusted and respected.
She built Prominent Placement (now Big Drum) into an agency with some of the best minds and most passionate marketers in the business. And she did it with integrity.
From my experience at my former firm I saw a lot of agencies that didn't do it that way.
So, in 2004, me freshly minted with confidence and bravado from my corporate experience, and Adam, having been designing websites for 8 years and rocking Zuckerberg wannabe hair, started Nebo.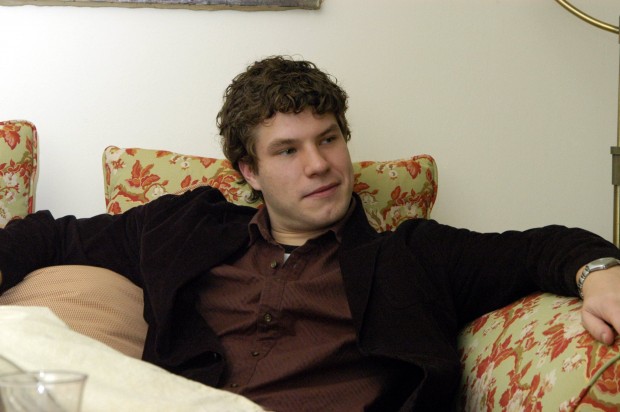 We had learned so much from industry peers and mentors, including Stacy.
This inspired us. This made us want to change how agencies worked. This made us want to see if we could do it a different way,
So we created Nebo as a reaction to what we saw as the industry's deepest flaws. We saw a broken agency landscape. Employees were treated as commodities. Clients were seen as ROI calculations. Everything was driven by acquisition and profit. We knew there was a better way.
Sure, we'd be experts in digital, but we'd start by taking a human-centered approach. We'd treat clients, employees and vendors the way we'd want to be treated. Culture and purpose would be our competitive advantage.
Flash forward 11 years and we've had both successes and failures. Luckily, we had more ups than downs, but we also know that it's not because Adam or I have some amazing talent or secret to success. It's because of the Nebo team --- our culture - our purpose - our philosophy - our clients.
And now, on August 3, 2015, we have the privilege to announce that Big Drum is joining the Nebo family.

The move adds to our collective list of clients and capabilities. It strengthens our paid media, SEO and other digital services.
It brings a new department comprised of highly specialized, hyper-focused conversion and CRO specialists to the team.
We're also adding CodeScope to our growing set of tools and intellectual property. It scans every web page on a site as frequently as we ask it to, in order to find out if any code (Google Analytics, etc.) has fallen off a page.
Most importantly, we get to add some of the smartest and most talented people to the Nebo family, including Stacy.
Sure there will be integration challenges. Sure there will be processes that need to be tweaked. But we're adding some absolutely amazing clients and teammates to the team.
It's funny how fortune smiles on us sometimes. I don't think any of us understood the importance of meeting and working together so many years ago.
I'm fully confident that our best days are ahead of us, and we're so happy to welcome Big Drum and Stacy to the Nebo family.