Articles written by
Laura Rabushka
April 5, 2013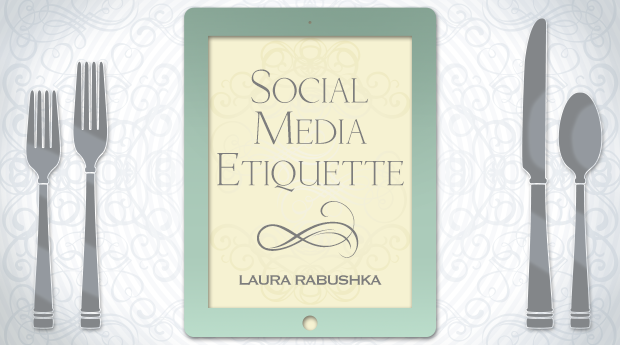 I recently had a very frank conversation with my 18-year-old brother after I came across his Twitter profile for the first time. Maybe this was the overbearing big sister in me taking over, but I felt like it was my personal duty to give him the "social media is big, and it's not going away" speech that my generation has drilled into my head. I was shocked to find out, all via his Twitter feed mind you, that my shy and reserved little brother had become the life of the weekend parties, had developed quite the potty mouth AND, to top it all off, was a week away from getting a tattoo on his back of Super Mario Brothers. (This was the same brother who very recently ran out of our doctor's office waiting room crying and hiding under desks in the hallway to avoid a routine shot.)
I'm not being judgmental here. In fact, I would support any decision of his that he was truly passionate about; however, none of these new "decisions" he was bragging about to the Twitterverse were HIM. I didn't know where this was coming from, but the bigger problem was that he didn't understand the consequences of this cool-man identity (slash immature 18-year-old attempt to fit in) that he was putting out there. He didn't get that he was shaping his reputation with everything he tweeted, no matter how trivial a sentence seemed at the time...it all was a reflection of his person.
This shouldn't be a newsflash because in my opinion it's very, very old news. So, old newsflash people: the virtual you is you. There is no faking, deceiving, hiding or avoiding it. Whether you're an avid philosophical poster or you simply upload albums of your family vacays, everything that comes from your profile(s) embodies a form of you: your values, friends, beliefs, affiliations, opinions and experiences. That's a pretty big deal. Yes, as I've found out, it's hard to convince a social media newbie about the impact of social media before they've experienced the positive and negative consequences of their actions and interactions over time. Long story short, I am no Winston Churchill when it comes to speech giving, so my big sister advice went in one ear and out the other.
My brother remained silent on the other end of the line until I was done, said 'okay' and we ended the call. I was very pleased with my etiquette EDU session until I logged on to Twitter to see he had been live-tweeting about our conversation the whole time:
"If you have a problem with me, #1 way NOT to fix it is to stalk my Twitter then lecture me about it. #sorrynotsorry"
"Going on 15 minute phone call with my sister...She really just said: 'the virtual you' in reference to Twitter. #sorrynotsorry"
I may not be able to convince my brother of the value of social media etiquette yet, but there's no doubt in my mind that he will learn in due time because he went too far, or didn't think before typing.