Did Apple Just Resurrect QR Codes?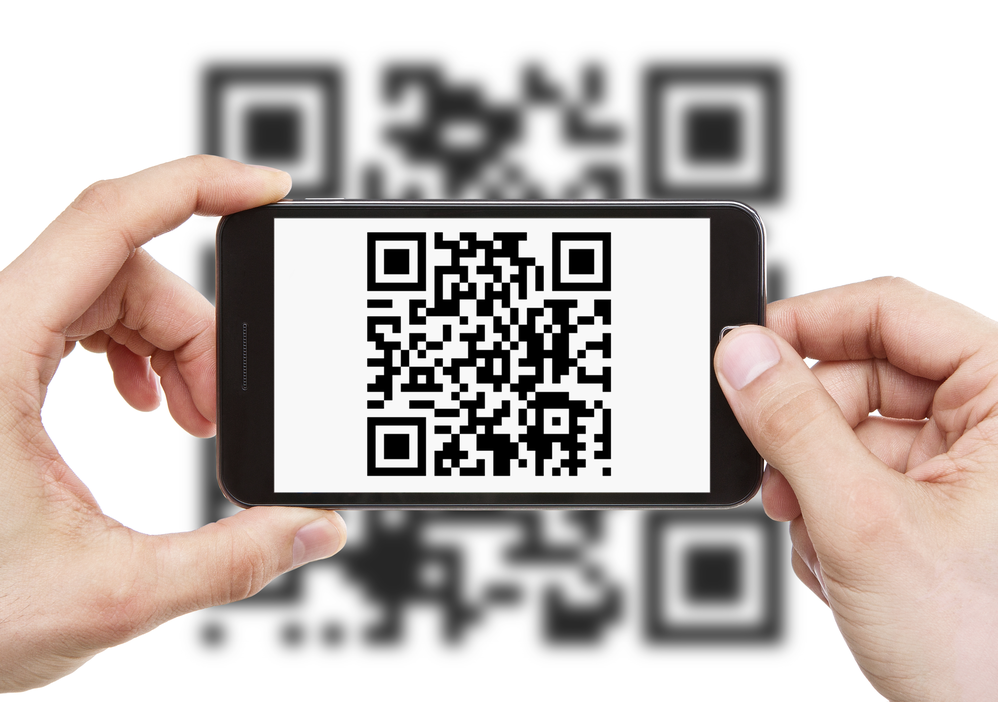 "Let's add a QR code" may sound like a bad marketing punchline or the nightmare of an ad exec in the early 2010s, but it's a phrase coming soon to an office near you. While it feels like we just got rid of them, QR codes are returning, stronger and more determined than a hoard of Demogorgons.
It's not the QR code's fault it was ahead of its time — it was living in a world where no one really understood it or owned a consistent app to scan it. It didn't ask to be misused or printed on things like long-haul trucks, cupcakes, emails and billboards, or to send people to the desktop version of a website when scanned.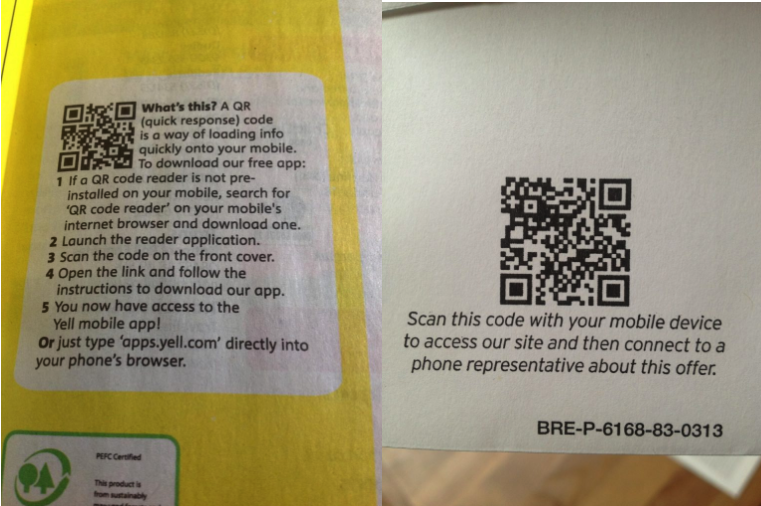 Images via www.wtfqrcodes.com
Unfortunately, they were plastered across so many poorly planned marketing materials that QR codes quickly became a running joke in the advertising world. Entire websites like wtfqrcodes.com were created to make fun of them. Any mention of them brought chuckles or cringes.
But there may be hope for QR codes yet. They're far from the first tech advancement people hated before happily incorporating into their lives. Think about Facebook, where people post personal photos, status updates and location tags daily. Fifteen years ago, no one online or in chat rooms used their true identity, preferring instead to remain anonymous. When Friendster — the first social network — emerged, people absolutely hated the idea of using their real name and photo. They actively resisted joining.

Now, we put our face and name all over the internet and don't give it a second thought. And though you may not realize it, QR codes are also a normal part of your daily life. You use them when boarding a flight or entering a movie or concert. Their use in social has also grown in recent years, in apps such as Spotify, Pinterest, Venmo, Snapchat and Facebook Messenger. QR codes are especially popular in China, mainly for payments. So why are QR codes now emerging again in North America and Europe, like a Phoenix from the ashes of terrible marketing tactics? Because of Apple.
As part of the September iOS 11 update, Apple integrated a native QR code reader in their camera app. Meaning over 700 million iPhone users can aim their camera at a QR code and instantly be prompted with a web link, map location, contact card or other piece of data. You can do anything with QR codes, from automatically logging into a wifi network, to instantly sending a pre-populated message, to downloading an app. They can trigger YouTube videos, landing pages, detailed calendar invites or in-store payments.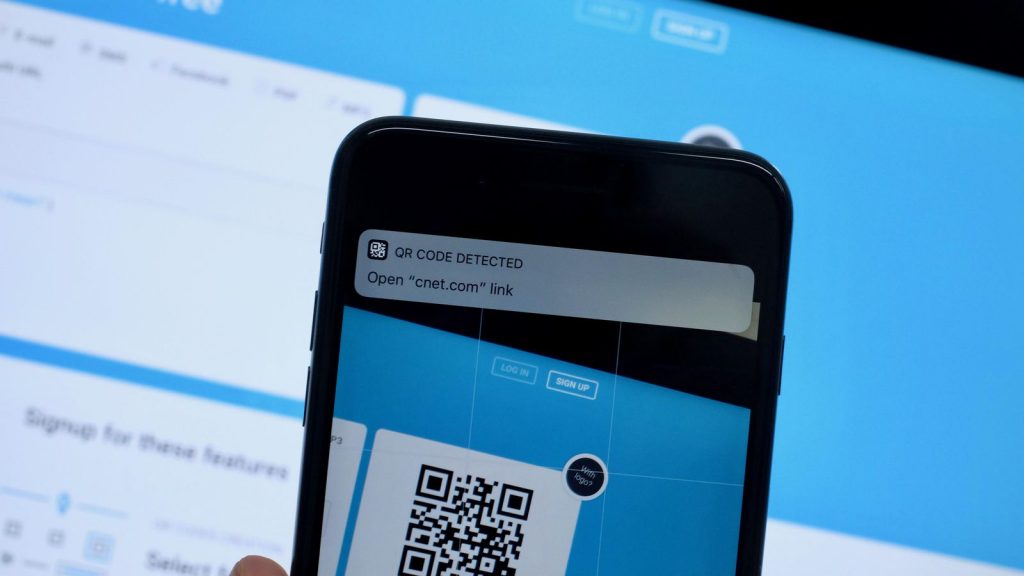 Image via www.cnet.com
QR codes are especially great for situations in which it's hard to get data into a mobile device any way except manually. Imagine browsing a catalog and falling in love with a product. Rather than having to search Google for the product or type in the URL, a QR code allows you to hold your mobile device over the product and instantly view the product page online.
Maybe you want to know more details about a rug you see in a store labeled Fair Trade Certified. You can open your camera app, hold it over the product tag, and instantly see a video of the rug's origin story and journey to existence. Or say you're at dinner drinking wine you really love and want to know about the vineyard, vintage and good food pairings — just scan the QR code on the bottle.
To get to a point where the average Walmart consumer interacts with QR codes like this will take time. First, the general population will need to know this capability exists and intuitively understand what to expect when they scan a code. Second, marketers will need to be much more strategic about when and where they implement QR codes. And finally, QR codes will need a rebrand — not to make them visually unrecognizable, but enough of a change that people who remember their sordid reputation don't immediately roll their eyes and walk away.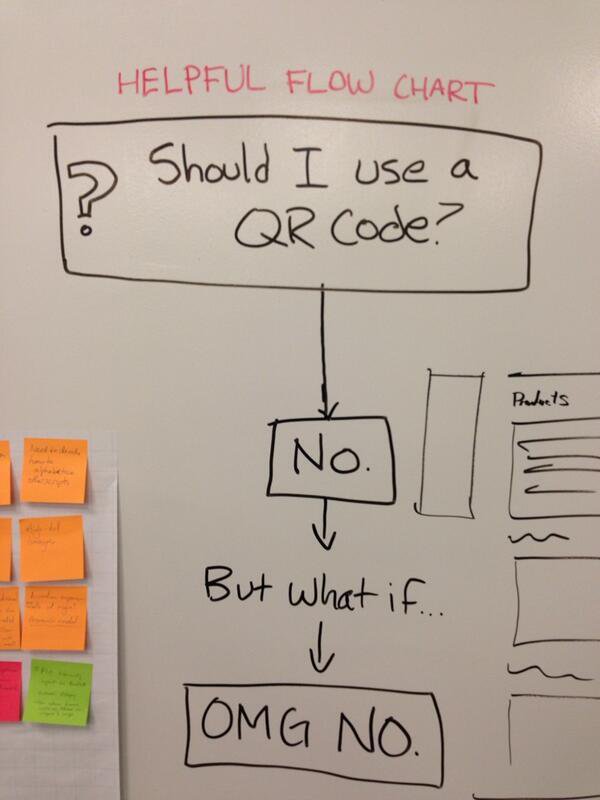 Image via @CristinMcGrath
Luckily, Apple users aren't the only ones who can now easily utilize QR codes — Android's mobile operating system also has native QR code scanning capabilities. Now that almost everyone with a smartphone can scan a QR code without a special app, gone are the days of joking about how ridiculous people look while scanning them. Instead, these days will hopefully be replaced by strategic and clever uses of this instant tech bridge between the online and offline world.