Alexa, Give Me 5 Flash Briefings for Marketers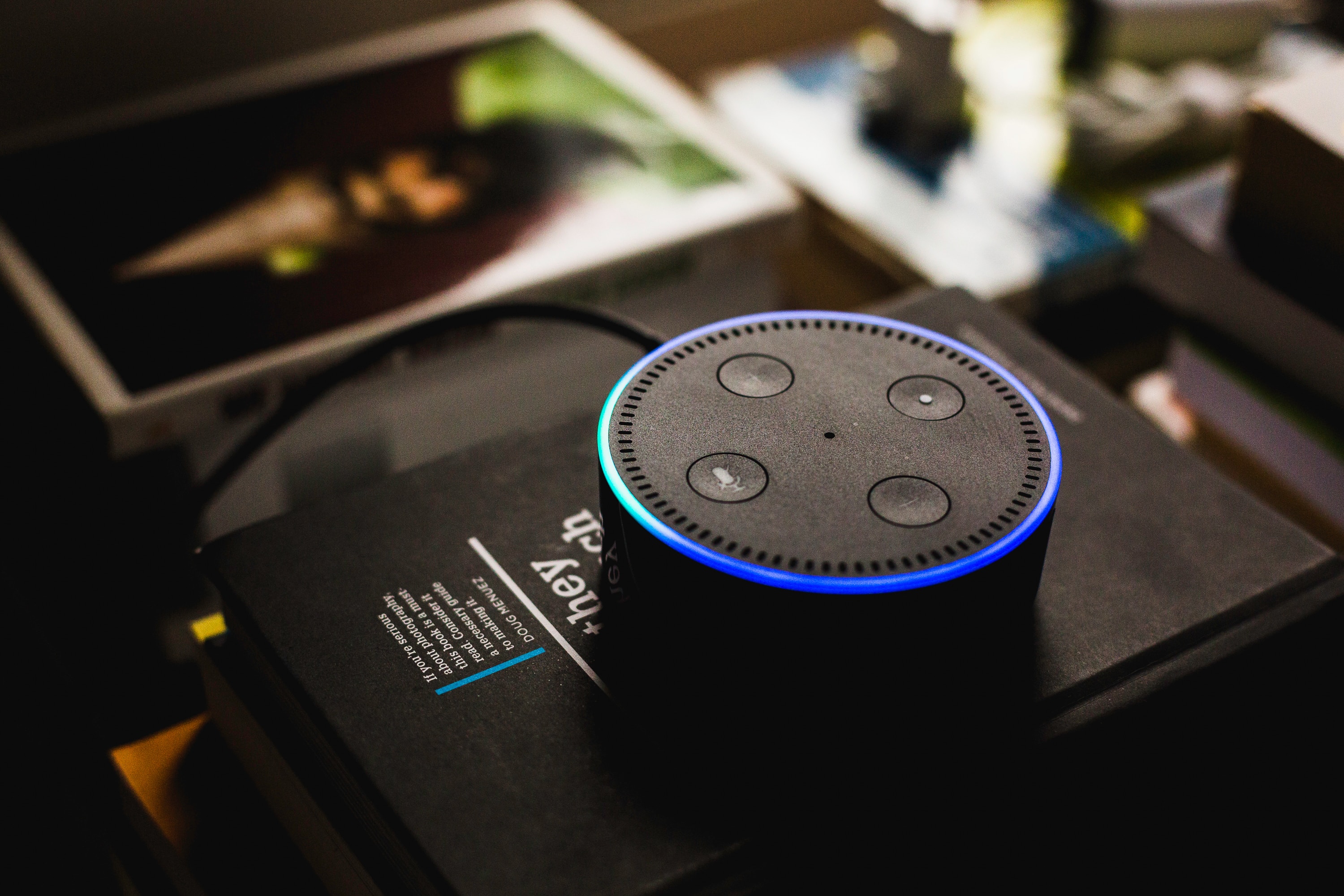 It feels like eons ago that Amazon released Alexa and Echo exclusively to Prime members in November of 2014. Today, the voice of Alexa is a cultural icon, and thousands of users across the U.S. are turning to Alexa for their daily news. In fact, 42% of smart speaker owners reported using their smart speaker at least weekly to get the news in the Smart Audio Report from NPR and Edison.
Flash briefings are a great way to start the day — especially if you're in the biz of marketing. With the industry landscape shifting, well, pretty much every day, flash briefings are my go-to source for the latest trends and news. But with over 8,000 results for "news" in the Alexa Skills Store, how do you choose which flash briefings to tune into?
I'm here to share the briefings that keep me on the cutting edge of advertising. Without further ado, here are our top five flash briefings for marketers. Enjoy!
Emily Binder's Voice Marketing flash briefing is widely considered among the best of the best. She treats her flash briefing as a mini-podcast. Although the main subject of this flash briefing is voice technology, Binder often takes detours to talk about customer experience, future-forward trends, breaking tech news and marketing advice.
VoiceBrew's rocking sonic branding will get you out of bed in the morning. Their free daily email newsletter is a must-have for anyone in the voice space. Every day, you'll get a useful tip to get the most out of Alexa. Sign up for the newsletter at voicebrew.com.
Daniel Hill's The Instagram Stories flash briefing covers everything you need to know about Instagram updates. Hill gives tips on everything from copy and design to strategies for maximizing the value of content from other social channels on Instagram.
Amy Summers' flash briefing is all about the pitch. Summers' content covers every step of pitching yourself or your business, whether it's an interview, a new job or promotion, or closing a deal. If any part of your day touches PR, publicity or entrepreneurship, this is a must-have flash briefing in your routine.
Add a rundown of the day's biggest tech stories straight from the tech editors of Business Insider. BI has you covered with the latest from Apple, Amazon, Facebook, Google, Snapchat and more.
Drop a link to your favorite flash briefings below. For more info on creating your own flash briefing, check out these resources:
Steps to Create a Flash Briefing Skill
Tips for Creating a Great Flash Briefing Skill