Email Marketing Sucks, Except When it Doesn't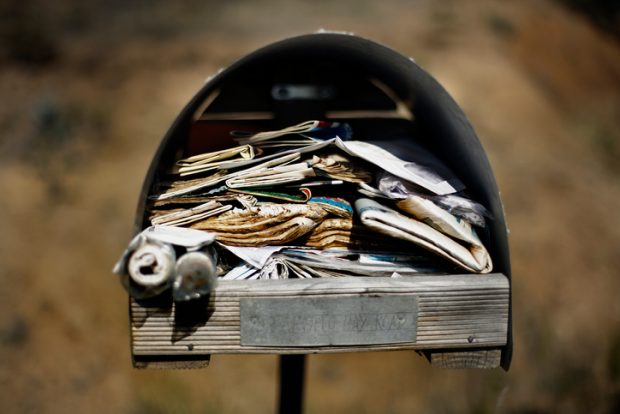 When the band the Eagles broke up in 1980, co-lead singer Don Henley famously sneered that the band would play together again "when Hell freezes over."
Well, for many years if you mentioned email marketing to anyone at Nebo you'd most likely be met with a response like, "Email marketing is the digital equivalent of junk mail. We don't do email marketing."
Taking a step back for a second, most everyone can agree that email marketing is an incredibly effective and useful tool. But with this, I'd also bet that most everyone can also agree that a whole lot of email marketing does in fact, well, suck. Just like junk mail.
While we felt this way for all the same reasons most folks do — spam, unsolicited blasts, lists we never signed up for, etc. — our issue actually went a level deeper.
See, we started Nebo 13 years ago as a response to the problems we saw in the advertising and marketing industry. Over the years, we've written countless posts about why we started Nebo and our philosophy (here, here and, for good measure, here), but the one key idea uniting all that we do is that Nebo is a human-centered marketing agency.
At the core of our work, it's about truly considering the end user. They are a person. Not a number. And we want to treat them and their needs as such. It's all about what they want and need, about their hopes and desires. When your work is human centered, it can't just be about what a marketer wants to achieve.
And this isn't just some cute motto. We try quite hard to apply this ethos of human-centered marketing to everything we do — how we treat each other, our clients and everyone we interact with.
For years, it just felt like there was no good way to apply our human-centered marketing approach to email. But then, starting a couple of years back, we started to see something different.
It felt like technology had finally caught up with marketers' passion to blast. Suddenly tools to segment — and control — seemed quite meaningful. We also had leaders like MailChimp that pushed the industry in different, more compelling directions.
So just like the Eagles who called their 1994 reunion tour "Hell Freezes Over Tour," we made a bold choice. We decided to embrace email. But to do it our way, the human-centered way.
We've learned a lot. We've had some wins driving nearly $2 billion in pipeline opportunity with an email campaign and microsite for FHLBank Atlanta. We've had some losses and learned from our mistakes.
We've worked on exciting projects like the launch of FilmStruck, a new streaming video service for cinephiles from Turner Classic Movies and The Criterion Collection. In addition to helping define the strategy for how their entire email program could and should work, we also created a welcome series, multiple flexible email designs and powerful content to go with it all.
This campaign was not only fun to work on, but some of our industry peers must have thought we did a pretty good job as well. We won "Best in Show" for email marketing at the 2017 AIMA Awards and were a finalist for best email marketing campaign at the 60th annual AMY Awards. This meant a lot to us. Not because we won awards or received industry recognition, but because it affirmed our belief that email could be human-centered. It could evolve out of the blast first, interruption mentality too many in our industry practice.
Reflecting back, we're happy we entered the world of email marketing. We're successfully (and profitably for us and our clients) creating email marketing campaigns while also living our values.
To sum it all up, I will leave you by misquoting another venerable rocker, Mr. Neal Young, and encourage us all to "keep on emailin' in the free world."