Adopt A Dog. Save A Life.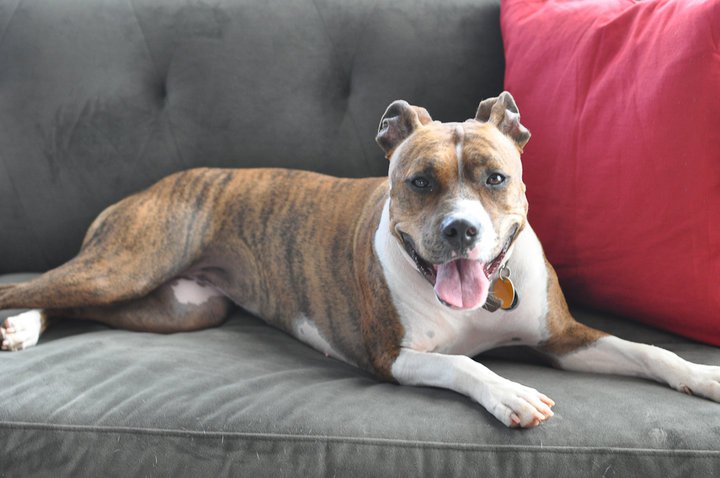 Nebo's love affair with dogs began a few years ago when we found a pup named Cami. Abandoned by her owner and wandering around a pre-reinvigorated West Midtown, full of desolate, cold, abandoned buildings, she made her way to our parking lot. We fed her, got her shots, and made her part of our family. Now she stands as the sweet, beautiful and fearless first lady of Nebo.
Since then, we've helped many other stray dogs in the area find homes, but now we want to take our efforts up a notch. We've decided to use our interactive agency resources to help dogs find homes, and we're taking our cause  to our social networks and the wider digital community.
During the week of November 7 – November 12, Nebo will be partnering with PAWS Atlanta to host our first Digital Dog Adoption Drive. Our goal is to help find homes for 10 dogs, while our hope is that this project will help raise awareness and inspire people to help animals in their communities.
Not only does this project help dogs, but it also helps foster creativity and collaboration across our organization. Working in cross disciplinary teams - search marketers with business development, CEOs with interns, designers with administrative assistants - we get people out of their usual routines and silos to work on a project together. Team building and bonding is simply a great side benefit.
We hope that you will help support our efforts, not just by adopting a dog (which would be great!), but also by spreading the word (on Facebook, Twitter, and through good old fashioned word of mouth!) and helping out in your community (through donations and volunteering!).
Please visit Digital Dog Adoption or PAWS to learn more about our project and to spread the word! Making sure that dogs and cats find a good home can be an overwhelming task, but if we each take a small step toward change we can make a big difference for our four-legged friends.