A Run for the Rainbow: Nebo Pride 2023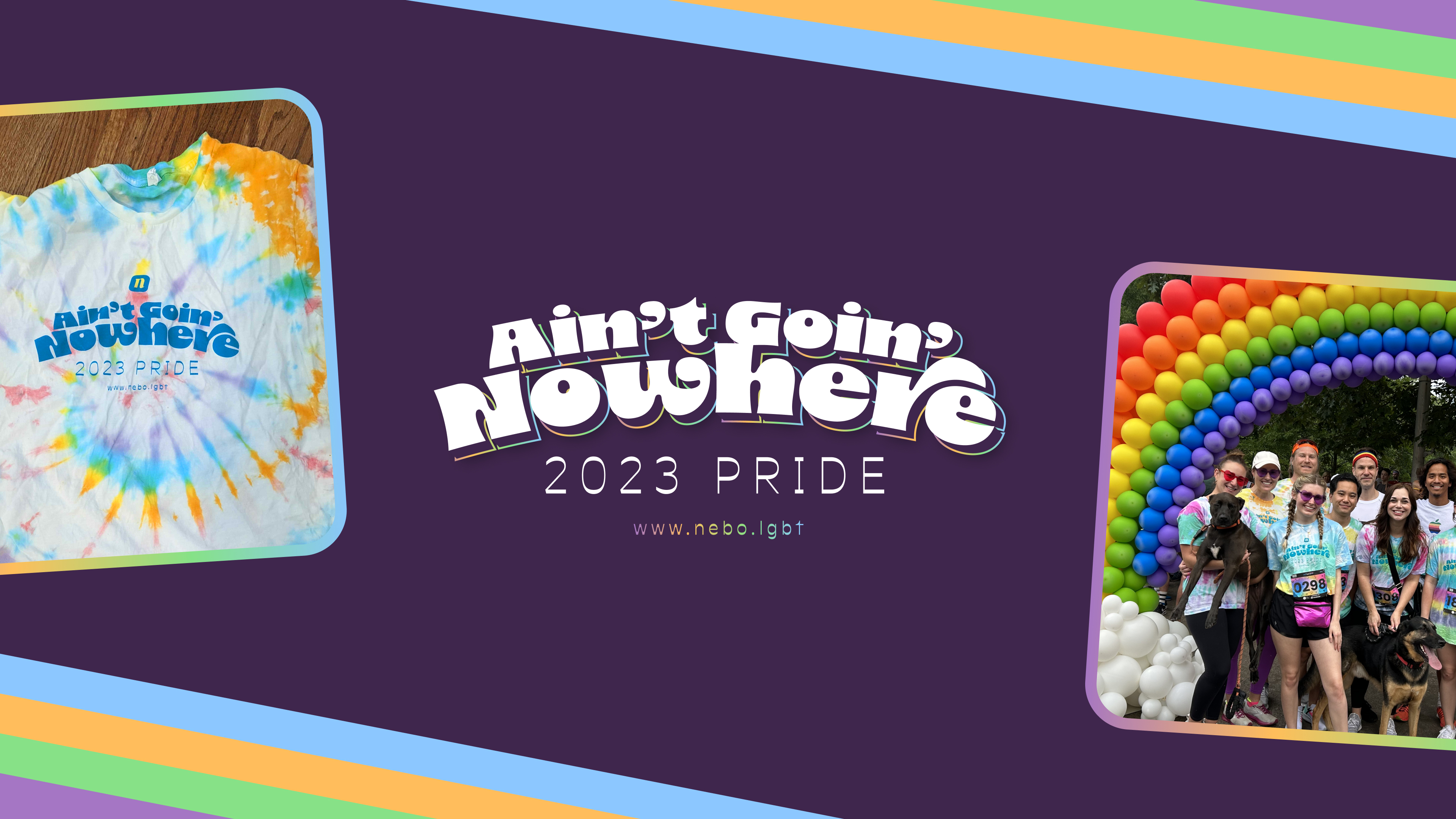 One of our favorite times of the year has arrived: Pride season! And here at Nebo, we're using our rainbow powers to shine through a particularly gray and cloudy year.
It's 2023, folks. And yet somehow, we're facing the most aggressive assault on LGBTQIA+ rights we've ever seen, with over 450 anti-LGBTQIA+ bills introduced in the last year alone. So this June, we decided to make a statement with this year's Nebo Pride theme and let the world know that we Ain't Goin' Nowhere.
To kick off National Pride Month, we organized a team of racers to attend the annual Atlanta Pride Run, paying homage to our favorite queen with our team name: RuPaul's Jog Race.
But first, we got together for some team bonding time to tie-dye a batch of limited-edition Pride shirts, designed by our own Kory Gabriel. Of course, our kiki wouldn't have been complete without watching Paris Is Burning — because streaming is fundamental. And let's not forget the pasta from LGBTQIA-owned Noni's Trattoria.
On race day, our team showed up and showed out with in-person and virtual runners. RuPaul's Jog Race were among the 2,000 participants who raised over $27,000 for those impacted by HIV, an Atlanta Pride Run record.
Let's Show Them We Ain't Goin' Nowhere
The Atlanta Pride Run is just the start. Want to join us in our Pride efforts? Visit Nebo.lgbt to see how you can help lift up LGBTQIA+ communities in Atlanta and beyond.
Oh — and did we mention we've got digital swag? Spread the love with our downloadable background for Zoom and mobile, or search #nebopride on Instagram and GIPHY for Pride stickers with a dash of Southern sass.
If you missed out on the Pride Run, you missed a good party. But you can still check out our pics — and join us next year!