A Bunch of Hocus Pocus or Decades of Genius Marketing?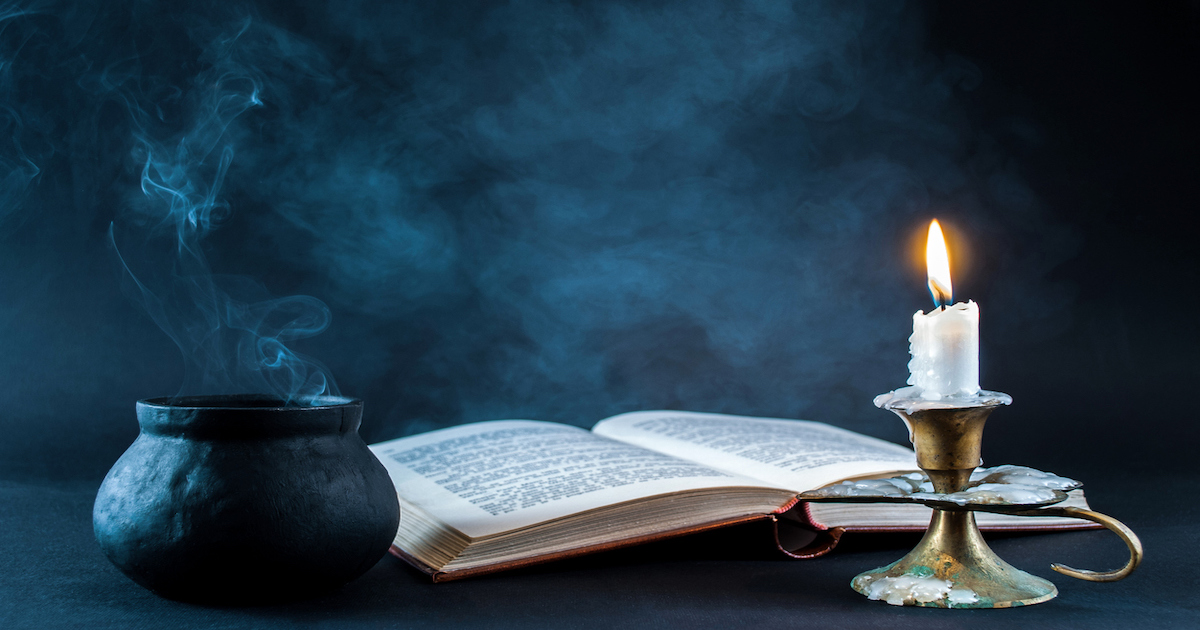 If there's one thing consumers are more excited about than the return of the pumpkin spice latte, it's Hocus Pocus 2.
"But aren't sequels and character reprisals always underwhelming and terrible?" you may ask. That's what I thought, too. However, the moment the world heard SJP would return for the reboot, every millennial cheered.

So, how has Disney managed to market this sequel as already being incredibly successful? How did they build an empire from failed box-office ashes? And more importantly: how have the Sanderson sisters not aged? Let's get into it and see whether it truly is a marketing masterpiece or just amuck amuck amuck!
Thirty Years of Waiting on Another Virgin
For the past three decades, children, teens and adults have been kicking off spooky season by watching Hocus Pocus and wondering when their crush on Thackery Binx will finally disappear (hint: it doesn't). The news of a sequel was so exciting that the surprise release of the trailer in June had everyone on the internet in elated chaos. The shock factor gave it immediate news and social media coverage, acting as free and easy marketing for the film. Soon, everyone was asking, "Have you seen the new Hocus Pocus trailer?"
Creating a Hocus Pocus Brand (No Dead Man's Toe Involved)
Released in 1993, "Hocus Pocus" was initially a box-office flop. The most significant influence on the movie's fame was its addition to the infamous "ABC Family's 13 Nights of Halloween" in the early 2000s, making history in 2009 as the most-watched movie on the network. From there, as most do when added to the historic ABC holiday lineups, the Hocus Pocus brand lifted off (via broom, of course). After marketers realized the film was gaining traction, they capitalized on it by building a Hocus Pocus brand. T-shirts were designed, the sisters were turned into costumes at Party City and fan art was pasted onto mugs.
With the start of the COVID-19 pandemic, movie theaters sought a new form of revenue, so Disney seized the opportunity to put Hocus Pocus back on the big screen. It soon beat "The Empire Strikes Back" by becoming 2020's highest-grossing re-released film. If only you could tell 1980s-era Harrison Ford that he'd one day be overshadowed by some 300-year-old hags. Today, you can find Hocus Pocus 2 cereal on every aisle, reflecting the millions spent on marketing these three sisters since they catapulted to fame due to a fateful addition to late-night TV.
Aren't You Broads a Little Too Old to be Trick-or-Treating Watching Disney Movies?
For millennials, reminiscing on younger times keeps them watching year after year. For Generation Z, it's a love of Y2K culture, and even though ABC is now Freefrom, it still feels vintage. The Sanderson sisters break record views yearly due to this sentimentality for decades past, so much so that Hocus Pocus is now the most popular Disney Halloween movie to date. We've entered a trend of nostalgia (arguably due to past political climates and an entire pandemic) where it's believed that the grass was surely greener before the millennium. At this point, any remake of a '90s trend is sure to be a success (except low-rise jeans, of course).
As for the anti-aging, I don't think botox exists in the underworld (where the sisters have assumedly been gallivanting with their Master since 1993), but it does exist in 21st-century Hollywood. Who knows? Maybe the actresses really are witches and suck the life out of children each Hallow's Eve. But seeing our favorite characters after thirty years, unaged and exactly how we left them, helps with the fear of growing old for many millennial viewers. It's as though no years have passed, and we're enjoying simpler times — pre *NSYNC breakup.
Just Three Kindly, Old, Spinster Ladies
Let's not overlook the power of female leads. Though they're technically the "bad guys" (witches who want to suck the life out of children, probably not the best hero arc), the Sanderson sisters are bewitching examples of powerful women that weren't shown often in 90s-era movies. Even the young Dani repeatedly stands up to older brother Max and his bullies. Other than zombie Billy Butcherson, the female leads in this movie keep everything afloat. The revenge arrival of our favorite female villains alongside a young, female-led cast is the girl-power storyline we all crave.
TikTok May Reek of Children but…
Like anything that gains traction in the digital age, Hocus Pocus has become a TikTok trend. It doesn't stop there (even though that's enough to make anyone famous). The Sanderson sisters make regular appearances throughout spooky season in home decor, tattoos and even charcuterie boards that are shared and reshared thousands of times across various platforms.
Currently, 45.6 thousand videos on TikTok use Bette Midler's infamous voice from the original movie — despite that Hocus Pocus doesn't have an official TikTok account and the Disney+ account has never posted about the movie. After already having millennials wrapped around their fingers, they've successfully captivated Generation Z, and the Disney+ sequel is sure to create even more background sounds for TikTok.
Dost Thou Comprehend?
While sequels may be cursed with inevitable comparisons and disappointments, when looking once again at our beloved Sanderson sisters, let's not immediately turn our heads as though we're Rotten Tomato's most highly esteemed critics. Instead, let's appreciate the tacky jokes and Gen-Z references, knowing that five to ten years from now, this too will be a nostalgic must-watch, just like the original. And just as it takes 16 years for a witch to reach her full potential, it takes decades for a Disney movie about hags to become a classic.
So, have you been bewitched and jumped on the Hocus Pocus bandwagon, or do you believe, after watching, that Hocus Pocus 2 is destined for failure? I guess we'll find out by seeing how many blonde, red and black wigs we see this Hallow's Eve.