5 Tips to Establishing a Trusting Relationship With Your Clients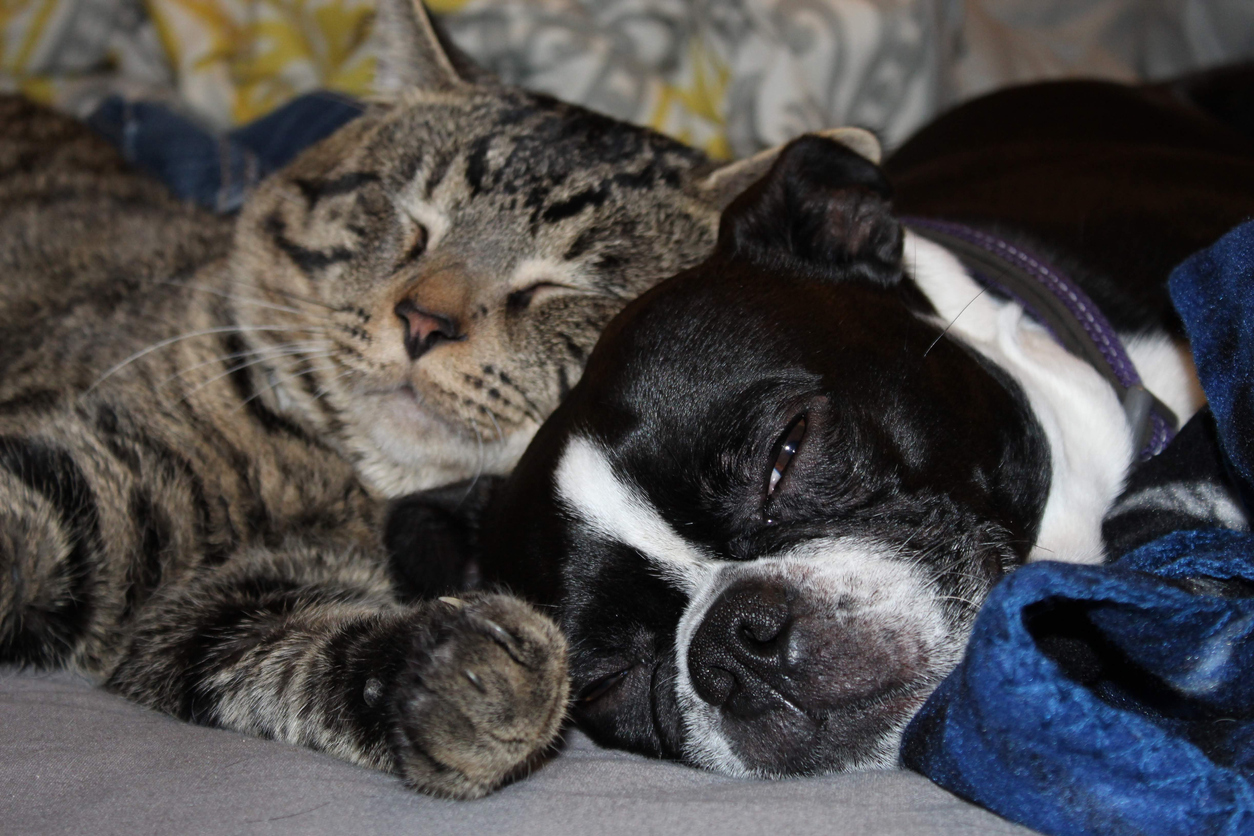 As little kids, we're always asked "What do you want to be when you grow up?" When I was 8-years-old, my answer was always something grandiose and awe-inspiring. (i.e. a ballerina or a movie star.) But at that age it's hard to truly know what you're passionate about and what aligns with your values. At such a young age, I didn't even know what a project manager was.
To be honest, I don't even remember project management being talked about on career day. It wasn't on my career aptitude test. If it had been, we would have matched perfectly. If I think about what is needed to be a good project manager, my personality and career goals all align.
I'm organized, think proactively and love building relationships with people. It may not have much to do with marketing, but one of the most important parts about having a client trust you is nurturing that relationship. Caring about the people you work closely with to build magic on behalf of the brand. Above all, put a little humanity behind your management of the account.
Sadly, I feel this part of the client-agency relationship is being failed in a lot of ways. There's no reason for it. We need to remember there is a human on the other side of that screen or phone with the same goal as you.
Build trust through a relationship
A successful relationship is based on trust between you and your client. It's the most influential factor to success in any relationship type. It allows for open communication, mutual respect, and effective collaboration. In marketing, trust is imperative. We need our clients to trust that they will get their return on investment and that we have their best interest in mind.
That trust allows you to be empowered to lead the strategy, test new ideas and make decisions on the fly. When a client trusts you, you have the freedom to produce your best and most creative work.
Here are five ways you can build and maintain trust with your clients throughout your relationship:
1. Show your clients that you care
The best way to build a relationship with your client is by showing them that you genuinely care. Asking questions specific to your client's strategy, marketing approach and sales objectives shows that you're taking an active approach in understanding their larger goals. Consider taking a funnel approach where the first questions are broad, then become deeper. You're able to gather the big picture details to address your client's needs.
The best questions can demonstrate your credibility and trustworthiness, in turn offering your client's trust in you.
With most people working from home for the past year, this has given us all a whole new insight into our client's lives. Video calls give us a peek into their personal home offices. We hear their significant others blending coffee in the mornings, dogs barking at a squirrel or children coming to climb on their shoulders while in the middle of a meeting. It's a fun insight into their lives we never got to see before that adds some humanity behind the daily grind of work.
These small details give you the ability to ask your client about things happening in their life. Be sure to understand your client's comfort level as some may or may not want to talk about their personal life and keep it strictly business.
2. Be honest and be yourself
A part of being honest means being yourself. Even though you are in the professional world, that doesn't mean you can't let a sense of your personality shine through. There's an even balance between being professionally respectful and being yourself.
It's okay, and if you need it, I give you permission to be quirky or silly with a client as long as you're appropriate and have a good sense of their humor and style. Don't come on too strong. Think of it like dating. You slowly peel back the layers of who you are. You can't let it all out at once - it could scare anyone!
Being genuinely "you" makes you relatable and approachable, making it easier to build relationships with others.
When in doubt, be honest. If you make a mistake or miss a deadline, open that line of communication with your client. Be candid and direct because that will build more trust in the long term.
Offer an apology and be humble. Your client's first innate reaction may be frustration, but most of the time, your client will understand that you are human and these things happen.
There will be a time when your client asks you a question that you do not know the answer to. I'm sure you've heard the phrase "fake it until you make it", well pass that to the side. Let them know you are unaware of the answer but will get back to them with concrete, valuable answers. This level of honesty shows you aren't afraid to let them know you don't know something and will do everything in your power to get them the answers they seek.
3. Create value
The most trusted partnerships seek out ways to add value proactively. Trust and value are built over time and will eventually lead to a stronger relationship.
Define what your client needs so you can truly understand where you can help. Start by discussing the basics of their project, business needs and the goals they are trying to achieve. Consider how the services you offer will help their business in the short-term and long-term. It's important to clarify expectations from both sides as the client needs to provide clearly defined goals for you to be successful.
Researching your client's target market, what they are interested in and how your services can meet those objectives will be invaluable when kicking off your project.
At Nebo, our project managers are not trying to upsell our clients. We do not have sales quotas we need to meet. When we see an opportunity for our clients to elevate their brand, we'll speak up. We offer advice off the books, and pass on relatable articles or information that will empower our clients to make the right decisions for their brand.
Offer advice even if it's out of the scope of your current work. No, this doesn't mean you need to craft an entire campaign strategy for a client who only does website projects with you. If you know your client is building a campaign around scheduling a visit to their showroom, send articles or a blog post that helps them craft the audience or messaging. A little thought goes a long way.
4. Collaborate as a team
Host workshops or brainstorms with your client. This can be very informal where you set aside an hour to truly dig deep. Dive into the goals they are trying to accomplish, what new products or services are they offering, how are their sales performing or what new areas or verticals can they expand in. Using time to brainstorm together establishes trust, creates value and can offer you insight into their business that you didn't have before.
As an expert in marketing, our client lean on us for the best course of action. Opening that line of communication to allow them more insight to be heard and understood is the best way to accomplish your goals and establish a trusting relationship.
5. Show off your soft skills
Being dependable by following through with what you say you will do is vital in building that trust. This means delivering strategies on time and meeting deadlines that you set.
Showing off your abilities to communicate and being responsible will get you far in letting clients know they can depend on you. It leads to the value you bring to the client-agency relationship.
If for some reason you're unable to meet a deadline, communicate that to your client ASAP. We all know life happens – professionally and personally. Keep those lines of communication open, and be ready to explain the reasoning behind why you can't meet the deadline. Offer as much detail and provide an alternate deadline.
There will be times when you have to push back on your client. Being a "yes" robot or agreeing to everything the client asks of you doesn't make you a great PM. If the client is asking you to meet an unrealistic deadline, explain how and why you won't be able to complete the work by then. Feel free to let them know about the other priority strategies you're working on. If you switch gears, those strategies will need to take a backseat.
Bringing it all together
As a project manager, we have to see the future and anticipate a client's needs. The relationship you build allows you to read their emotions so that you can be sensitive to the potential response in preparing for a discussion.
Our behaviors have to clearly show our openness and collaboration, and in turn, build trust. Crafting a relationship is a matter of how you treat a person.
Exercise empathy when working with clients. Understand that you're one of many pieces of their business.
You're a team, so see this as an opportunity to make your client feel like you're with them every step of the way on the crazy journey called advertising.