The 31 Trend Guides You Need Today for a Better Tomorrow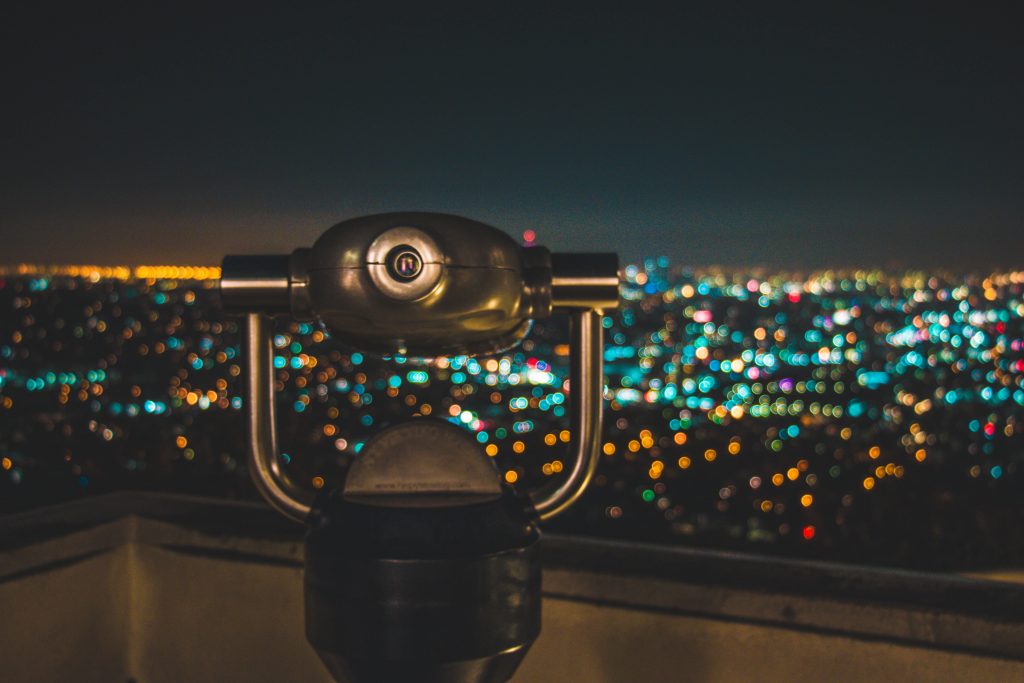 After many four-day work weeks (thanks ATL snow!), everyone's finally back in the groove of regular 2018 office life. For me this means catching up on all those pre-holiday emails I flagged then promptly ignored. Reading through them now, it seems like every other one is a titled something like "Our B I G G E S T Influencer Predictions for 2018" or "Our Top 4 Predictions for Digital Marketing in 2018."
Announcing trends in culture, society and technology is an annual tradition among agencies, consultancies, social media platforms, news companies and market intelligence groups alike. While some trends reiterate changes seen the previous year, other predictions show a massive shakeup of known industry landscapes.
To help with your cultural intelligence and planning for 2018 and beyond, we've curated 31 publicly available global trend reports, decks and articles for you to explore.* If you know of any great ones we missed, feel free to send them our way!
---
Accenture Interactive and Fjord
Fjord's annual look at what's ahead for the future of business, technology and design foresees deep divisions across global populations on a broad range of issues, creating social and political anxiety. All of this leads them to identify one single meta theme for trends in 2018: Tension.
BI Intelligence
BI Intelligence says the future of retail is looking bright, and that the retail industry is expected to top $5.5 trillion by 2020. While in-store and desktop purchases are helping with this boom, the biggest factor for this growth is mobile.
The Business of Fashion
Created by McKinsey & Company to provide a comprehensive view of the fashion industry, its principal aim is to lay out the interconnectedness of the entire fashion ecosystem across regions, market segments and product categories. The State of Fashion distills the industry's current and projected performance and addresses the factors shaping and driving fashion today and in the year to come.
Contagious
Contagious publishes an annual analysis of the key changes happening in technology, consumer culture and marketing in the past year and recommendations on how brands and agencies can win in 2018.
Deloitte
The technology, telecommunications, media and entertainment ecosystem remains as fascinating as ever in 2018. Will augmented reality become mainstream? How will machine learning affect the enterprise? What's the future of the smartphone? Deloitte Global's predictions report is designed to provide insight into transformation and growth opportunities over the next one to five years.
Deloitte Insights' ninth edition of their Tech Trends report is focused on the idea that strategy, technology and operations can work in harmony across domains and boundaries. It examines the powerful technology forces that are remaking our world and is intended to help CIOs understand and use today's disruptive technologies — blockchain, cognitive, digital reality and more.
Edelman Digital
Edelman features subject-matter experts from around the globe to define nine strategic trends happening in the digital space. Each trend maintains a place in the report if they can provide strategic insight and actionable implementation recommendations to address a relevant business challenge.
Euromonitor International
Euromonitor identifies twenty of the most influential megatrends set to shape the world. Their analysis gives examples of how businesses are adapting to eight key megatrends that will have the most impact through 2030 and how they will use them to better connect with their customers.
Facebook
Sitting at the bustling, global intersection of over 2 billion people and 6 million advertisers, Facebook IQ sees a future that's brimming with opportunity. From mixed reality to messaging apps as a path to purchase, here's how you can harness these shifts today to prepare for growth and relevance tomorrow.
Fast Company
Fast Company looked at the design industry and talked to everyone from systems thinkers and industrial designers to AI specialists, political activists and chocolatiers, asking each to name the trends they think will shape 2018.
Fluent
After an eventful 2017 complete with a presidential inauguration, tensions abroad, natural disasters, harassment scandals and a high-flying stock market, Americans are anticipating a whirlwind 2018. Despite many Americans feeling positive about their personal lives, Fluent found consumers still have concerns going into the new year.
J. Walter Thompson Intelligence
JWT's Future 100 foresees a 2018 full of transformational change and new opportunities for consumers and the brands they buy. Thanks to the rapid pace of tech innovation and digital culture, there are seismic changes already affecting in the way we work and live.
The Future Today Institute
Unlike their previous nine annual trends reports, this is their first industry-specific analysis of emerging technology trends. It highlights 75 important technology trends that everyone working within the news ecosystem should be following.
Mintel
Mintel's global analyst team has identified four major trends in the global beauty and personal care industry, each one grounded in expert, in-depth analysis on what consumers are thinking, where the market is headed and how companies can compete.
Shaped by collaboration between 60 of Mintel's expert analysts in more than a dozen countries and backed up by the latest consumer research, Mintel's Global Food & Drink Trends 2018 offer a comprehensive perspective on the momentum and forecast for food and drink markets in the next year and beyond.
Encompassing the broader themes of preservation, automation, aesthetics, sustainability and trust, Mintel reveals the five key trends set to impact global packaging markets in 2018.
Ogilvy
A yearly trend report outlining both where Ogilvy believes the digital and social landscape is headed and what brands and agency partners should do about it.
Opinium and The Akin
Validated by a global survey of over 2,000 changemakers, Opinium and The Akin's projections lay out recommendations for how brands and businesses can stay agile and ready to change with the world over 2017 and 2018.
Pinterest
Pinterest has identified 100 trend predictions across top categories, backed by their global data. From yoga wheels to river cruises and derma rollers, every category is full of surprises and must-trys that people on Pinterest are excited about.
Reuters Institute
Reuters presents a looks ahead at trends in media and technology that will shape the news industry in 2018. This will be a critical year for the relationship between publishers and platforms, as companies like Google and Facebook fight a rising tide of criticism about their impact on society – and on journalism. The era of Artificial Intelligence will bring new opportunities for creativity and for efficiency – but also for greater misinformation and manipulation.
R/GA
In the latest episode of their FutureVision Conversations podcast, R/GA consultants, strategists, technologists and designers predict the future of AI, self-driving cars, retail and more.
Schibsted
In their fourth edition of the Future Report, Schibsted looks at trends within tech, people, society and business all over the world.
Sparks & Honey
For 2018, Sparks & Honey has selected cultural shifts that will emerge or continue to shape behaviors, capture aspirations and impact industries across culture. These trends represent some of the most important influences in the coming year ahead.
SPINS
What's ahead in 2018? From key nutrients (for people and pets alike) to special diets to sustainable innovations, SPINS' industry experts forecast what they expect to disrupt the retail marketplace in 2018.
Stylus
Stylus asked travel experts from Google, Airbnb and Lonely Planet what they're most looking forward to seeing next year. From robot butlers in hotel lobbies to the rise of smart cities, their predictions paint a thrilling picture of the travel industry's direction.
Trekk Soft
TrekkSoft dug through data from millions of bookings to find the most valuable insights. They also interviewed experts, travelers and influencers around the world to find out what experiences they're expecting and what will drive the future of the travel industry in 2018.
TrendWatching
These five trends should to be on the radar of every switched-on business professional in 2018, from A-commerce to Glass Box Wrecking Balls.
The Future Laboratory
The Future Lab has identified 40 major shifts they believe will impact consumption habits in the year ahead. From the wider adoption of biotech food and the integration of augmented retail, to the role of avatar fashion influencers and the rise of hotel activism, they break down how the next 12 months will be transformative across every consumer sector.
Webby Awards
This Webby award report explores the rise of artificial intelligence and the many ways it is changing daily life, from the posts you see on your news feeds to the way you shop, travel and treat illnesses. Check it out for a deep dive into what's happening, the challenges and opportunities AI presents, and what this revolutionary technology means for you and your work.
Whole Foods Market
What will everyone be eating (and tweeting about) in 2018? Time will tell — but if you can't wait, Whole Foods Market's annual trend forecast has the delicious scoop. Their global buyers and experts and other trend-spotting industry leaders predict the hottest trends that'll sweep the nation next year.
Wired Consulting
A special report created by WIRED Consulting and Hotwire exploring the latest technologies shaping Generation Alpha. It investigates how the evolving digital environment will influence their tastes, consumer habits and how we market to them in the future.
---
With so many publications available, and more than a few conflicting predictions, it can leave you wondering which trends are right and which are just hype. It's important to consider each trend and technology within the context of your own brand and consumer behavior. Changing cultures and lifestyles open up exciting new opportunities for businesses willing to look forward and evolve their strategy, content and technology.
We can't wait to see where 2018 takes us!
*The above content is sourced from corresponding publications and websites, and is not owned or authored by Nebo.