10 Things You Didn't Know about Labor Day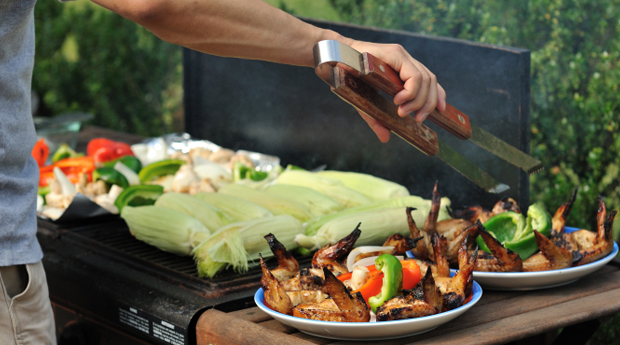 Labor Day became a federal holiday in 1894 and has been celebrated on the first Monday of September every year since. Today, we mostly recognize it as a day off of work and a time for beer, barbeques and football.But it's really about so much more than that. Labor Day, at its core, is a celebration of the American worker. So let's put the Macy's ad down, let the ribs marinate for a bit, and take a moment to salute the trailblazers that came before us and provided us with things like the 8-hour work day and child labor laws....
Alright, cool. That was fun.
Now go ahead and fire the grill up. While you wait for your feast to char, check out these interesting things you might not know about Labor Day (it's what your forefathers would want):
1. This "All-American" holiday actually began in Canada a decade or so before making its way to the States. When Americans saw how good Canadian workers had it, they wanted in. Canada reluctantly agreed to share, under the condition that a few of us agree to become hockey fans.
2. Americans party pretty hard over Labor Day weekend, but Puerto Ricans party even harder. They hold huge, town-wide fiestas with barbeque and giant piñatas. Giant piñatas!
3. Some European countries and China celebrate "May Day", which is more than just something a pilot says as his plane is going down. In many countries, it's another celebration of worker rights.
4. Although the custom has since faded, people used to be pretty serious about not wearing white after Labor Day. Another tradition that would have been fun if it has lasted: wearing straw hats before Labor Day and felt ones after.
5. 55% of all American households will barbeque this Labor Day. What about the other 45%? They're busy showing up unexpectedly and mooching off of the barbeque-ers.
6. The average person will spend $700 this weekend in travel, dining and recreation. Ironically, they'll work overtime all next week to recoup the cash.
7. In the United States, revelers consume more beef on Labor Day than almost any other day of the year. The two exceptions? July 4th and Memorial Day.
8. 35 million Americans will travel 50 miles or farther this weekend. That's nearly 2 billion miles of travel—80,000 times around the Earth or 28 billion football fields.
9. Labor Day is famous for its retail sales. A recent study shows the average discount to be 48.4%, slightly better than Black Friday and Cyber Monday—and you don't even have to wake up early!
10. The first Waffle House opened its doors on Labor Day—even more reason to celebrate the occasion.
There you have it: now you know everything there is to possibly know about Labor Day. The only thing left to do is chow down on a burger and watch some 300-pound men slam into each other.
Happy Labor Day everyone!