What's New in Digital Paid Media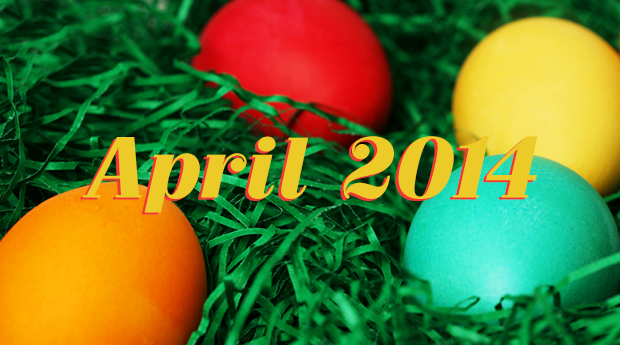 To say Paid Media moves fast is an understatement. If you're not on top of the latest news and updates, you'll get lapped by the agencies who are. So here's what's been happening over the past several weeks, including the biggest changes from Google and Facebook among others. Stay tuned for monthly recaps so you're never in the dark about what's new in Digital Paid Media.
AdWords
RIP Paid Keyword data in Google Analytics.
Early last week, Google caused a firestorm in the Paid Media world by announcing they would be encrypting search query data from ad referral URLs. This means that Google will be stripping the "q=search+term" referrer when a user clicks on a paid ad. At a high level, this may be in response to growing criticism of Google for encrypting organic keyword data for user privacy and security but allowing paid search queries to pass through to Google Analytics. Larry Kim does a great job sorting fact from fiction on what you can expect to see in the next coming weeks.
Three things you need to know:
Will I lose all search query data?
No! You still be able to pull search query data in Google AdWords via the search terms report.
Am I screwed if I use a third party management platform?
No. Most platforms, like Acquisio and Marin, acquire keyword data from the AdWords API, not Google Analytics.
What about keyword level Analytics data in AdWords?
You will still be able to see this data in AdWords if the accounts are linked.
Consumer ratings are now being introduced in Search ads.
Unlike review extensions, which must come from a reputable third party, these ratings will be pulled from Google Consumer Surveys and reflect the consumer perspective.
From PPC Hero: "This new feature was tested in a beta, yielding a 10% increase in CTR, on average."
These will roll out to all accounts automatically, and—at least to start—it appears that you will have to contact a rep to opt out of the feature.

TrueView Ads are being updated.
Options for TrueView ads are being streamlined from 3 types to 2: TrueView in-stream and TrueView in-display, which basically combines the current in-search and in-display formats into one. Additional highlights from the AdWords blog:
"...organizes TrueView around how a user interacts with the ad (either by viewing as a pre-roll video or clicking on a thumbnail) rather than where the ad appears."
"Tell us where you want your ads to appear at the campaign level—YouTube videos, YouTube search and the Google Display Network—and all ads within that campaign will run on your selected networks."
"Deliver more relevant ads on the YouTube search page. Just as you can use in-stream ads to reach different demographics or audiences, now you can tailor in-display ads running on YouTube search pages to these same parameters, in addition to keywords."
Shopping campaigns can now integrate with the AdWords API.
The latest release of the AdWords API offers support for Shopping Campaigns, extensions to feed services, new reports and more. Google also made some of its popular Beta features, notably Call details report and Feeds scheduling among others, available to all users.
Google releases a new Brand Engagement study.
Google and Advertising Age recently joined forces to analyze how consumers interact with brands and, alternatively, how brands engage with consumers. The research was published earlier this month in order to help marketers shape their strategies around the growing importance of customer engagement. Among 6 core insights revealed, the study describes why and how online ads are a great way to actively engage with consumers. It even includes breakdowns of the most important ad features for driving both engagement and purchase intent.
Bing
Is Bing Ads really evolving?
This infographic, released by Bing, outlines recent platform updates based on user feedback. These include several updates for speed and ease of use, including functionality to copy negative keywords across ad groups, Editor upload and download speeds up to 3X faster and standardized reporting dimensions. Additionally, ROAS and conversion rate are now available in performance reports.
Twitter
Hispanic TV conversation targeting is now available.
The new targeting option "gives advertisers a way to join the conversation around high-engagement Spanish-language TV shows."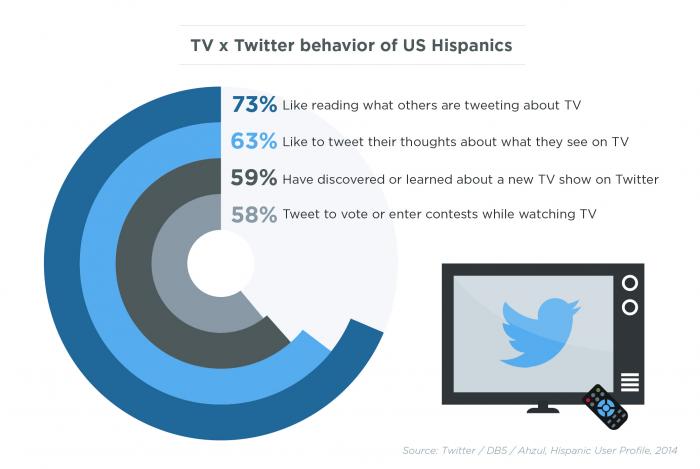 Facebook
Facebook prepares to launch Premium Video Ads.
The new ads are set to launch in April. These are essentially autoplay video ads that will play 15-second clips in users' Facebook Newsfeeds. The goal is to monitor user engagement closely as they roll out to ensure a "captive but not interruptive" experience for users.
According to AdWeek, "Facebook is employing its longstanding Nielsen relationship (for this endeavor), so advertisers can measure audiences somewhat similarly to TV. And, Ace Metrix will help Facebook measure ad quality and user engagement."
More call-to-action buttons are being tested.
The new CTAs, which will be available in page post ads, include: Install Now, Use App, Play Game, Watch More and Open Link.
Others to come: Watch Video, Install Mobile App, Use Mobile App and Call.
The following CTAs have been available since January: Shop Now, Learn More, Sign Up, Book Now and Download.
Pinterest
Pinterest announces a new Gifts feed.
These feeds only feature Product Pins, a type of Rich Pin that prices categorized by a 1 to 4 $ sign rating, and details on where to purchase. From the article: "So far, we've learned that Product Pins get higher click-through rates than regular Pins and make your brand more visible because of the logo on the Pin. Pinners also get email notifications when Product Pins they've saved drop in price," stated a post on Pinterest's business blog Thursday."
This will be an asset for ecommerce businesses, but it's unclear if it will be a paid effort or not. Pinterest recently announced that they would be joining the world of online advertising through "ads that can themselves be fashioned into works of art."
Other Notes
The popularity of PPC is rising—as in pay-per-call.
While Google AdWords and Bing Ads have both offered click-to-call functionality in ads through ad extensions for a while now, it seems that more ad platforms are jumping on board. In the article, Ad Exchange discusses the opportunity for platforms and publishers alike to incorporate click-to-call numbers in ads, stating "The click-to-call model in direct response entices advertisers because conversions are generally stronger when a consumer makes a conscious decision to dial in". Companies named in the article include Twitter, Facebook and CNN. Why this hasn't yet been adopted by more platforms is baffling to us, especially since mobile usage is skyrocketing.
Are In-Image Ads the next generation of digital display advertising?
This month, IAB released a primer aimed to explain the newest ad type: in-image ads. Although these ads can appear in multiple forms, they have proved to drive increased engagement and boost brand awareness, as described in the primer. In-image ads are also referred to as "the next generation of digital display advertising", as they overcome challenges faced by traditional banner ads such as "banner blindness". In addition to a detailed explanation on what the ads are and why advertisers should be utilizing them, the primer contains 5 compelling case studies.
Are you still with us? Good!
What recent updates are you most excited about? Or completely dreading?