The Do's & Don'ts of Celebrating AAPI Communities through Marketing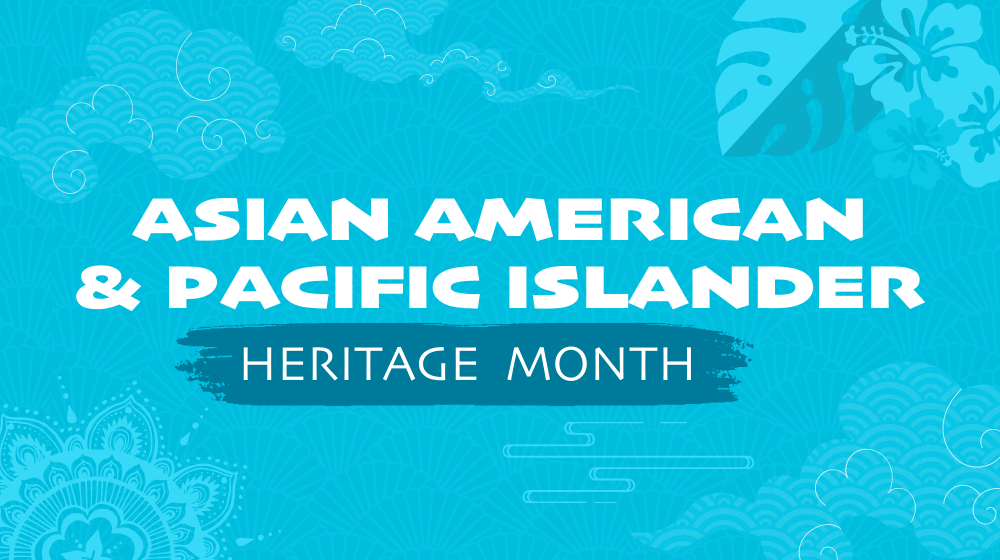 My mother woke me up for Diwali before the sun rose.
I prayed while wearing the salwar kameez my grandmother couriered from India. My mother lit the incense sticks as my father offered delicacies to the murtis (statues of our many Hindu Gods). Together, we devoured the sweet gulab jamun. After our morning celebration, I refused to change out of my traditional garb. Eventually, my parents gave in and drove me to my elementary school.
My peers were neither aware nor appreciative of my Hindu holidays. They met me with stares and many questions about "Indian Christmas." And I have to say, the questions, while curious, were not entirely sensitive.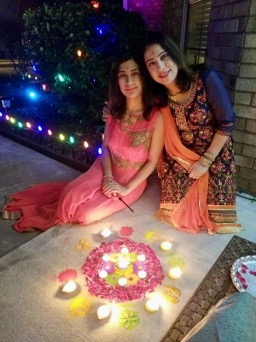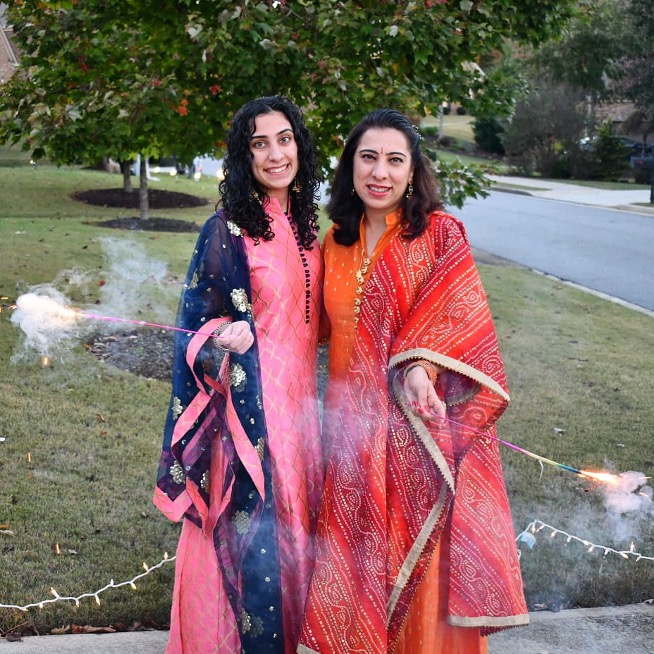 While I am no longer in elementary school, I am thankful that my parents instilled those values in me early on. Year after year, I celebrate Diwali with my family and friends. We dress up in vibrant colors and decorate with lights, colored powders and flower petals, enjoying fireworks and sweets together. This signifies a triumph of good over evil, as we welcome peace and prosperity into our homes and lives.
But I'm not alone in this experience; one of my close friends celebrates Lunar New Year, which holds similar traditions to Diwali. Beyond these shared traditions, we realized that the lack of representation and appropriate marketing for our AAPI communities is another commonality.
According to the U.S. Census Bureau, Indian Americans are the second-largest immigrant group in the United States. Yet, shockingly enough, it was not until recently that I saw a marketing campaign for the festival that truly resonated with my first-generation Indian-American heritage.
We seek more mindfulness from notable brands and marketing professionals when targeting Americans like us who come from AAPI backgrounds and celebrate these festivals. However, it is important to note that several AAPI holidays and traditions are not addressed by America's general public and marketing professionals.
Campaigns, like the ones shown below, only feature a select few. You have probably never heard of - let alone seen - a marketing campaign for Parinirvana Day, celebrated by Buddhists, or Prince Kuhio Day, celebrated by most Hawaiians. These holidays, among many others, are valuable to the AAPI community and hold more significance than "National Selfie Day" or "National Celery Month." Yet, they are often overlooked and omitted from the content calendar.
The Do's and Don'ts of Culturally-Sensitive Marketing
Don't - stereotype, generalize and [use] tokenism

This Johnnie Walker commercial completely missed the mark with a script dedicated to stereotypes — side hugs with uncles, being asked about school and getting compared to cousins. Not only that, but alcohol bottles were offensively displayed alongside diyas, or candles and tea lights, which are often used for prayers and significant decorations.
Though Johnnie Walker did include a celebrity of Indian Heritage, there was a huge disconnect when attempting to depict Indian values. As a result, I doubt any of us were inspired to purchase Blue Label.
Do - learn about holidays, cultures and traditions
Target's Welcome to | Holiday Series on YouTube
This Target campaign makes my heart so happy — I have never felt so seen by an American corporation. It's not a standard commercial, which makes it truly valuable. This YouTube video series features various holidays and, from a personal perspective, illustrates and educates you on how they are celebrated.
Not only that, but this series explains how immigrating to new countries can change traditions and how impactful it can be to reconnect to your roots.
Yes, there are product placements in these videos, but this series truly educates and celebrates, rather than overtly selling hangers or candles. The series was well received by Indian-Americans and AAPI communities — we will continue to go on therapeutic Target runs and add an extra something to our cart as kudos.
Don't - just slap a sentiment on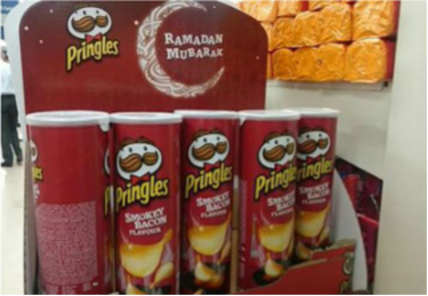 Pringles display found in a London Tesco supermarket store
Is there anything more tone-deaf than putting "Ramadan Mubarak" (Blessed Ramadan) on a stand selling bacon-flavored Pringles? When Muslim shoppers saw this aisle display in a London Tesco store, they were quickly and rightfully offended, as pork consumption is impure and prohibited by their religion.
While this isn't necessarily a campaign, it highlights the importance of a holistic marketing approach. Even if a different flavor of Pringles had been on display, it's not enough to just put a religious buzzword on the poster and call it a day.
Do - Dive deeper to [find] what is valuable to the community you're marketing to and incorporate those into your campaigns.
Old El Paso Arabia "Wrap It Up" Campaign
This campaign is from Old El Paso Arabia, which further proves that it's almost impossible to find well-done Ramadan marketing in the U.S.
For this campaign, Old El Paso used its social platforms, including TikTok, to address the fact that there tends to be a lot of food waste during Ramadan due to the amount of home-cooked meals made throughout the month. They offered a solution, encouraging people to "wrap up" their leftovers by creating new meals with their tortillas. They even included a recipe generator and recipe list that allowed people to plug in their ingredients and discover brand-new recipes.
On top of that, the brand partnered with the UAE Food Bank, making a donation each time a new recipe was generated. This act even encompasses one of the five pillars of Islam, zakat, or almsgiving. It successfully aligned with the values of Ramadan, as another significant part of the celebration is donation and humility — ensuring that Muslims across the world can also have the means to celebrate Ramadan in the way they wish. To "wrap" it up, Old El Paso truly nailed it.
Don't - go with the obvious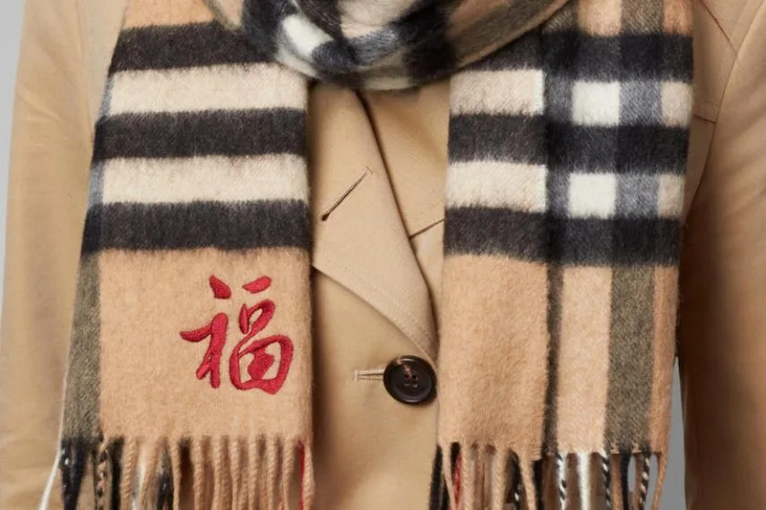 Burberry's Special Edition New Year Scarf

Burberry's 2022 Lunar New Year Campaign
In 2015, Burberry released a special edition woolen scarf for Lunar New Year, featuring the Chinese character Fu (福), meaning "blessings and prosperity." For the festive season, Fu is typically displayed upside-down to convey that "blessings and prosperity have arrived." However, the scarf presented the symbol upright, missing out on the traditional meaning of the character and the values it represents.
Burberry continues to miss the mark: their 2022 campaign was improved in design, but not much different at the core. It was a collection inspired by the year of the tiger, but the clothing just featured tiger prints and large motifs. Sure, red envelopes and zodiac animals are a big part of Lunar New Year, but everyone is tired of excessive red-and-gold-colored campaigns revolving around dragons, lions, lanterns and envelopes.
Do - feature talented artists from the community who your audience can relate to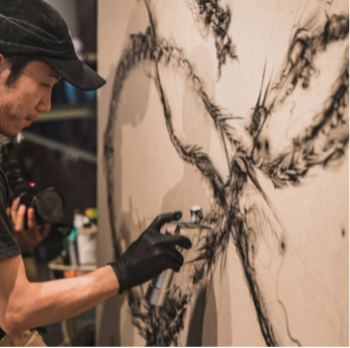 CHEN YINGJIE X VANS Collaborating on Sole Solutions for Lunar New Year
The Vans x HUATUNAN Year of the Tiger collection had the right vision and execution. Vans collaborated with Chen Yingjie, a young Chinese artist, to create a capsule collection inspired by his famous artwork "Stay Hungry", which encompassed his interpretation of the tiger spirit.
This collection goes beyond tiger stripes and flamboyant prints. The campaign website states, "The tiger symbolizes exploration, adventure and perseverance. This is also in line with the spiritual core of street culture. It goes out of the box and explores the unknown." They captured the values of the Year of the Tiger and reached their target audience. They even leveraged authentic engagement by using WeChat and Weibo, chatting and blogging platforms commonly used by AAPI communities. They involved the right fashion bloggers and influencers, genuinely connecting with the youth and Asian-American culture.

As agencies and brands continue to adopt multicultural marketing, they need to dive deeper. As good marketers and good humans, it is important to understand our audience and ensure our campaigns truly resonate with AAPI values — not just from a marketing and sales perspective, but a respectful and inclusive one. Further research into these cultures and their traditions would be a great way to appeal to diverse audiences and form meaningful relationships.
As Diwali and many other AAPI holidays celebrate triumph over darkness and ignorance, they reiterate the importance of lifelong curiosity - asking questions and continuing to learn before assuming and imposing. Consider how many product management or marketing teams, how many levels of seniority and how many eyes saw the Johnnie Walker, Burberry and Pringles campaigns before they were launched. Now, think about how much better it would've been if just one of the many members had thoroughly researched the AAPI communities and their values, consulted with someone of the heritage or read a blog post (like this one) and spoken up?