SEO Challenges We're Excited to Tackle in 2023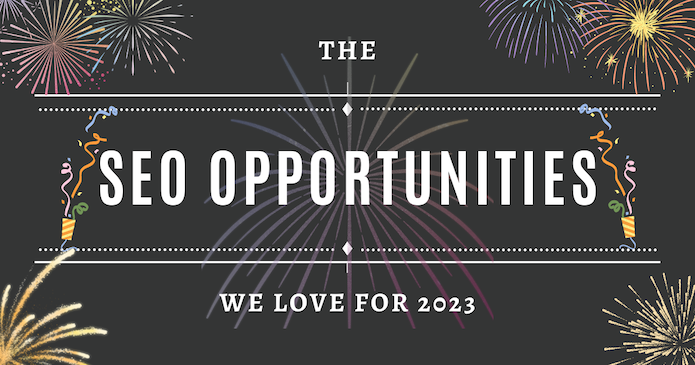 A lot of annual SEO trend lists include the same "trends" year after year or rave about the hottest thing at the end of the year that ends up fizzling out by Groundhog Day. We complained authoritatively about those here, but in this post we're going to talk about the opportunities that made us excited for what's to come in 2023.
Before we dig in here, we want to make a clarifying point – these are not trends. Trends come and go like bell-bottom jeans. A good SEO strategy isn't built on trends because long-term success can't come from chasing shiny objects or doing the exact same thing everyone else is doing.
So instead of trends, we've focused on the challenges that make us excited to get to work this year. And while trends and challenges aren't mutually exclusive (see above: bell-bottom jeans), we've zoomed out a bit here to the things we see shifting the way we approach our work. These are some of the factors that we see impacting and evolving the search landscape in meaningful ways this year and into the future.
Opportunities We're Excited About
TikTok SEO
Maybe it's a Gen Z thing, but short clips are on the rise — and so are terrible dance videos. With TikTok booming during the pandemic it has remained one of the most popular apps in the world. TikTok is quickly becoming the new Google for younger audiences and has already added some SEO features such as longer-search-friendly captions, location tagging and a more prominent search box. Brands and creators should expect to see more search engine-related features and platform updates in 2023.
So I guess it's time for us to bring out our best dance moves or Day in the Life videos!
– Makaela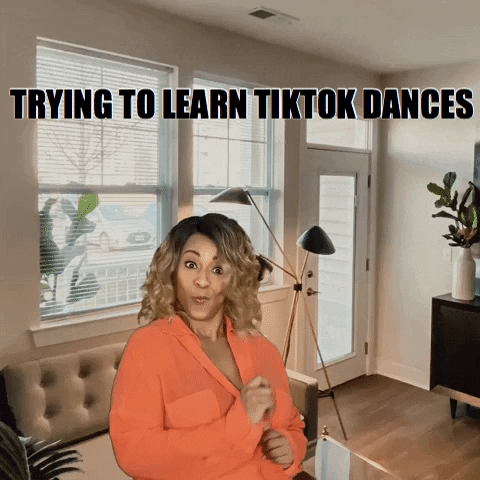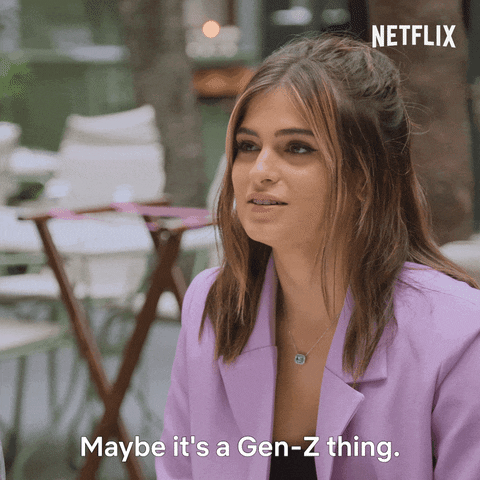 E-E-A-T For All Searches
Alright, this isn't some secret strategy to become the Overlord of SEO, but I like that we got confirmation on E-E-A-T being applied to all searches back in November. Hopefully, it wasn't a surprise for anyone. This has been the direction Google has been heading for some time now. If Google keeps releasing new Helpful Content updates, SEOs will continue to spend more time trying to figure out how to best apply E-E-A-T to their sites.
I'm up for whatever actually improves the SERPs because I shouldn't need to append "Reddit" to every search to get an answer to a slightly complicated question.
– Reese
Passage Indexing
Passage indexing isn't super new, but it is new enough that not everyone made optimizing for it a priority. My hope is that passage indexing marks the beginning of the end of the SEO habit of creating a new page for every topic, whether it warrants a whole page of its own or not. Keeping closely related concepts on the same page and making it easy for readers and search engines to see how the topics relate provides a cleaner and more authentic user experience. This goes for both new content and old content. Got some related pages with thin content someone created ages ago?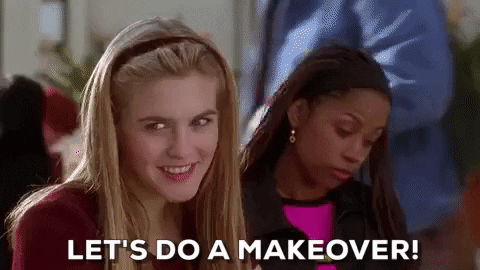 Pull that content together and give it a makeover: connect the dots, mind your headers, and give readers a hyperlinked table of contents and you've (ideally) got a solid piece of content that can rank for multiple topics.
– Victoria
Asking MUM Harder Questions
If I think about MUM too much I usually end up overwhelmed with existential dread, so I'll try to keep this one short. MUM, short for Multitask Unified Model, is a technology that was originally introduced in May 2021. In summary, it was called, "1000 times more powerful than BERT," which was a different technology used for natural language processing and dramatically changed the way Google understood grammar and semantically related terms.
MUM understands 75 languages. It understands audio and images. I don't think it counts the capillaries in my eyelids as I sleep yet. The key takeaway for SEOs is that MUM can mine many different sources of information and understand them complexly (see Kory's next section).
Right out of the gate, MUM was no slouch. Google catapulted the technology into a world still struggling to find accurate medical information, and with it identified hundreds of names for a vaccine within seconds. According to Google's official blog, MUM has the potential to help you "when there isn't a simple answer."
This "winner" is a bit more vague, a bit less actionable, and often confounds traditional SEOs. This technology has an evolved text and image understanding, which will only continue to improve as next year moves on.
So, what should SEOs do about this? First, optimize everything, not just text. Develop content for every aspect of the buyer journey. Lastly, if you haven't already, abandon outdated keyword-stuffing and content-mining practices. Mother doesn't like those very much.
-Steph N.
Optimizing for Google Lens
Okay okay, I know I just shit-talked AI marketing in our last blog post, but hear me out: humming that one Timbaland song from 2007 out-of-tune and still being able to find it, is kinda cool, in the same way that Google deciphering a picture of shoes taken on a potato and sending you the correct shopping link is kinda cool.
In this ever-growing quest of getting ahead of the competition on search engines, it's important that we still remember to focus on the little things, like alt-tags and keyword-rich product names on our eCommerce sites. As usual, Google loves this information because it helps determine how relevant your products may be for search queries. The method of search engine optimization may change over time, but the justification still remains mostly the same: create high-quality content that provides value and serves user intent, and you too might receive inbound traffic from a potato camera.
- Kory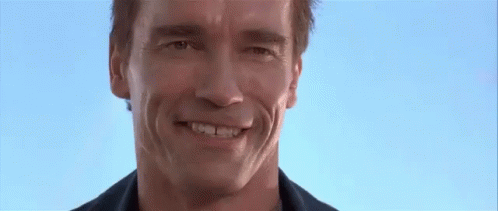 Topic Mining on the End of the Tail
It's no secret that there is global uncertainty about the economy and that organizations of all ilk are tightening their grip on the old purse strings. With that in mind, I recently heard a prediction from Bright Edge that this will put additional focus and attention on SEOs tasked with increasing "free" organic traffic. With increased competition–and increased volatility in rankings–SEOs will have to get smart about content creation and ensure they target their audiences' queries at every stage of the customer lifecycle, especially those long-tail searches. Mine new topics and keywords from Reddit, Quora, and Social Channels to find untapped keywords about pain points, questions and more.
– Joy
A Common Thread
A theme throughout the things we're excited about in 2023 is they all build on tools and strategies we know already work. What's more, they leverage the changes in the search landscape to create better experiences for the searcher. To win SEO in 2023, and every other year, there is only one path forward, the one that uniquely fits your business and objectives and delights your audience.
Competition isn't going away. You could be tasked with doing more with less. Don't try to do it all.
Instead, think about your audience. How does your audience use search, what search engines do they use, what media formats does your audience consume, what media is best suited to the specific query you're targeting, how does this search phrase relate to your KPIs, etc? Leverage your data to understand what's working. Test new things to stay ahead.
Simply put, get to work.