What's Your Brand's Purpose? A Chat with Eduardo Conrado, SVP and CMO, Motorola Solutions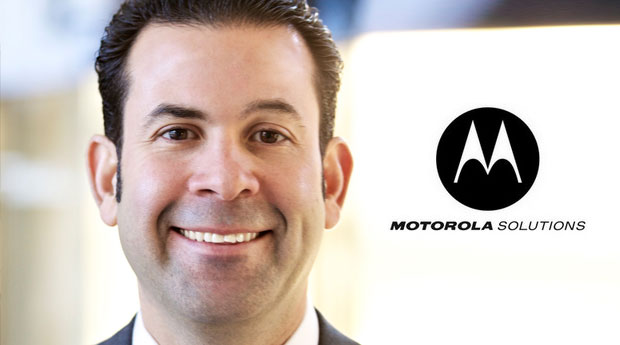 At its most recent Sunset Keynote Event, BMA Atlanta featured Eduardo Conrado, SVP and CMO at Motorola Solutions. Conrado discussed how business-to-business marketing must evolve in the coming years to meet changing customer needs. His talk focused on how companies—having clearly defined their purpose—can implement a customer-centric marketing approach. Nebo had the opportunity to partner with BMA Atlanta and conduct a short Q&A with Conrado before the event.
Customer-centric marketing sounds obvious on the surface. Why is this such an important theme for you?
B2B brands often forget that they sell to an end customer. I believe customer-centric, purpose-driven brands will be able to differentiate themselves in the market. Jim Stengel (who used to sit on the Motorola board) did a lot of research on brands. He tracked about 3,000 international brands in terms of clear financial measures - stock performance, revenue growth, and job growth. The brands that had a clear purpose and centered on the customer outperformed all of the competition.
So when we started looking at Motorola, an eighty-three-year-old brand, and decided to split the company in two, we started examining our history while also analyzing ourselves both externally and internally. The brand promise and brand purpose frameworks that centered on the customer (especially in terms of communication both to customers and employees) worked best for us.
What were some of the key challenges behind the Motorola Solutions rebrand, and how did you overcome them?
Challenges are opportunities. For our rebrand, we wanted to stay true to our eighty-three-year history while also looking forward. Our brand was about 50% in the consumer world and 50% in the B2B world. When we split up the company, Motorola Mobility was going to be the consumer company and Motorola Solutions was going to focus 100% on B2B (government and enterprise customers). At Motorola Solutions, we analyzed the purpose of the company and found it was helping people be their best in the moment that matters.
For example, police officers are some of our key customers. Those are people on the run, and they need to walk into a situation with all of the necessary information. Retail is different but has the same purpose. A moment that matters to them is that a customer walks into their store and finds their desired item. The average revenue loss for a customer walking out of a retail store is $135, so having the right product when the shopper needs it is important. That's what our solutions enable for our government and enterprise customers.
It sounds like you have an extremely collaborative environment across departments. Why is breaking down silos important for overall marketing initiatives?
If marketing works like an island, it doesn't have its full impact upon an organization. Even though marketing reports to me under the CMO structure, marketing is also distributed throughout the organization. They're working with product teams and the CTO office on product launches and solutions orientation. Marketing also works with all of the sales and channel teams out in the field, and even with the HR department. The brand is something that should create engagement in employees that not only attracts people to work for us as a company, but also to retain employees and keep them engaged long-term.
In addition, we're more engaged with the IT department. The skill sets we have in marketing also apply to IT systems that we implement (such as user interface design, user experience, etc.). This collaborative nature allows marketing to add value in multiple departments. At the end of the day, Motorola Solutions is looking for team members who will take the organization to new places, with marketing and IT collaborating across the company.
How do you balance digital and interactive marketing, including search marketing, with traditional marketing and public relations?
Public relations continues to play a big role in our communications department. It's always first out in communicating both to customers and employees. We then complement it with many high touch components – trade shows, innovation centers, etc. Sixty percent of our sales in many regions are still high touch sales, so customers are going to want to see innovative technologies that are out on the market.
We complement that with digital assets, not only for all of the Motorola.com properties but also with marketing automation, creating personalization, and coordinating with the sales team to tie marketing databases into Salesforce.com. The marketing-sales enablement component (which is IT-enabled) is going to play much a bigger role going forward.
What marketing trends will most impact you in 2012?
I think there are three key areas that marketers need to focus on this year.
Be a purpose-driven brand. And if you're going to be a purpose-driven brand, you can't just put a new slogan on the wall and be done with it. You have to live the brand and make sure marketing is helping permeate the brand throughout your organization.
We're seeing high-tech companies move more and more toward a solutions orientation (instead of focusing on an individual product) and on the experience that's enabled for the end user.
Marketing and sales will merge more and more. One differentiator you'll see within marketing departments is sales enablement. It's not just in the way you organize the marketing team but also the processes you co-develop with sales (and the IT systems that allow many of these experiences to reach the sales teams).
Thanks again to BMA Atlanta for hosting this event. Click on their logo below to see a video version of this interview, along with a write up about the event.