#OscarsSoOldFashioned: How to Lose Friends and Alienate Customers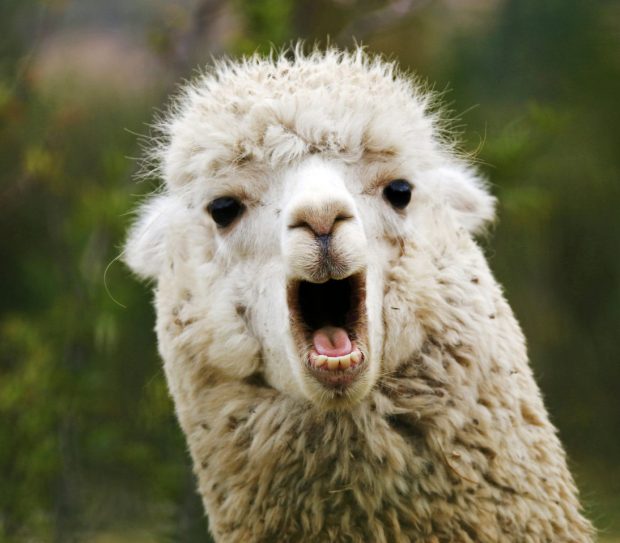 For the first time more than a decade, I missed the Academy Awards. This omission wasn't by choice, and it certainly wasn't for a lack of trying. About an hour before the stars hit the red carpet, I began scouring the internet for ways to stream the ceremony online. It's 2017. Surely there's a way to watch a ceremony viewed by a "billion people" worldwide, on the biggest communication platform humanity has ever invented.
But no.
While Fox made the Super Bowl available around the world by streaming the event live on its website, ABC funneled Oscar-watching hopefuls to its abc.go app. Annoyed but undeterred, I downloaded the app and attempted to sign in. When that route failed, I signed up for a free seven-day trial of Sling, but surprise, ABC doesn't provide live streaming outside select cities like L.A., New York and Chicago. This omission is particularly striking given Atlanta's strong presence among this year's Oscar nominees, and the fact that the city has become Hollywood's de facto backlot.
Look, I know what you're thinking. The Oscars are stupid. And trust me, I already know that. I was disgusted when the Academy chose "Crash" over "Munich" and "Brokeback Mountain." I question its decades-long love affair with Clint Eastwood. I can't believe they chose "Birdman" over "Boyhood" and I hate their love of schlocky, Oscar-bait performances where actors lose 70 pounds, get fugly or talk with a funny accent. The Oscars are so bad that last year's #OscarsSoWhite list of nominees almost seemed like an improvement over the previous year's best picture list, which was a celebration of stories about white dudes trying to be awesome.
Yes, I know the Oscars are stupid, but I grew up with them. When I was a kid my mom used to make me hot chocolate while we stayed up late waiting for the night's biggest awards. In later years, the two of us began a tradition of ordering Chinese takeout as we cackled about the silly dresses and the narcissistic speeches.
I probably enjoy the Oscars because they remind me of my mother, but I also watch because sometimes, on very rare occasions, they get things right. And in between those heartfelt moments when actresses break down as they thank their high school theater teacher, there's plenty of spectacle keep us entertained.
There's always a Bjork wearing a swan tutu, or a self-important film editor who talks so long, his partner misses his one chance at Oscar glory. There are cringe-worthy jokes, political jabs and forced kisses. And then there are big-budget stars who refuse to heed the musical cue and exit stage left, and the occasional actor-presenter who reveals that he has absolutely no idea how to read (sorry Travolta, Adele Dazeem will live on in infamy).
The Oscars' Millennial Problem
The Academy Awards has always garnered flack being old and out of touch. They're famous for overlooking films that feature diverse casts, crews, styles and narratives. Still, after years of declining viewership, The Academy updated its rules to allow up to 10 best picture nominees — a clear effort to reflect the actual tastes of the film-going public and the increasing quality of animated movies and other nontraditional genres.
Despite this change, Oscar viewership continues to fall. Early ratings from Sunday's show indicate a new, nine-year low for Hollywood's biggest night, and one of the lowest ratings in the past 16 years. In 2017 the Academy made a concerted effort to increase the diversity of its voting pool — a strategy that has borne fruit in nominating pictures like "Moonlight," "Fences" and "Hidden Figures." So while the Academy Awards may be fixing its #OscarSoWhite problem, it has yet to crack its #OscarsSoOld issue.
With a truly representative list of nominees, there's no reason why the Oscars has to be a senior affair. We millennials love movies too. We like to jeer at bad red carpet fashion, and many of us would have loved to tune in on Sunday night. If the Academy wants to appeal to a younger, wider audience, they shouldn't make it impossible to watch the ceremony. Hollywood can't complain that its big night is getting the shaft when the event simply isn't available in the increasing number of cord-cutting, cable-free American homes.
The Old Guard is Obsolete
This month I purchased my first home, and for the first time in my life, I opted to forgo cable. I know I'm behind the curve when it comes to my fellow cord-cutting millennials, but I held on as long as I could. I liked the convenience of cable, the thrill of live TV and the ease of flipping through channels. But in today's entertainment landscape, where HBO, Amazon and Netflix are offering award-winning original series and quality films in an instantaneous, all-you-can-eat fashion, cable no longer seems relevant to my life.
Like several of my coworkers at Nebo, I would have gladly shelled out $2, maybe even $4 dollars, to stream the Academy Awards in real time — commercials and all! Failing to provide a product or service to an enthusiastic customer who is willing to pay has got to be one of the worst user experiences possible. UX gets a lot of play in technology circles and at marketing agencies like our own, but one could also say that user experience is the basis of capitalism. If a product or service is too difficult to attain, a customer will simply give up and stay away for good, finding something better in the process.
Why does this matter? Companies that offer bad user experiences die out. Just look at Blockbuster, Myspace or Yahoo. New technology and great UX are why companies like Nebo have experienced 12 straight years of growth. It's why Netflix and Amazon are taking a bite out of cable giants like Comcast and Time Warner, and why channels like AMC and FX are turning moviegoers into couch potatoes and challenging the Big Three — ABC, NBC and CBS — for entertainment supremacy.
I'm sad I had to hear about the Oscar winners via tweets and news alerts. I'm even more annoyed that I missed the big "La La Land"/"Moonlight" mix-up, dubbed the "worst flub in Oscar history." On Sunday night I still ordered Chinese food and I still thought of my mom, but instead of an evening of hand-beaded silks and overwrought Oscar speeches, I cranked up Netflix, where I can watch anything I want at a moment's notice — including lots of stuff those aging Oscar voters have probably never heard of. How's that for user experience?