Make a Difference This Giving Tuesday (And Get Amazing Art, Too)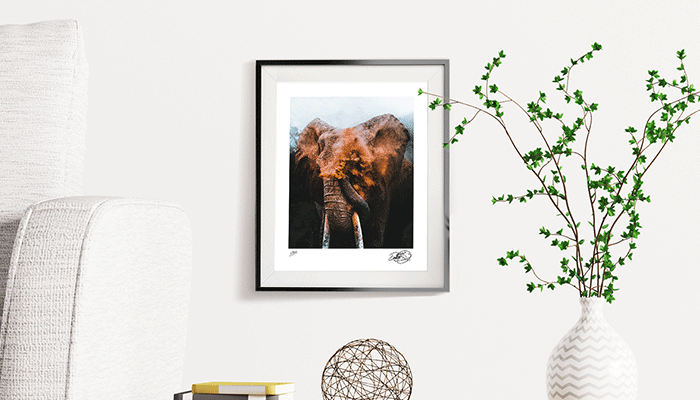 Each year we launch holiday season campaigns. Most are Black Friday or Cyber Monday-focused, but they're always fun, challenging and, of course, a bit stressful. But as marketers, that's our job. It's our prime time, so to speak.
However, we don't always get to make the world a better place with our holiday campaigns. This year we do.
We had the honor and privilege of working with IFAW (International Fund for Animal Welfare) to launch their 2018 year-end giving campaign.
From the Maasai Mara National Reserve to the Oceans of the Atlantic, IFAW helps rescue animals in need, rehabilitate them back to health and safely release them back into secure and sustainable habitats. They help protect elephants by detecting and preventing poaching attacks before they occur, they conserve marine habitats and they advocate for policies that make the lives of animals around the world better. They've also been a key partner in rescuing pets and animals trapped in the wreckage left by the Camp Fire's wake in California.
In short, they make a difference and work night and day to make the world a better place.
So when they contacted us this summer to create a campaign for the 2018 giving season, we knew we wanted to help, but there were definitely some challenges to overcome. Even prior to this holiday season, our inboxes were already overflowing with requests for donations. Whether from political campaigns or organizations you've given to in the past, this time of year can often seem like a constant stream of requests for money.
As a company of animal lovers, we wanted to find something that represented our support for animal welfare in a tangible and visible way that would go beyond a simple call for donations.
So we're proud to announce the launch of IFAW's 2018 giving campaign.
The ask is a simple: donate at least $85 to IFAW today and you'll receive a limited edition 11" x 14" photographic print from renowned wildlife photographer Donal Boyd.
Each photograph represents the grace and majesty of the animals IFAW helps to protect, and with your support, they can find real solutions that make a lasting impact for animals around the world.
So this Giving Tuesday, please consider supporting their efforts and purchase a limited edition photo print from Donal Boyd at https://thrive.ifaw.org/.
You'll not only get amazing art, but you'll also make a difference.