Becoming Human – What It Means to be a Human-Centered Interactive Agency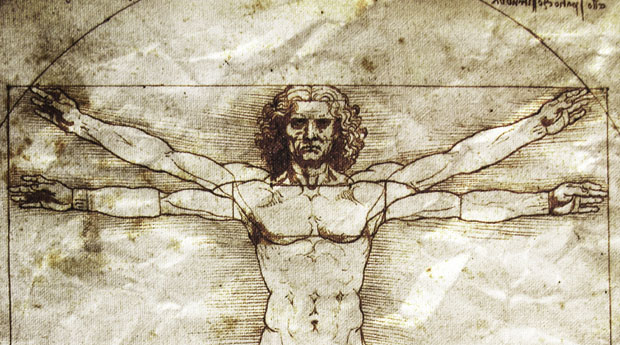 As a human-centered interactive agency, we believe great work comes from understanding the needs, wants and perceptions of your audience. It means learning about the people who interact with your brand and using that information to make marketing strategy decisions.
Traditional agencies place a heavy emphasis on quantitative research (e.g. demographics and surveys) and ivory tower feedback from executives and subject matter experts. We certainly don't ignore this research. Instead, we balance out quantitative data with more qualitative elements that encompass several important ideas.
Emphasizing Qualitative Over Quantitative Research – Quantitative research is important, but it often overshadows qualitative research that delves into how people are personally experiencing the brand. Kim Goodwin's "Designing for the Digital Age," makes a great case for the importance of qualitative research in design projects, and we feel this philosophy also applies to other interactive marketing activities. Through interviews, observation, and user personas, Nebo explores how people actually experience each client's brand. Abstract data can be misinterpreted and selectively used to one's liking, but it's difficult to deny the power of how an actual person experiences a brand.
Understanding Users as People – We focus on the needs, wants, and perceptions of users for all interactive marketing activities (not just design projects). For example, user personas are created for brand strategy, web design, pay-per-click advertising campaigns, search engine optimization efforts, and content strategy. User personas help us delve into the minds of people who – either for the first time or with intimate brand knowledge – are actually experiencing a website, an ad, a piece of content, or some other brand experience.
Studying User Interaction and Engagement – Interaction and engagement are critical elements of our philosophy. How is a person actually interacting with the brand? At Nebo, user experience is fully ingrained in every aspect of a website design project – from strategy to technical development. On the search marketing side, we are sensitive to every step of a buyer's journey – from what makes them wish to click on an ad, to their experience on a landing page, to what actually leads them to convert. Humans who actually engage with your brand cannot be taken lightly, and we analyze every aspect of their experience.
How Nebo Approaches "Human Centered" Differently
Most human-centered design typically focuses on tasks and end goals. Too much focus on end goals tends to keep a human-centered approach very tactical, and it ignores the brand. The set of decisions a user makes is important, but even more important is why the user is making those decisions. To help uncover that "why," we ask several important questions that are at the heart of a human-centered marketing analysis:
How do people currently perceive the brand? A person's perception of a brand will affect how they interact with the brand. If they are on a website, brand knowledge will affect the way they search for specific information. If they are using a search engine, it means they are viewing search results with certain assumptions already in mind. If you're simply focusing on how a user gets from point A to B to C, then you're losing a great deal of psychological and behavioral insight.
How is this perception different from how the brand needs to be perceived? In other words, does the perception need to change? If so, that will affect how we design a website or construct a search marketing strategy. For example, if a brand is normally perceived as targeted toward aging baby boomers, and the brand needs to be perceived as hip to those under 35 years old, then this need will affect how a website is designed or what keywords will be selected.
How does the brand's context affect audience perception? How does the brand appear next to its competitors, other offerings, the industry, and its environment? How do people react differently to the brand in different contexts, or when the context changes? Everything from where content appears on a website to how pay-per-click ad copy looks next to search engine results can have a significant impact on how people engage with the brand.
How do people's preconceptions about a brand affect positioning? While positioning is one of the most common marketing processes, it cannot be overlooked or underestimated in a human-centered approach. In fact, a human-centered approach helps marketers extract more out of positioning. When the target audience visualizes or thinks of something specific when contemplating the brand (e.g. in what ways they feel the brand provides the most value to them), that visualization needs to be grounded in their experience and psychology.
What market clichés exist around the brand? Every industry has category conventions that become stale or meaningless. Words, visuals, and ideas lose meaning as they are overused. For example, car commercials often use the same images of vehicles riding through rugged terrain or a city at night. In the B2B world, you'll often hear a lot of IT companies say "we focus on solving your business problems" or "we create innovative solutions to enable your business." Since people are often bombarded with stale category conventions, understanding what turns people off and what engages them can help a company make decisions about how best to break or accept marketing conventions.
How is a brand truly differentiated? Often, differentiation takes place in the abstract from the point of view of executives, marketers, salespeople, and technologists. However, what key stakeholders think of as differentiators does not always translate to what people in their audience actually see as differentiators. An IT company might assume the open infrastructure aspects of its cloud computing services are most important for its market, when their customers actually primarily care about security. A restaurant may think it's the quality of its exotic dishes that most appeal to people when it's actually an outdoor patio with a great view of the city skyline. Many times, it is surprising what an actual person in a company's target market sees as a differentiator for a brand.
It is tempting to ignore the reality that people speak and instead hide behind numbers and studies. It is tempting to think of people on a macro level, as a market or set of demographics. But at the heart of all marketing lies a person you are trying to persuade, inform, or convince. Who is that person? What are their needs, likes, dislikes, and preferences? Once you understand the psychology and behavior of these people, you've got the essential information you need to create a human-centered interactive marketing strategy. True - it takes longer to understand people rather than statistics. But that human-centered understanding helps us design more usable products, more effective marketing campaigns, and interactive experiences that change audience perceptions, drive desired actions, and build brand.