How to Project Manage Your Commute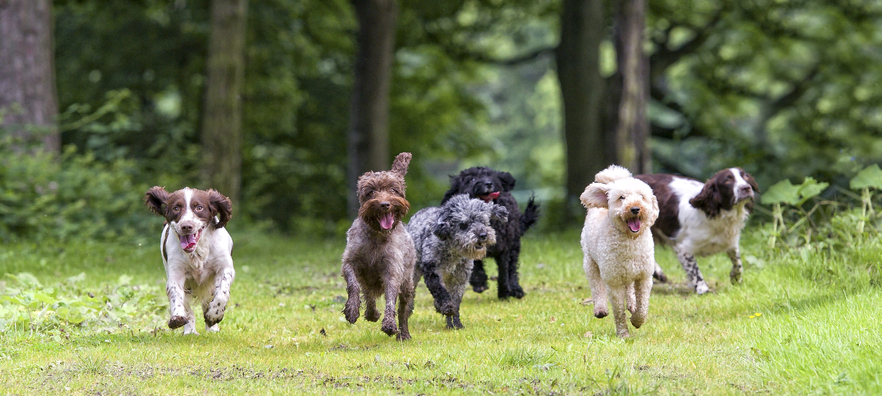 When I first moved to Atlanta, I had the perfect setup. I lived right off the BeltLine, so I could walk to Ponce City Market, Piedmont Park or Krog Street Market. My commute was an easy 25 minutes through the beautiful cityscape of Midtown and Georgia Tech campus. I was living the ATLien dream life.
As I began to fall more in love with the city of Atlanta, I decided to make it my permanent home. I was so excited about owning my first home, little did I think about how moving outside of the I-285 perimeter would affect my commute. That easy 25-minute ride to work was extended quite a bit.
Enduring the longer commute really tested my patience. I'd compare my feelings about traffic to the Kübler-Ross model of the stages of grief.
First, you deny the traffic exists. You're confused why there is a sudden slow down and you contest that this will affect your commute. It's only a minor bump in the road.
Then you become overwhelmed with the feelings of anger and stress. How dare someone else cause you to spend more time in your car? You tried to leave your house earlier so you could get that report done or have time to prep before your big presentation.
Once you've had a chance to process your feelings, you may try to begin negotiating with the higher powers at be to diverge traffic.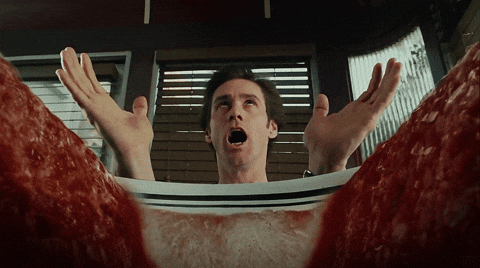 If you've come to the realization that traffic isn't moving, then you've hit the final stage - acceptance. You're going to be sitting in traffic. Now what?
As a project manager, patience and productivity are key skills to manage the ebbs and flows of client expectations and collaborating with your coworkers. So instead of seething, I thought, how can I maximize that time for a productive, positive experience?
Plan Your Drive
On a daily basis, I need to be prepared for meetings, scheduling tasks, managing multiple projects and helping shape strategy for client deliverables. The common denominator in juggling all of these items is laying the groundwork by planning ahead. I apply the same logic to my commute.
Preparation plays a huge role in setting your commute expectations, which in turn will affect your mood. Keep tabs on how traffic is flowing that day by checking your local area reports. If you know ahead of time that there's traffic, then you won't be as angry as suddenly encountering it on your commute.
Learn Patience
The cliche "patience is a virtue" could not be more applicable in this scenario. When you're stuck in traffic, you may want to throw this phrase out the window and run it over. However, patience will be something you wish you were able to develop more of. Turning frustration into understanding helps manage the day-to-day changes in shifting goals or campaigns.
Trust me, patience has been a skill that has helped me drastically endure the painstakingly slow or last-minute changes that come with alternating key performance.
Be Flexible
When that dreaded notification informs you there's an added 10-minute slowdown on your route due to an accident, getting upset is only going to increase your blood pressure. Similar to managing shifting project timelines or delayed feedback on larger client deliverables, having patience and being fluid with the ever-changing flow will be the biggest game changer for your stress levels.
Understand that delays will most likely happen. As a PM, I always add in an extra day or two to allow us to hit our project deadline even when items get bogged down. On your commute, this means leaving a little earlier than planned. You'll eventually end up where you need to be.
Get a Head Start on Work
What happens when you do encounter a delay? There are plenty of ways to turn the time spent during your commute into a more enjoyable experience.
One way to make use of extra commute time is by planning your day. Using a voice assistant to create a to-do list, map out a strategy, or dictate your brainstorm can help you be better prepared for the day ahead. Voice assistants can even help you dictate emails or blog posts. This is a great way to help reduce your stress level and clarify your thoughts.
Catch Up on Life's Little Pleasures
One of the most underappreciated items in this world is the sweet taste and smell of coffee in the morning, accompanied by some silence. Prepare your caffeine the night prior and enjoy the sweet coffee nectar, followed by listening to your own thoughts first thing in the morning. It's a nice way to start the day before all of the commotion you're about to encounter at the office.
After some introspection, use your drive time to catch up with your parents, grandparents, or some old friends. Not only will it help you pass the time and make connections, it'll also encourage you to use that thing that's glued to your hand for something other than social media.
It's a little old school, but there are so many radio shows you can tune into. Each host has their own spunky personality and local tidbits they bring to the table. Take some time to skim through to see if any stations catch your attention.
Feed Your Brain
Podcasts are a great way to learn more about your industry, listen to a great storyline, become the best version of yourself with self-development, learn about world news, politics, pop-culture, spirituality and so much more. Having an audio version of different shows allows you to immerse yourself in the conversation of some of your favorite people like you're in the room.
Most people who like reading can get lost in a great book and lose all sense of time. So why not try that with an audiobook? If you've been wanting to read more, but don't want to actually read or buy the book, you can listen right from your phone.
Don't be a victim of your long commute. Take advantage of the time spent off of your phone. Improving your commute all starts with mindset and can turn a horrible, anxiety-inducing event into a positive experience.