The Hidden Costs of Outsourcing Development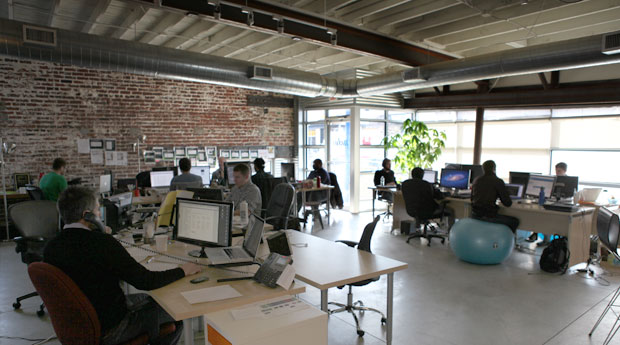 Companies today are faced with two choices when deciding how to handle application development. You can outsource and save money, or you can keep development in-house and build competency.
Our belief is simple. Companies should never outsource core competencies. Our expertise in building custom content management systems and applications for clients was a differentiator for us in the early days of Nebo and helped us achieve success. This wouldn't have been possible with an outsourced development team. An outsourced team would have never proposed that we build a custom CMS platform, or self-managed the development of key internal applications. If we outsourced, we would end up undermining a key differentiator for our company.
But, there are other key reasons to keep development in-house.
It Undermines The Cross-Pollination of Ideas
Our brand fosters innovation through open and collaborative working environments. Without the ability to cross-pollinate ideas among different departments, this innovation disappears. If our development team was halfway around the world, we may be more efficient but we'd be less innovative, nimble and responsive. The reason we have our project leads, user experience team, designers, frontend and application developers in one huge room is to encourage that collaboration among people with different viewpoints and expertise.
A Strong Company Culture Requires Participation
Companies are more than just people, tools and processes. They're also incubators of culture, and culture is a key aspect of the brand essence. But, a strong unified culture is hard to build and maintain across geographic distances and language barriers. One of the advantages of smaller firms like ours is that we can still all fit in a room. We've yet to reach the point where employees no longer know each other. The Nebo culture is well understood and new hires immediately begin to absorb our approach to work and life.
The Real Cost of Outsourcing Can't Be Measured by an Hourly Rate
Lastly, the real cost of outsourcing can't be measured by the hourly rate of your labor. The illusion of outsourcing is that there is no loss in efficiency when developers are halfway around the world. While these developers may be talented, the barriers presented by both language and time zone are difficult to overcome. The quality of work is also nearly impossible to manage. When you outsource application development, you're also outsourcing the hiring process and limiting your ability to grow and develop young talent. These costs are greater than the perceived reduction in hourly rate.
Web developers are solution finders. They are architects. They are creatives. They are not bricklayers. The idea that you can outsource developers overseas for a fraction of the costs insults the proper role a developer should play in a dynamic creative agency.