Digital Summit 2012 Is Next Week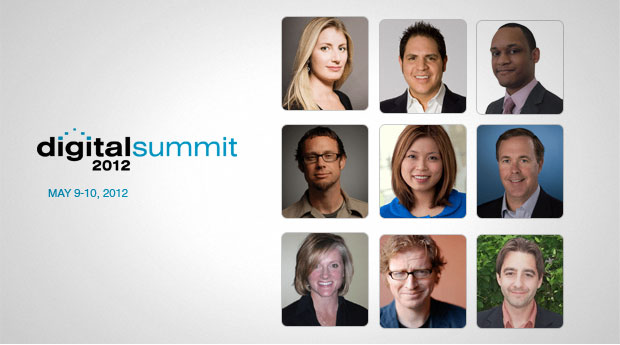 Next week is the 2012 Digital Summit, an annual digital marketing event held here in Atlanta. I'll be participating in a panel discussion on "Designing for Multiple Platforms" moderated by our good friends at TripLingo. The Digital Summit always features an incredible variety of both national and local Atlanta speakers. This year is no different, they will have over 75 speakers and a couple of great keynotes.
Mostly, the summit focuses on innovation related to digital marketing, including discussions about social media, search marketing, mobile, and usability. Some of the well-known companies represented this year include Twitter, Pandora, The Onion, Huffington Post, Google, StumbleUpon, Turner, CNN, ESPN, and Gilt Groupe. You'll also hear from some of my favorite local companies including the startup impresario David Cummings of Pardot, the always entertaining Lance Weatherby of Half Off Depot, the brilliant Amy Ellis of MailChimp and many others.
If you would like to attend the 2012 Digital Summit, leave a comment below and I'll share a discount code for the event.
The Atlanta Digital Summit will be held May 9-10, 2012. Register, and feel free to pass along and share.