Brands We Admire: SPANX

To turn a $5,000 investment into a net worth of $1 billion is one thing. To maintain a sense of humor throughout the process is another. A short time before Oprah endorsed the "figure-fixing" hosiery and celebrities subsequently began relying on them for their sultry red-carpet debuts, SPANX was a small start-up run out of an apartment.
Twelve years later and millions of items sold, SPANX is not just an undergarment brand but a household name and staple for women of all ages and sizes. However, making bodycon dresses a wardrobe possibility isn't the only reason we love this hosiery company with humble beginnings.
There are a multitude of reasons why we love SPANX, but to understand them it's important to first understand the story of Sara Blakely, the indomitable, incandescent spirit of SPANX and its founder.
SARA'S STORY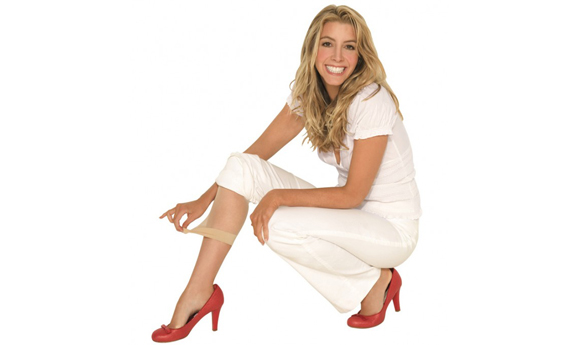 As the old adage goes, necessity is the mother of invention, and Blakely needed something to wear under her white slacks. Frustrated with the way her pantyhose looked in open-toed shoes, she cut off the feet and the idea was born: footless pantyhose hemmed at the bottom so they wouldn't roll up the leg. She moved to Atlanta and spent time shopping around for manufacturers, repeatedly being told no for having no financial backing until, finally, one textile mill agreed to take her on.
Pouring her $5,000 life savings into the endeavor, she spent a year perfecting a prototype until she had a product with which she was satisfied. When the time came to sell it, she landed on the name SPANX (because it made people laugh) and took the prototype to Neiman Marcus where they were immediately sold on Blakely's idea after she personally performed a before and after.
While maintaining her day job and operating the business out of her apartment, Blakely used what few resources she had to aggressively market her product. She encouraged friends to make a fuss over SPANX at retailers, she called journalists, she went to morning staff meetings at department stores and sent gift baskets to people close to Oprah to promote SPANX. It worked, and the same year SPANX became a brand—2000—they were featured on Oprah's "Favorite Things." After that, the celebrity endorsements started to flow, and what began as a business run out of an apartment became a $1-billion, 200-product, 11,000-retailer powerhouse; and Blakely did it all without ever advertising.
(Image source: https://www.workingworld.com/articles/profiles-of-success-sarah-blakely-and-spanx)
THE SPANX PHILOSOPHY AND WHY WE LOVE THEM
That's right. SPANX didn't need the help of an agency like Nebo to reach an estimated 20 percent market share of the shape wear industry. It was achieved through Blakely's personal PR efforts and word-of-mouth marketing. This approach was largely successful because, from the very beginning, Blakely realized the importance of her brand. Everything about the SPANX product, from its packaging to its marketing, is built around a handful of core brand values:
UNDERDOG MENTALITY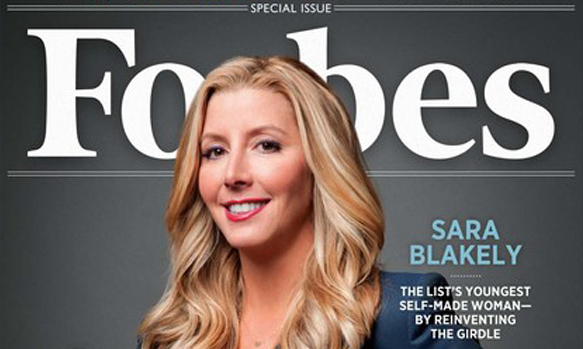 Blakely's is a Cinderella story, one that positions her as an underdog for having no financial backing and repeatedly being told no. This attitude has translated into a SPANX brand that has never needed outside investment because it's not about faceless corporations and shareholders meetings; it's about one private company versus the old guard of the hosiery industry.
It's the quintessential American story, driven by humble beginnings, individuality and perseverance. This sort of tenacity is the kind that only comes from believing 100 percent in your product. She could handle being told no so many times because she knew that if people only tried her product they'd be sold.
(Image source: http://www.forbes.com/pictures/mlf45ghhm/forbes-billionaires-cover-sara-blakely/)
BOLD, DEFIANT AND AUTHENTIC SENSE OF HUMOR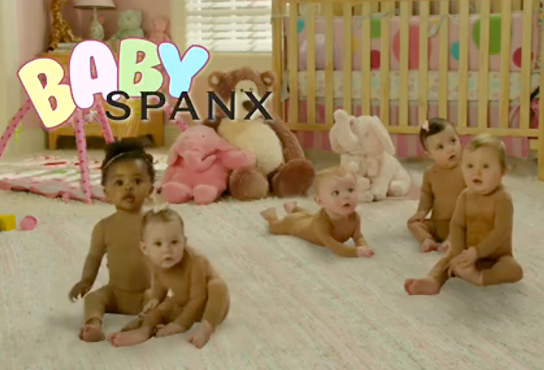 The name itself was chosen because it made people laugh. Blakely won over retailers with her disarming charm and energy. From the product line names (Bra-Cha-Cha, Bod-A-Bing!) to the original slogan ("Don't worry, we've got your butt covered!"), everything about the brand paints the picture of a company that doesn't take itself too seriously, and this is probably the main reason people aren't ashamed to admit that they're wearing shape wear anymore.
It's also the reason SPANX has been able to carve a niche in the American psyche, making itself the punch line in so many late night talk shows jokes that it has essentially become a genericized trademark for shape wear, in much the same way that Kleenex is now synonymous with tissue.
(Image from Saturday Night Live, NBCUniversal)
ICONOCLASM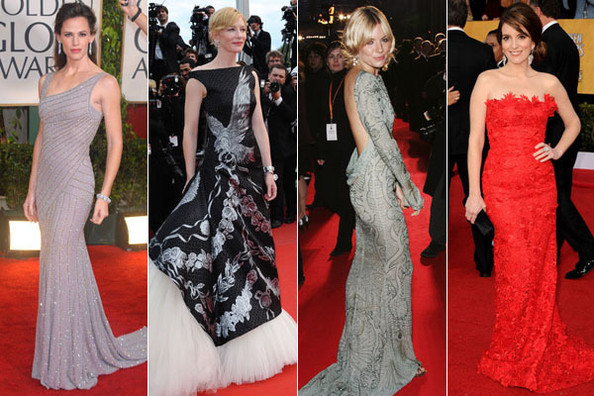 Before SPANX, women would be loath to admit that they were wearing body-shaping undergarments. Because SPANX never took itself too seriously, celebrities saw wearing SPANX and admitting to it as a chance to be self-effacing, humorous and humanizing, with some celebrities, such as Adele, admitting to wearing up to four pairs at once. This sort of cultural sea change would never have happened in a hosiery industry dominated by more traditional brands or if SPANX hadn't done everything completely differently than every brand before it.
Most importantly, SPANX has long held a philosophy of promoting comfort and confidence for all women. This broke the mold in the hosiery industry, which, for years before, had tailored garments on mannequins instead of real people and used one-size-fits-all waists. In order to make the quality of SPANX products available to everyone without the department store price, the ASSETS line was released at Target and Kmart.
Similarly, it did not talk down to or patronize women with its packaging. When Blakely wrote the copy for her first product package, she admits to having written it, "How I'd tell a girlfriend." Actually, everything about the package was different. When all other pantyhose packaging was beige and white and featured pictures of women caressing their legs, SPANX stood out with vibrant colors and illustrations on its packaging.
Even the SPANX corporate philosophy is different. Blakely only hires people she likes and trusts, even if she is not sure what their capacity will be within the company (this is how she found her current CEO). The company is debt-free and has never taken outside investment.
(Image source: http://www.stylebistro.com/Celebrities+Who+Love+Spanx)
We like SPANX, and Sara Blakely, because they're scrappy, tenacious, uncompromising and not afraid to go against the grain. Blakely saw a void, a problem with a simple solution, and bet her life savings on filling it. She succeeded by building a brand from scratch according to the values that are important to her: humor, honesty, and determination. SPANX continues to achieve success under these core values, and for that we admire them.