Build Links Like Google
That's right, Google does a great job at consistently building links with clever, unique, and fun link building tactics. Sure, it's a lot easier when you publish a single blog post to 501,000 subscribers, but Google remains hungry when it comes to dominating its own search results (and others) for its products and services using well thought out SEO campaigns that attract a lot of links.
5) Take advantage of the Holidays to build links
Holiday photos are always funny and great to share with friends and family, which makes them perfect for attracting links. Furthermore, it's easy to do and helps give personality to your website. So take pictures at your next festive office party and hope (or maybe not) they become a viral hit. The Google Webmaster Central team posted just a few pictures of their Halloween party and it seemed to do okay: 37 links.
4) Contests, Contests, Contest!
Google uses this one over and over primarily because it works. This one also requires a little upfront investment, but if done properly can pay dividends. Google Adwords used it to promote the display ad builder and ended up gaining more than 30 links from some strong sources such as searchengineland.com.
3) Desktop Wallpaper
Google Analytics just released some cool desktop wallpapers for Analytics enthusiasts. My guess is that this took a designer 20 minutes to put together, but worth a lot of links. This is a really easy link incentive idea to copy and create for your website and will double as strong branding material.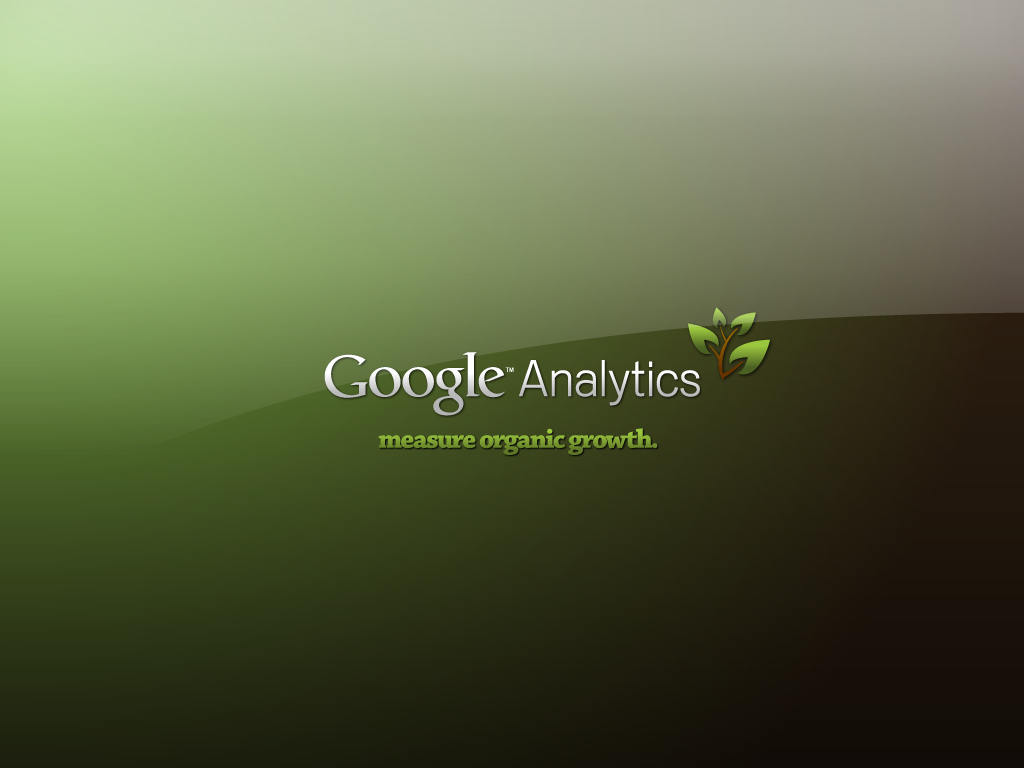 The total number of links gained is sure to grow (a brand new post as of 6/22/2009), but so far there are at roughly 585 pages mentioning the wallpaper.
2) Gmail Stickers
Keyboard shortcuts are one of the many great Gmail features (a few of my favorites: e=archive, l=label, shift + # = delete). Just type shift + ? in Gmail to view all of the many shortcuts available. There are actually so many shortcuts it can be daunting for the average user, but the SEO's at Google spotted an opportunity to get links: Gmail Keyboard Stickers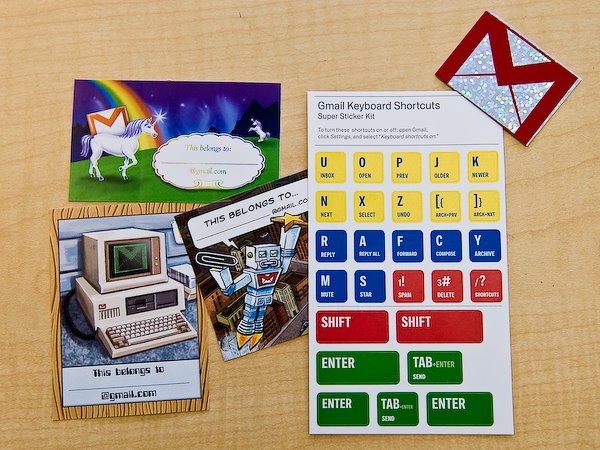 This link incentive campaign was a huge hit and generated over 110,000 links. Some link campaigns can be more costly than others and giving away free stickers is something that can add up quickly, but I guarantee that Google profited tremendously on this one if you count the amount of free PR given to Gmail.
1) The Google Reader Ninja
Leave it to Google to have fun and build links (lots of links) at the same time. More than just a developer having fun, this well thought out SEO campaign generated over 300,000 links and additional PR mentions on sites such as lifehacker.com. Sign into your Google reader account and type the well know Konami code sequence: up, up, down, down, left, right, left, right, b, a and out pops the ninja.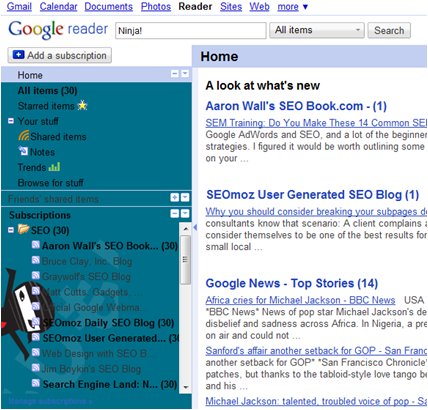 Google pushed this one so it would become viral. They leaked the code at a web conference to certain bloggers and it spread like wildfire. One of the main reasons it spread so fast was because it was an inside secret. The 'insider secret effect' is a great way to become viral because it gives people a knee jerk reaction to spread the word. If they had just published a blog post on the code, it would not have spread on the same scale.
Google's link strategies ideas have similar themes: give stuff away for free, be creative and have fun at the same time. Businesses invest a lot of money in PR, pay-per-click, and other offline marketing strategies, but resist giving away a something as inexpensive as an iPhone because they can't see what Google sees. Furthermore, (IMO) many businesses try to be too professional and end up really being dry and boring. Remember that although you are a professional business, it's people you are talking to and I don't know one person that does not like to have fun.
Written by
James
on June 29, 2009