12 Tools to Take Your Social to the Next Level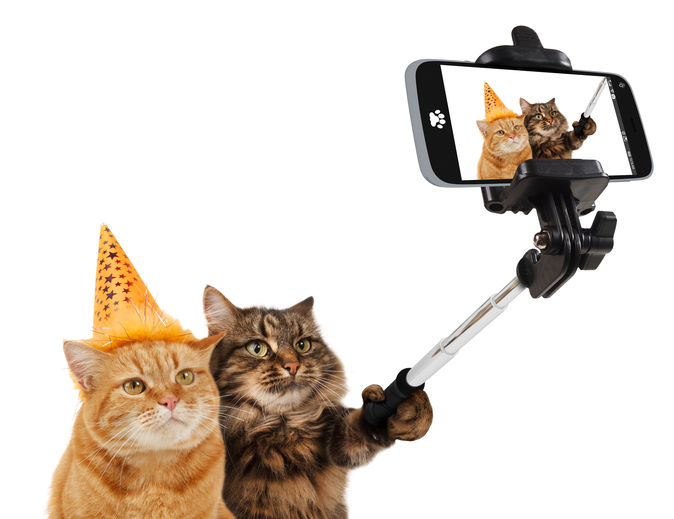 Social media is all about the new and now. Wendy's and Moon Pie flirt in real time. Pittsburgh Penguins do battle with actual penguins. And Old Spice picks fights with just about everybody.
That's right, no matter how carefully you plan your editorial calendars, #socialhappens. At one point or another, every company needs to promote an impromptu event, respond to a news story or launch an instant media campaign.
In an ideal world we'd have days — even weeks — to plan and execute the perfect post. But social doesn't have time for that. To be at the top of your game, you need to act fast and follow the trends.
So how do you crank out amazing creative in a matter of minutes? Very carefully. And with the help of some amazing tools that make each post look like hours of effort.
Millions of messages sprint through social media every day, but the standouts strike that perfect balance between being timely and being brilliant. That's why we're highlighting 12 must-have social tools to take your content, visuals and analytics to the next level. Stay agile my friends.
Design in No Time
Canva is an incredibly useful tool when you need high-quality photos and professional fonts for free. Have an upcoming event that needs promotion on multiple channels? You can design anything from a brochure to a Facebook cover photo. Each template is already cropped and sized for every channel under the sun. They're also easy to export and share with no watermark — making it look like you've spent hours on posts that took 20 minutes or less.
Cost: Free
Free Trial: N/A

VSCO is a photo editor that makes your pictures stand out. Soon, followers will be flocking to your content. Customize a look that works for your brand using VSCO's seemingly endless filters and aesthetic tools. You can also download the VSCO app on your phone to easily edit photos on the go — elevating your Instagram anytime you want.
Cost: Free
Free Trial: N/A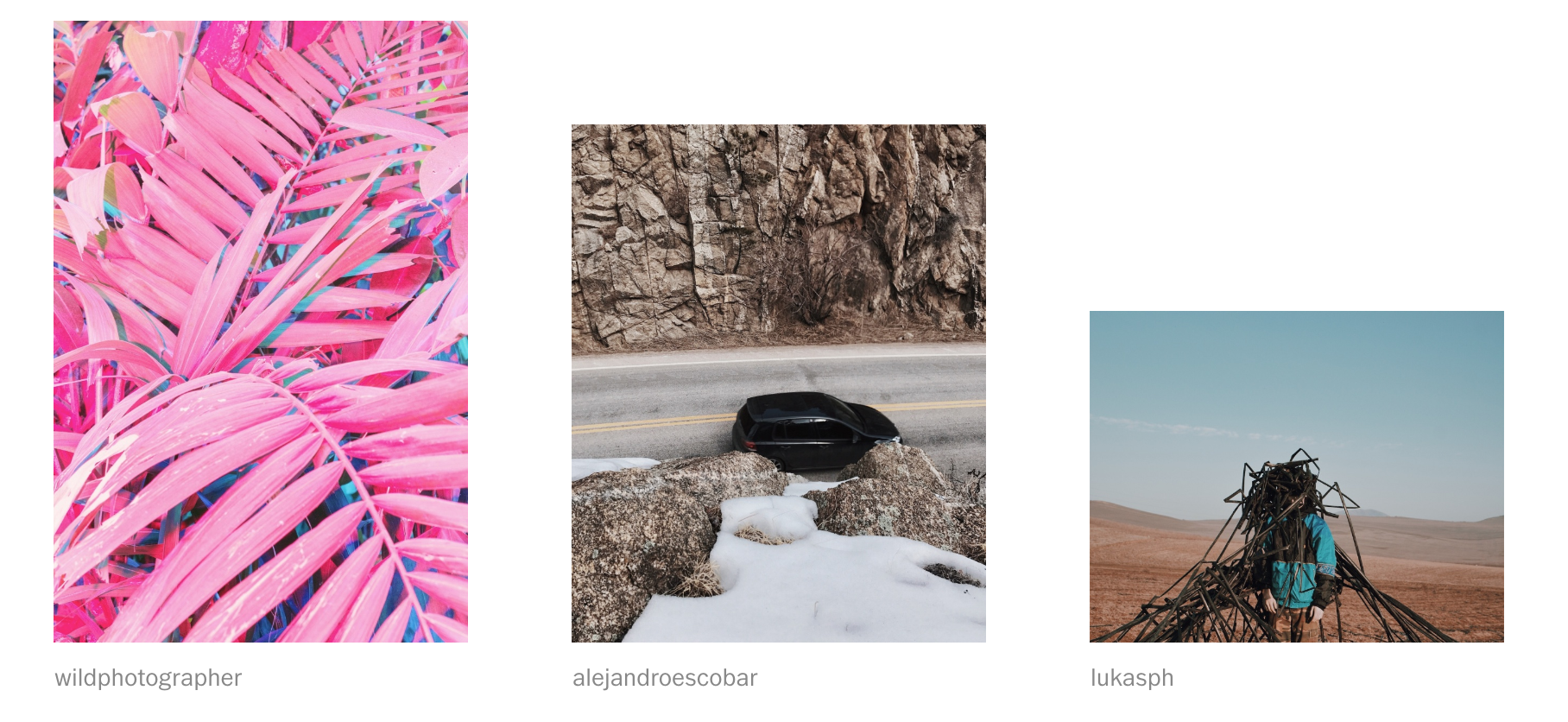 WordSwag adds text overlays in almost 50 different fonts to existing photos or free stock photos from pixabay. This user-friendly app allows you to crop photos of many different sizes, from Instagram stories to Pinterest infographics. After editing the text, save your photo and share directly to your audience on Instagram, Twitter, Pinterest or Facebook.
Cost: $4.99
Free Trial: N/A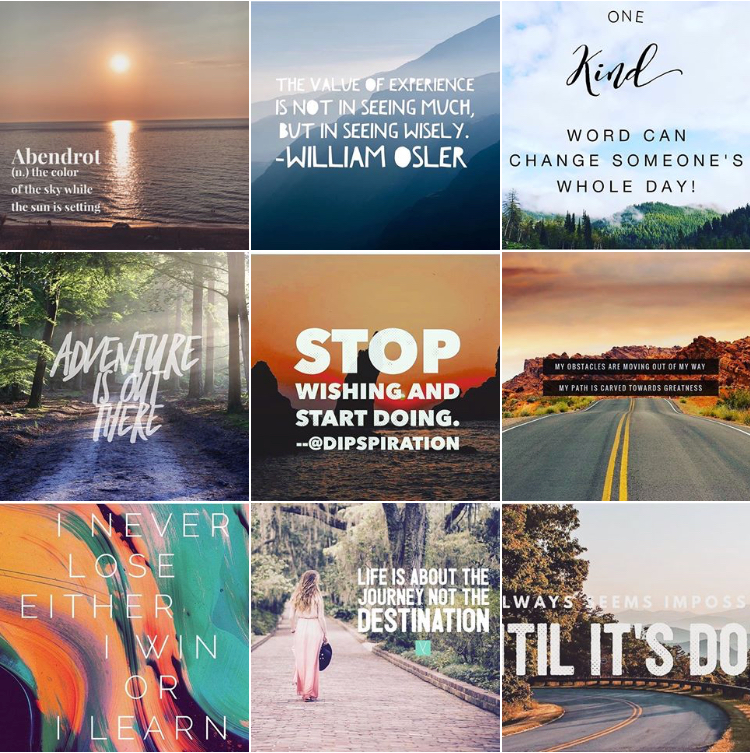 A Type-A Dream Come True
If your client is active on most social channels, content calendars are the best way to get organized and ensure that you're posting consistent, optimized content for each platform. A scheduler like Planoly for Instagram allows you to schedule or draft posts and actually view what your profile feed will look like before each one goes live. You'll receive posting notifications based on the time you've scheduled. You can search hashtags to save photos to your drafts or "Add to Grid" to preview them in your feed. Planoly also offers analytics and shoppable feeds by upgrading.
Cost: Free for one user, limits uploads to photos only
Free Trial: Plan for free, add on pricing here

Bypass the fluff and focus on your story with UNUM. More than anything, this tool helps you plan the aesthetics of your Instagram. With a minimalistic, intuitive design, UNUM's platform allows you to import, edit, rearrange and caption your entire feed. The app can also be synced with multiple accounts, with capabilities to schedule or live-share every post. It may lack robust analytics features, but for beginners and visual-based businesses, UNUM has everything you need and provides top posts and hashtag recommendations.
Cost: Free, Elite Plan $6.99 per month
Free Trial: N/A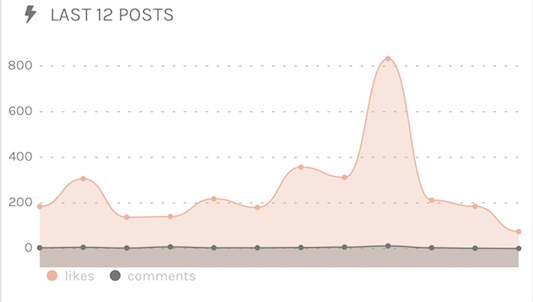 Plann is the true, all-in-one Instagram planning, scheduling and analytics app. Drag and drop your media, visually plan your Insta grid, apply filters, edit text overlays and even track the brand styles of your competitors. On top of all that, the premium version of Plann lets you schedule out Instagram stories, review your performance analytics and repost User Generated Content (UGC).
Cost: Free for one account
Free Trial: Yes, premium payment plans here.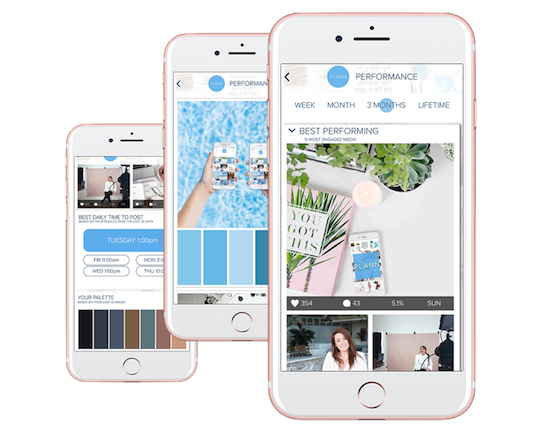 Staying #Relevant
Hashtags made a comeback in 2017 and they'll continue to grow this year, especially with the new Instagram Explore page update. The website Hashtagify shows the popularity and trend status of a searched hashtag. This feature ensures that you are optimizing the best hashtags to increase engagement and content visibility for the right users.
Cost: $19 per month for all features
Free Trial: First 7 days free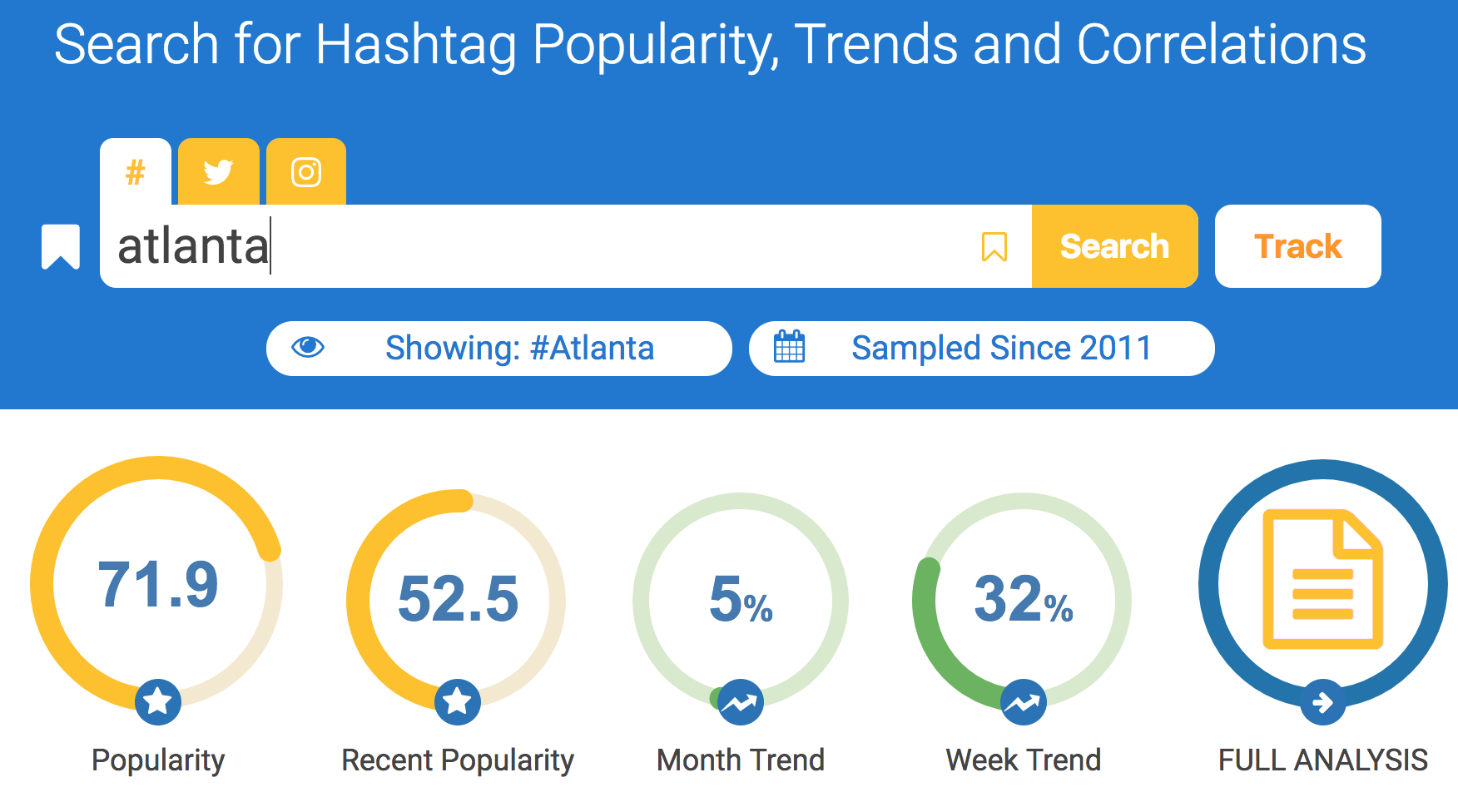 Industry trends are changing almost daily. Feedly makes it easy to stay on top of everything — all in one place — letting you follow news and other sources of interest and filtering it all by relevancy and date. You can use Feedly on your phone or desktop, customize feeds and boards by topic and pin articles to save for later. For example, Feed: Marketing, Board: Social Media, Branding.
Cost: Free for 3 feeds and 100 sources
Free Trial: N/A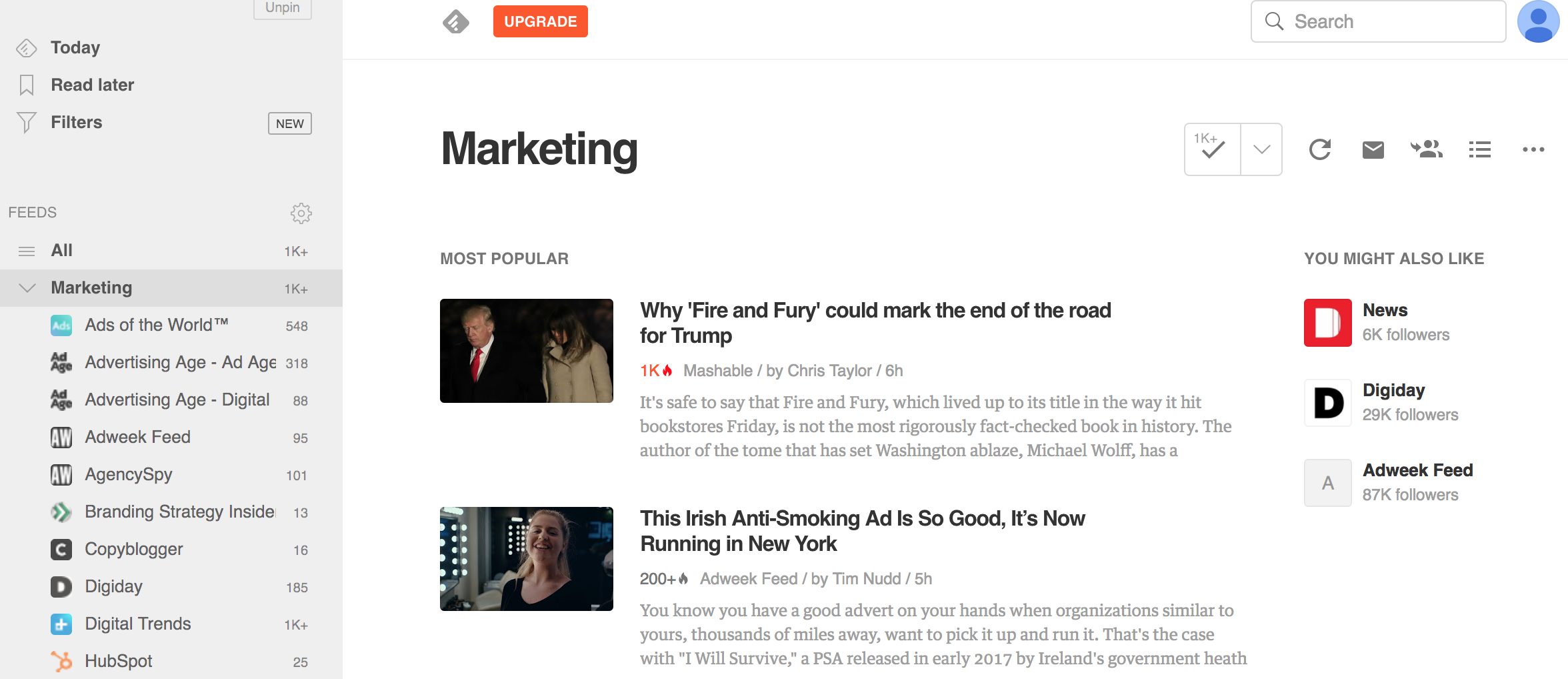 What are people saying about your brand? Crimson Hexagon is a social listening tool that helps you analyze sentiment, post volume, top authors, top engaged URLs and more. You can also dig into the demographics and the location of each mention. Curious how you are doing compared to others in your industry? Explore the Share of Voice feature to see the quality and quantity of your brand's mentions.
Cost: Contact salesrequest@crimsonhexagon.com for a quote
Free Trial: N/A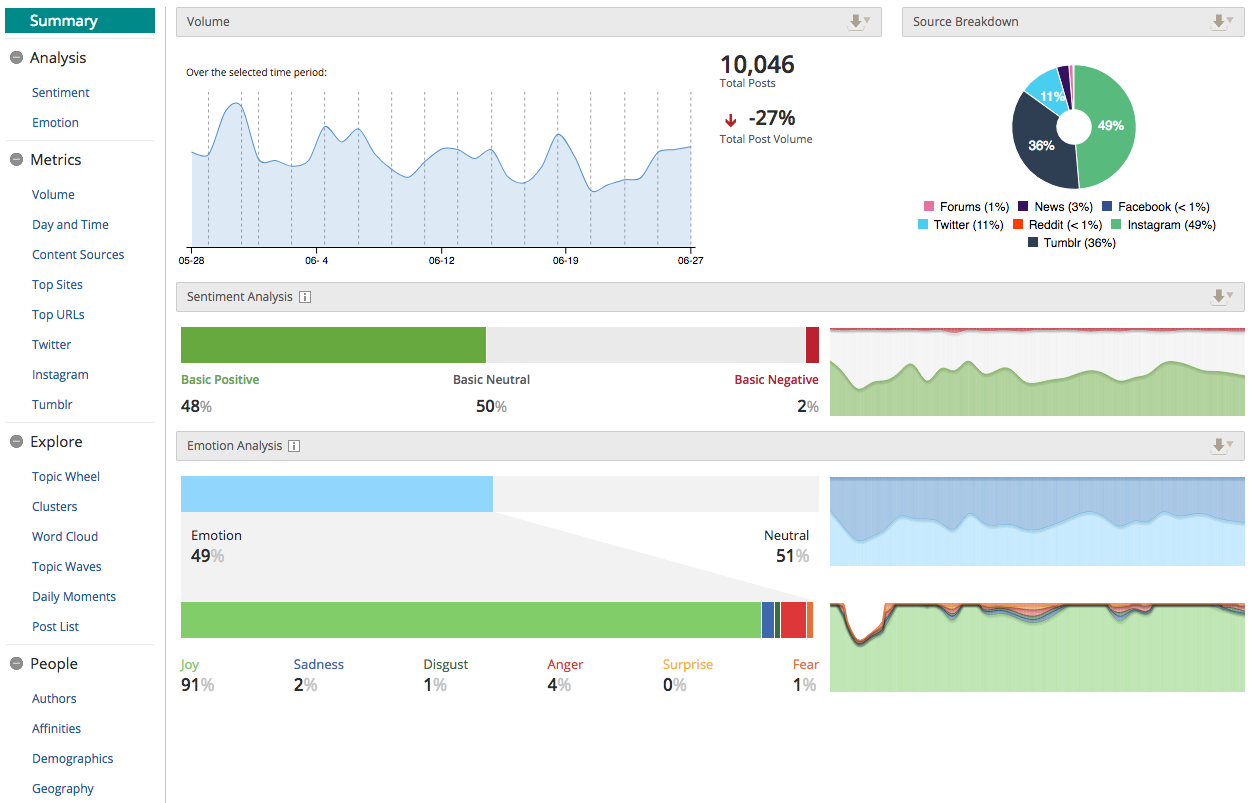 Data for Days
You've developed strategies, campaigns and content for your clients. Now you need to measure their performance. For a robust reporting tool, Sprout Social has analytics for all channels, including a tag report, trends report and engagement report, depending on the needs of your clients. With Sprout, you can see how your account has grown since the previous reporting period, and analyze top performing posts, demographics and engagements. Sprout is not only great for reporting, it's also an excellent resource for community management, publishing and social listening.
Cost: $99 - $249 per month
Free Trial: 30-day free trial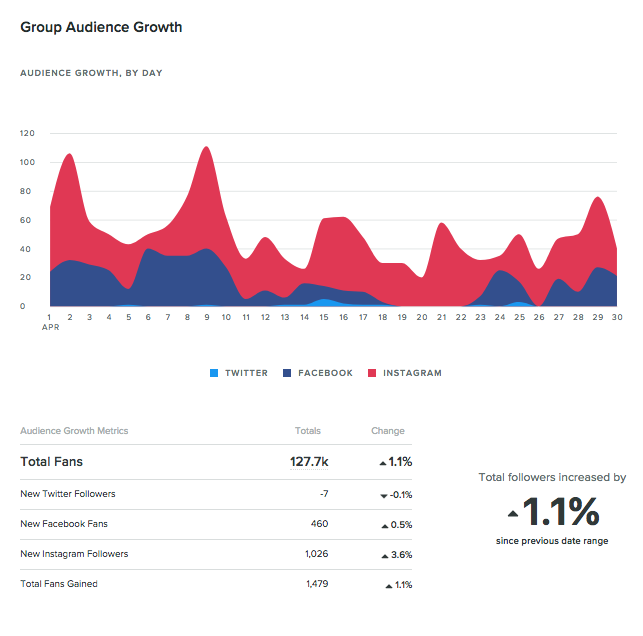 Command can help you grow your Instagram account by highlighting insightful analytics, identifying your strengths and pinpointing areas of improvement. With follower growth, hashtag recommendations and analytics about the best times to post, Command offers graphs and insights that will take your reporting to the next level.
Cost: Free, Pro features $9.99 per month (Post report, export, historic stat data, hashtag report)
Free Trial: 1 month free trial with Pro features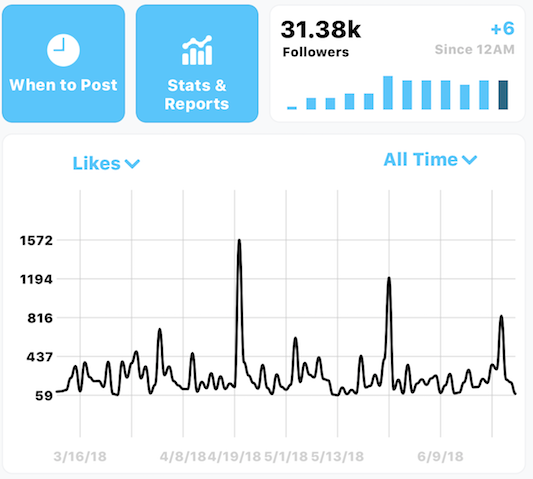 How are you measuring up against competitors? FanPage Karma shows how your metrics compare to your competitors with insights and info like engagement rates and the average weekly growth on primary social media channels. Are your metrics lower than you'd like? Dig into the analytics and discover how many times competitors are posting per day, popular post times, their ad value, and what users are talking about. There's also an option to export a KPI report, top posts report and compose your own reports for comparing profiles with the benchmarking report.
Cost: $70 - $480 for analytics
Free Trial: First dashboard is free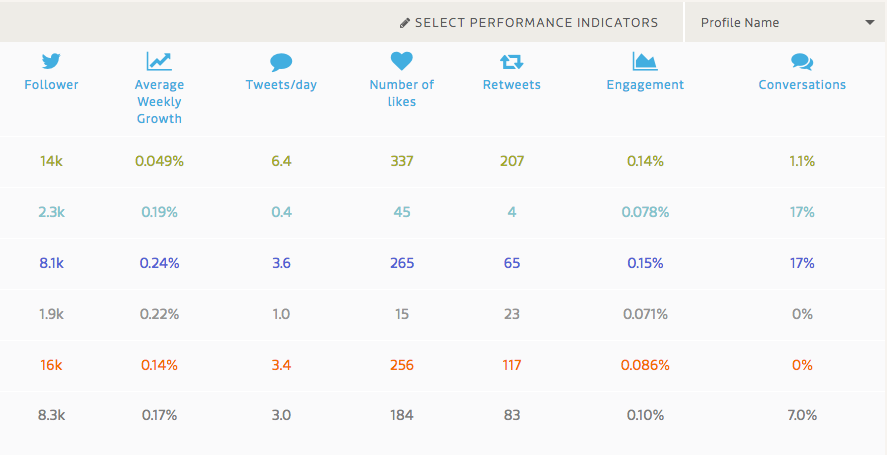 Social media is always changing. That means your strategies and your content must adapt to meet the demands of this ever-evolving, almost instantaneous industry. Let us know if you enjoy these tools, and feel free to share any others that keep you trending!