Elevating customer experience within a realm of complex ecommerce requirements.
Challenge
Create an elegant, best-in-class experience on top of unique proprietary business needs.
Solution
Human-centered ecommerce and usability-testing powered design.
Result
Improved shopping and purchasing experience, from search to checkout.
Solving Complex Customer Experiences
Humanizing ecommerce creates elegant solutions that please customers and integrate with existing infrastructure.
The Challenge
Rooms To Go came to Nebo with a website experience that worked, but not nearly as well as they would have liked. The path to product could be confusing, leaving users struggling to get to the right subset of products. Product landing pages were similarly overwhelming, without enough immediate clarity between products, an issue which carried over to the detail pages where there wasn't sufficient differentiation between different packages. Search was functional, but had a number of unutilized features, and checkout was a multi-screen process that lacked effective methods of upsells and didn't elegantly integrate various payment options.
Solving the Problem
Over the course of the project, our team worked closely with the Rooms to Go team on various sections of the experience. For each, we begin with usability testing and a review of heatmaps and metrics to understand existing user behavior and gather insights on opportunities to improve the experience.
High-fidelity wires and prototyped experiences provided a solid foundation for workshops with internal stakeholders and customers. These were iterated on and evolved into engineering-ready designs.
Results
We provided the user-proven blueprints necessary for the Rooms to Go team to overhaul their website in multiple key areas, focused on improving the customer experience while both integrating new business logic and factoring in some unique operational requirements.
Creating Package Clarity
We worked with the Rooms to Go team to better understand solutions to their customers problem of identifying the differences between various packaged offerings without having to shop between tabs.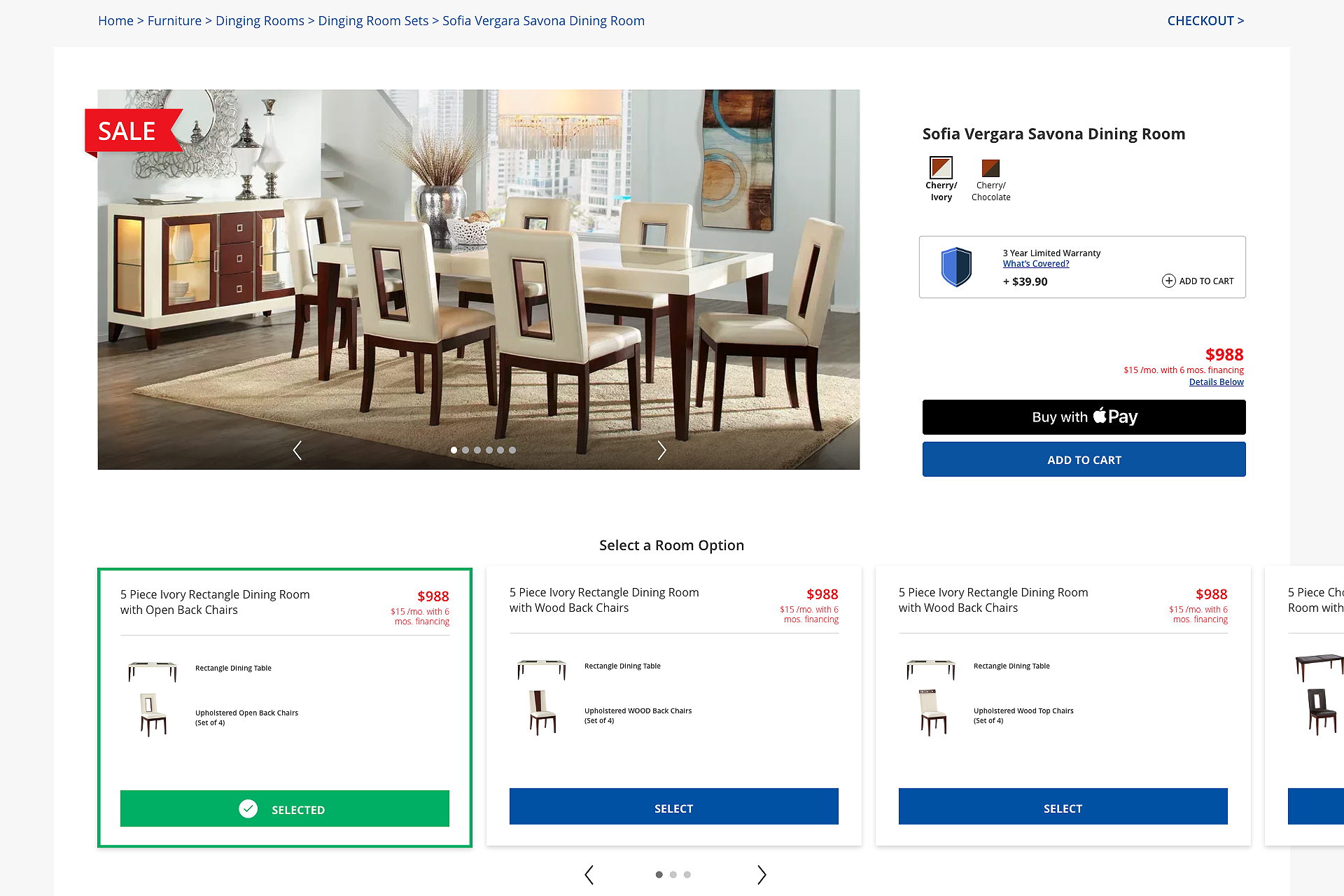 Streamlining Checkout While Expanding Functionality
Our work simplified the fundamentals of the checkout process, clarified complex items (such as delivery scheduling), and extended functionality to include useful upsell opportunities such as warranties and product add-ons.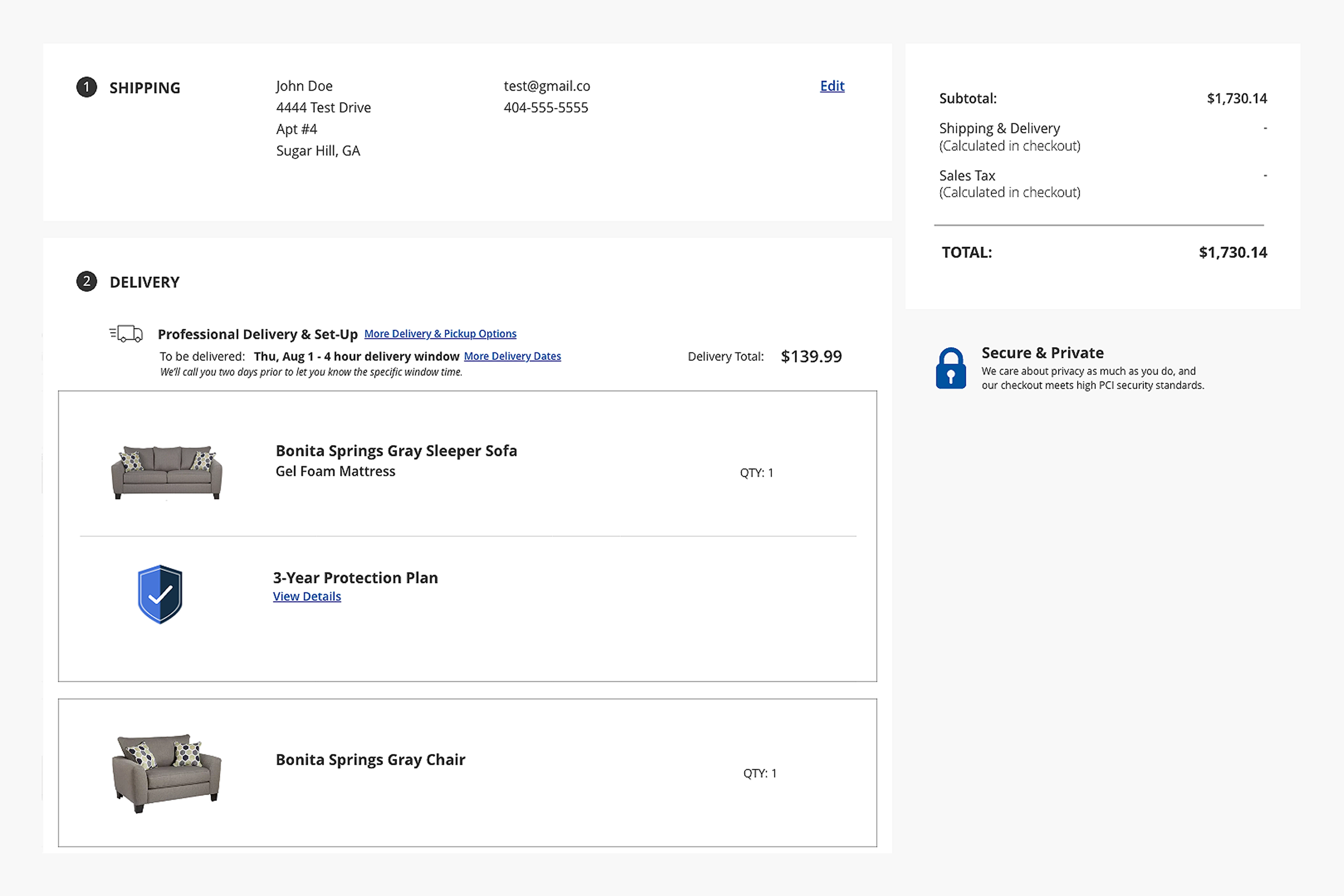 Improving Search Functionality
By extending the featureset of Algolia more closely into the experience, we created a better opportunity for users to "shop within search", giving them easier access to the products they were looking for with fewer screens and more intuitive interactions.