Promoting a Fresh Take on Local News
Challenge
Create awareness for a newly-launched news streaming app.
Solution
Develop a cross-channel strategy with unique creative to drive app installs.
Result
Increases in install volume and average monthly minutes watched.
Driving App Downloads with Creative Digital Advertising
Local Now is a news streaming app offering unique, localized coverage.
BRAND & AUDIENCE INSIGHTS
Local Now, a subsidiary of The Weather Group, was launched in 2016 as a digital alternative to local news. Local Now features more light-hearted stories, rather than traditional content featuring crime and violence. The app is available on most major OTT platforms and services, as well as iOS and Android, and was made 100% free to stream after an update in 2018.
Their historical audience was primarily male and skewed older, mainly due to Local Now's relationship with The Weather Channel. However, their content was more engaging for working women in urban/suburban areas, and this demographic became Local Now's new target audience.
Local Now needed a partner to help them develop an innovative digital advertising strategy and compelling creative to drive installs and engage users.
SOLVING THE PROBLEM
Nebo took a cross-channel approach to strategy development and created unique audience profiles that were leveraged across platforms. Design was localized for specific geographic markets, and ad copy was catered to each individual audience profile to create a cohesive, personalized story for each user.
We created content for each advertising channel, including Google Ads, Facebook, Instagram, Roku, Amazon Fire, Apple News, and Sling TV. We created both static and video creative, and took advantage of each platform's specific offerings to achieve maximum viewability.
We also leveraged Local Now's relationship with The Weather Channel to promote the app's live severe weather coverage. Nebo developed creative for a variety of severe weather events, including hurricanes and winter storms, that could be launched at a moment's notice.
RESULTS
Nebo's efforts resulted in significant increases in install volume and minutes watched.
Key results include:
Install volume during Nebo's first 6 months increased 43% compared to the previous 6-month period.

Minutes watched increased an average of 20% each month from September - December
Nebo developed video creative that reached across channels and echoed Local Now's unique voice.
Nebo created paid social carousel ads highlighting Local Now's major content categories.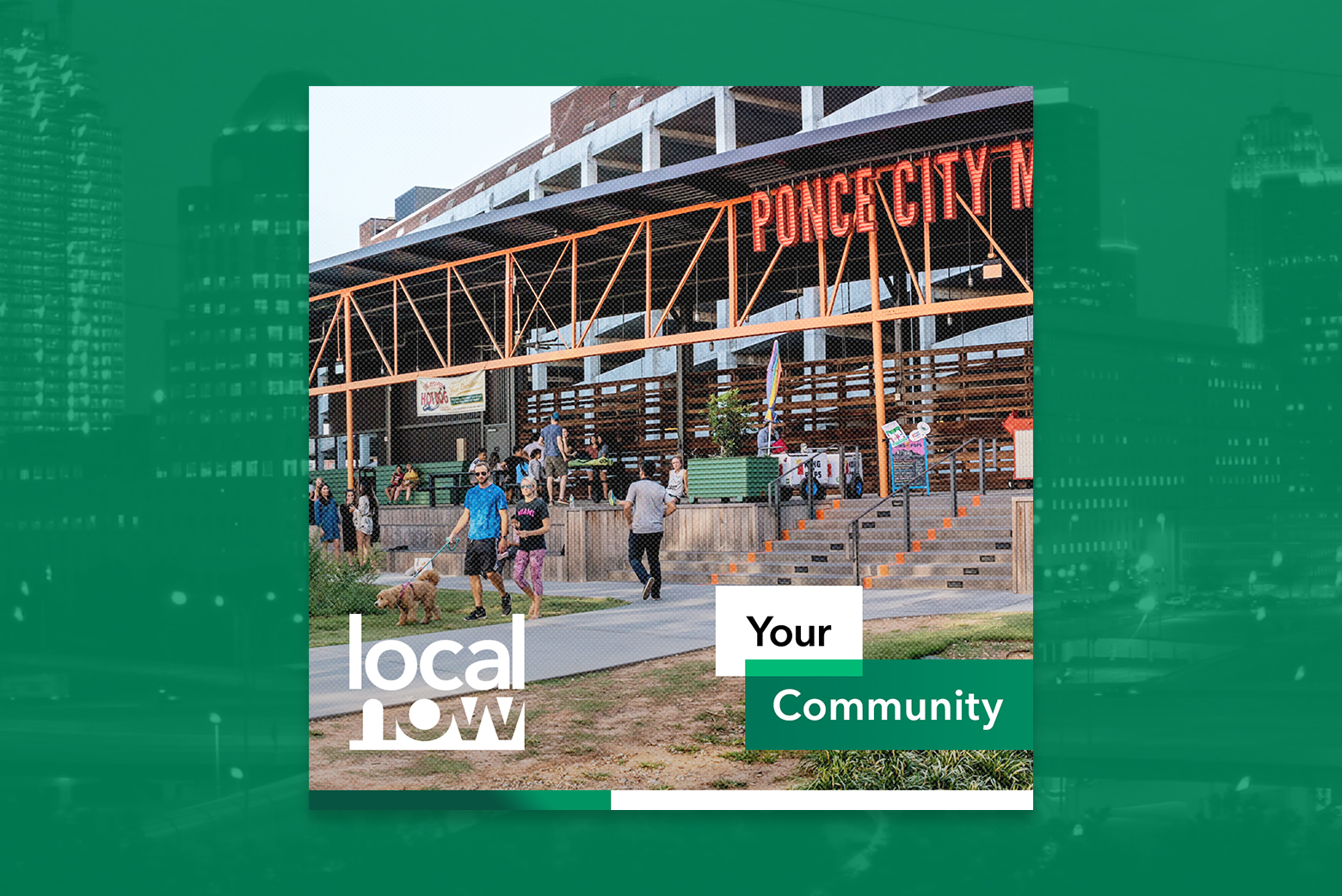 Awareness and retargeting creative acquired and engaged Roku users.