Increasing Buzz About GT's MBA
Challenge
Spread the word about GT's world-class MBA programs to people who are just beginning to consider this degree.
Solution
Developed a comprehensive pay-per-click, display ad and retargeting strategy to connect with prospective students.
Result
Not only did enrollments increase, but they increased in record time.
Driving Demand from Business Leaders
The Georgia Institute of Technology is a world-renowned research university attracting some of the brightest students, researchers, professors, and leaders in advanced science and technology. Our campaigns aimed to put their quality traditional and executive MBA programs in the spotlight.
Brand & Audience Insights
In addition to Georgia Tech benefiting from its world-renowned brand, the university also saw demand for both traditional and executive MBAs from its alumni, people in technical fields who wanted additional managerial skills, and seasoned executives who wanted to broaden their practical experience with more academic theory and principles. Nebo noted that Georgia Tech already had a network of prospects familiar with and loyal to the Georgia Tech brand, so it was just a matter of reaching them.
Driving Search Marketing Results
Nebo developed geotargeted pay-per-click campaigns for the Evening and Executive MBA programs. In addition to keyword-focused search campaigns, Nebo designed display ads which were targeted to sites that Georgia Tech's prospective audience visited. Because many prospective students are just in research mode, remarketing ads were designed and implemented to target people who had explored Georgia Tech's MBA offerings without signing up for an information session. Nebo also used Facebook and LinkedIn to target Georgia Tech alumni and people with specific job titles who tend to benefit from their programs.
As a result of Nebo's efforts:
Conversion rate for information session sign-ups increased
Six Sigma course openings were filled in record time
Over 1/3 of conversions were achieved from display campaign visitors – people who were not actively looking for an MBA program
Ranking Near The Top
Robust search campaigns ensured visibility and awareness for in-market students researching their options for MBA and positioned Scheller as a top-ranked program that helps students get ahead in the modern world.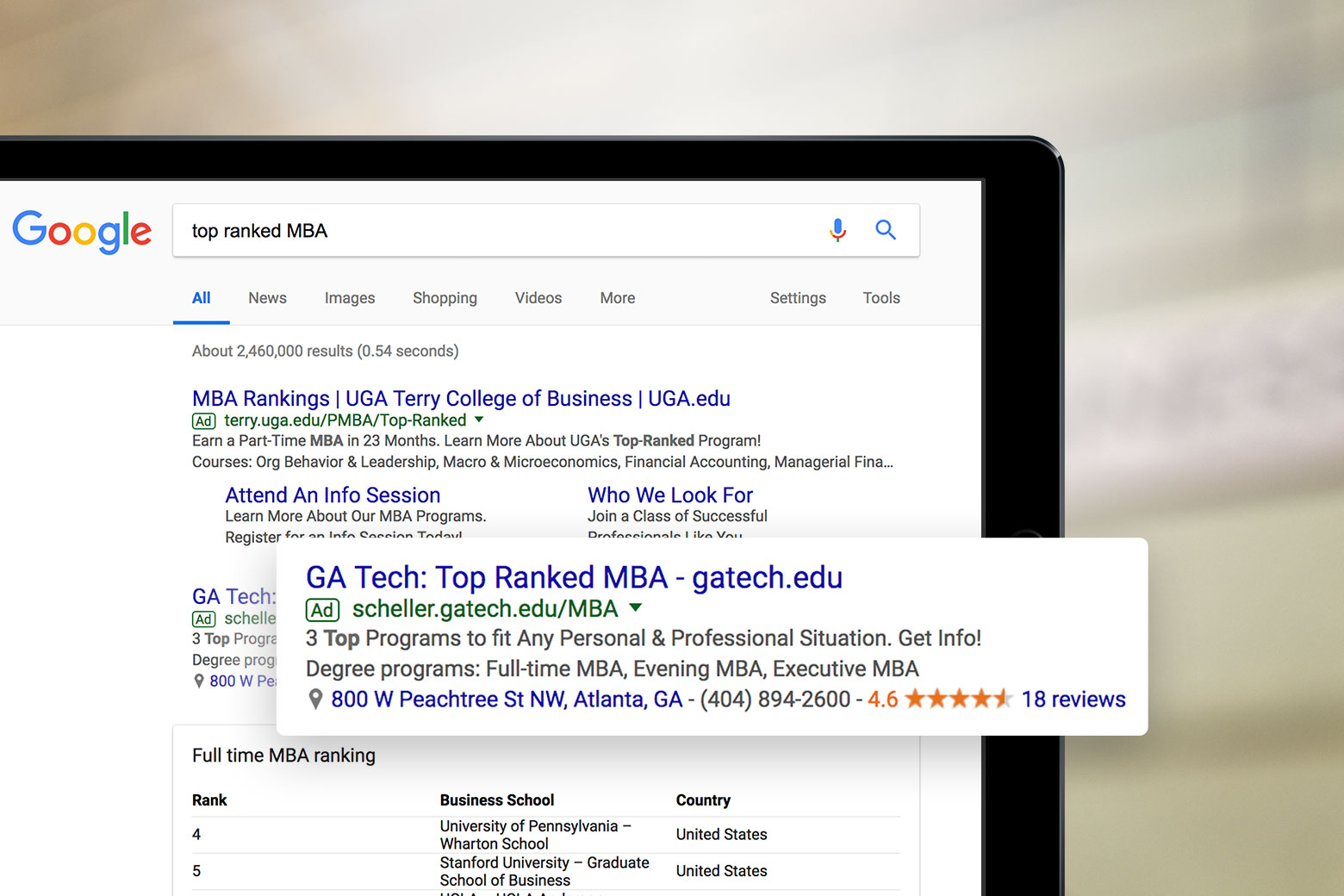 Capturing Attention
Custom landing pages were created to showcase the value of an MBA in the modern world, encouraging users to sign up for informational sessions and entering the funnel.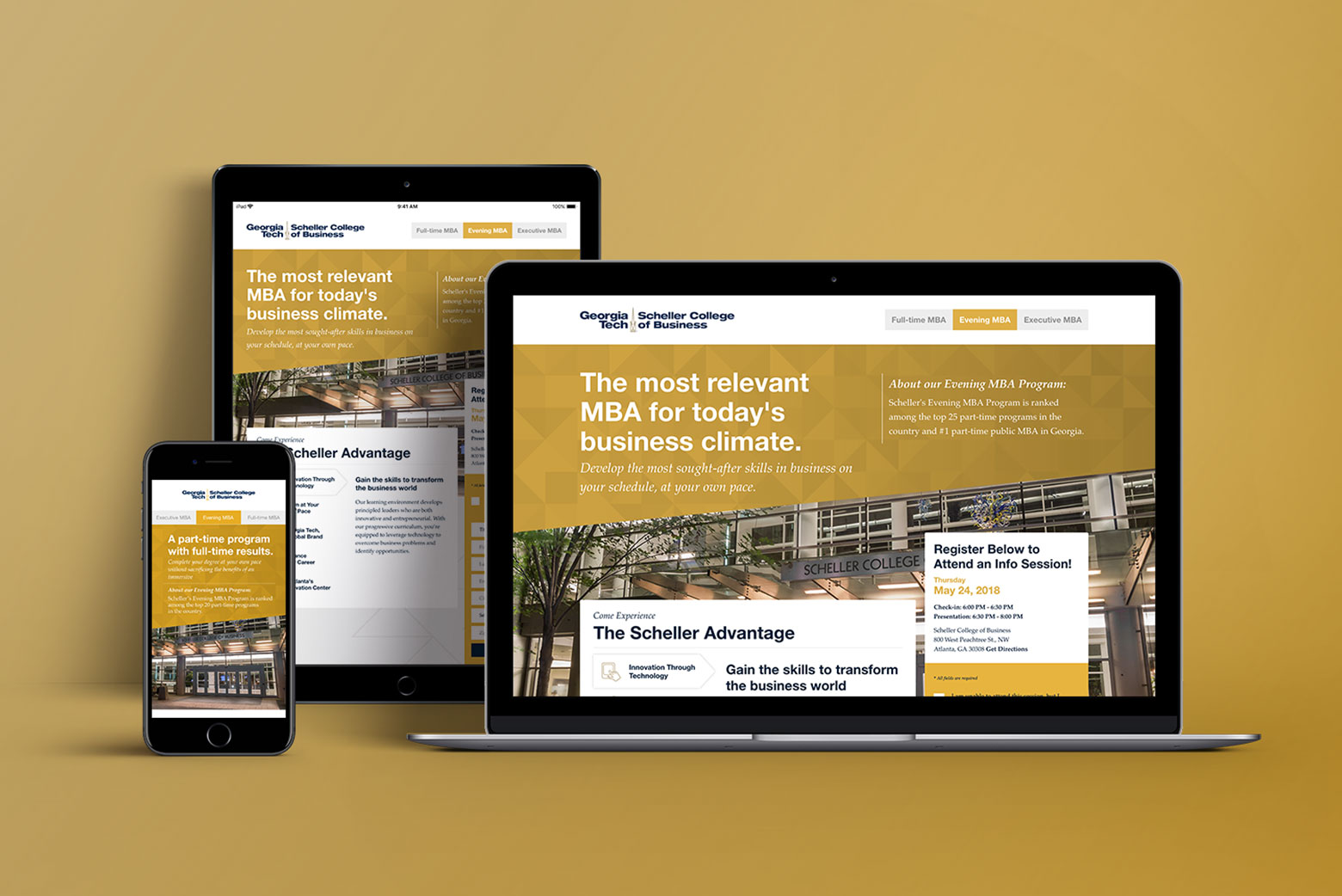 Staying Top of Mind
Display and retargeting ads reached our prospects and helped capture lower-funnel demand as our audience researched which MBA was best for them.