Making Social Shine in the Cloud
Challenge
Help an expanding global company build a social presence and cohesive brand voice.
Solution
Define a consistent global strategy that highlights all aspects of what Ensono offers.
Result
Positioned Ensono as a thought leader and part of the industry conversation on social, moving users in the funnel from Unaware to Aware.
Creating a strategic global presence on social media.
The Challenge
With more than 2,000 employees globally, Ensono delivers complete Hybrid IT solutions, from mainframe to cloud. When Nebo first began working with Ensono, there were several challenges:
Multiple local and global social channels with inconsistent goals and brand voices.
An advocacy program that lacked a clear strategy, but eager associates who wanted to participate and be recognized.
Numerous events, partnerships and announcements throughout the year that needed a social presence.
Solving the Problem
Having a consistent brand voice across all marketing platforms is critical. We began our work with Ensono by establishing this voice and consolidating all social channels into one global account presence. This streamlined social management and ensured a consistent global approach that also spoke to local initiatives in the company.
Once we established the unified brand voice, we rebuilt their social strategy and employee advocacy strategy, mapping messaging tone, audience, content themes and goals for the programs. Based on account retainer size, we knew we would need to reduce the posting frequency per channel compared to Ensono's past efforts. That meant we would need to be selective and strategic with the content mix we post.
We developed social campaign themes which would establish Ensono as a thought leader and provide valuable content to the tech industry as a whole. Campaign examples included sharing content relating to the inequalities of #WomenInTech; featuring executive blog content and think pieces on industry trends and insights; promoting Ensono-run global data studies, and creating a comprehensive employee advocacy program to expand Ensono's social reach to new audiences.

Using minimal budget, key content pieces were promoted on LinkedIn, driving traffic to the Ensono website. By driving users to the website, our paid media team was then able to utilize retargeting campaigns to nurture these individuals through their buyer journey.
Results
Our goal was to provide quality content that resonated with Ensono's key audiences, resulting in increased engagement and followers. Despite a decrease in posting frequency, our approach paid off. Within one year our work drove a +151% increase in social engagements and +203% increase in followers on LinkedIn. Ultimately, our combined efforts moved users from unaware to aware, filling the top of the marketing funnel and proving B2B value of social.
Nebo worked with international teams to highlight news, thought leadership, events, and company culture from all Ensono locations.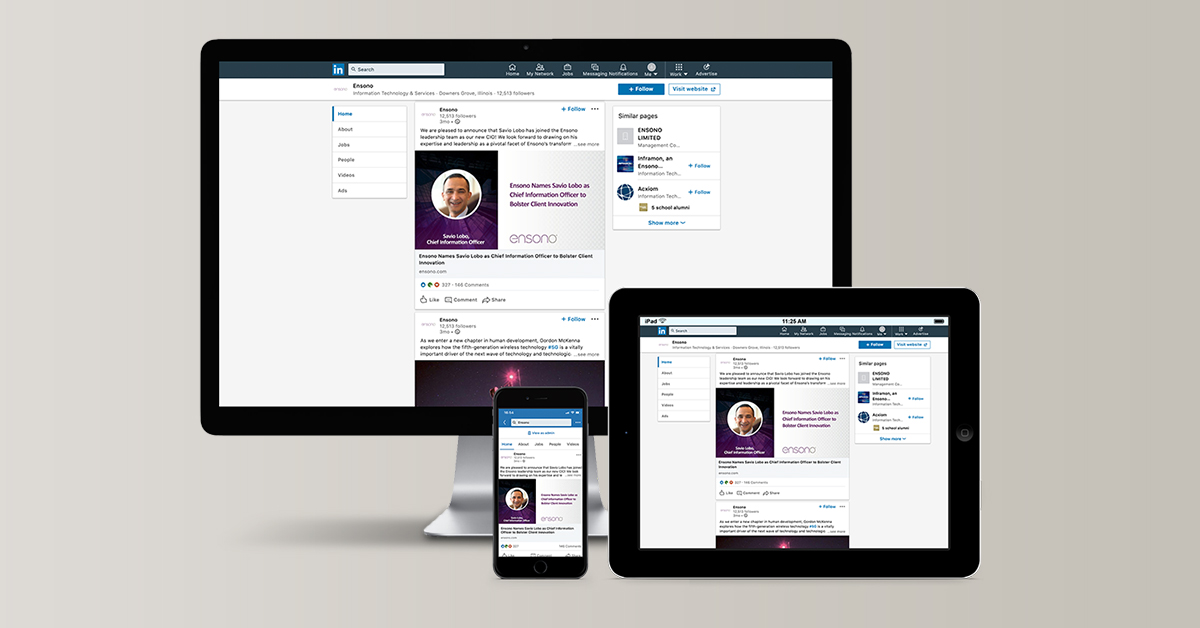 Implementing the new social strategy positioned Ensono as a thought leader and part of the industry conversation on social, moving users from Unaware to Aware.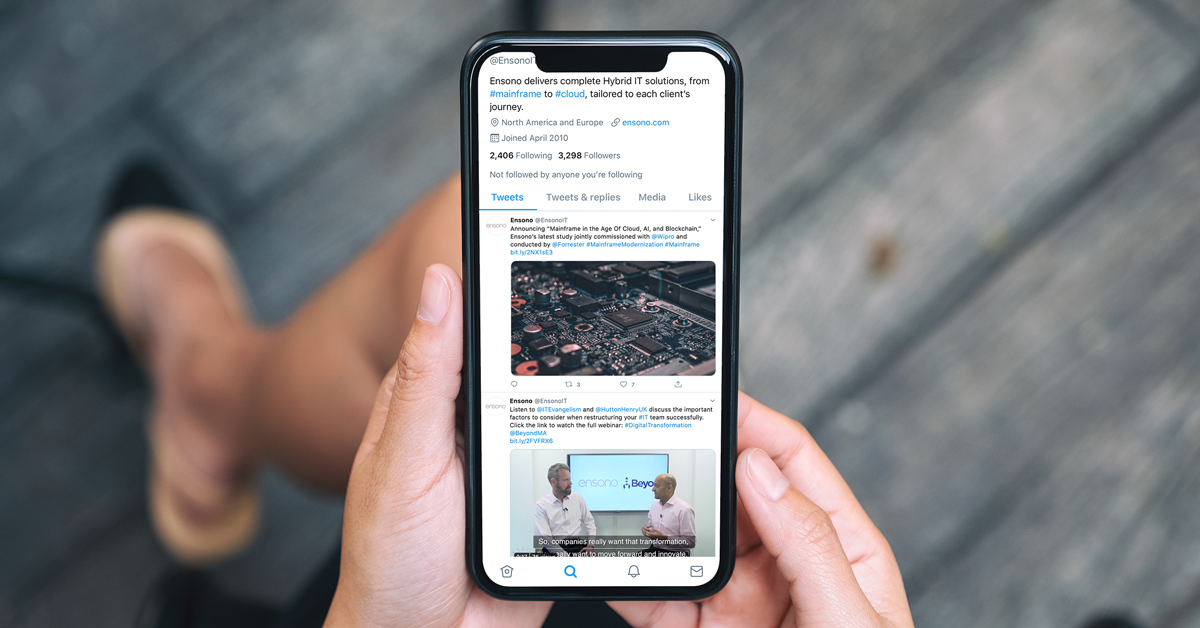 Nebo developed and managed an employee advocacy program to expand Ensono's social organic reach to new audiences. With over 250 associates, reach from advocacy content has contributed to a +32% boost in Ensono's reach over the course of one year, driving a 79% increase in social reach and 9x more clicks.