Feed-Friendly Critters and the Impact of Strategic Social
Challenge
Convert prospects to loyal customers by producing engaging content which drives traffic to the website
Solution
Publish consistent and creative original content while optimizing our boosted campaigns' targeting and strategy
Result
More than quintupled Arrow's website visits from social year over year and grew following despite a decrease in budget
Driving Web Traffic with Strategic Social
Arrow Exterminators is the sixth largest pest control company in the U.S. and provides pest control and protection services to customers in an environmentally responsible manner. This family-owned business is home to four main brands: Arrow Exterminators, Hughes Exterminators, Nader's Pest Raiders and Stark Exterminators. Arrow hired Nebo to create a strategic social approach in order to grow brand awareness and drive customers to their website.
The Challenge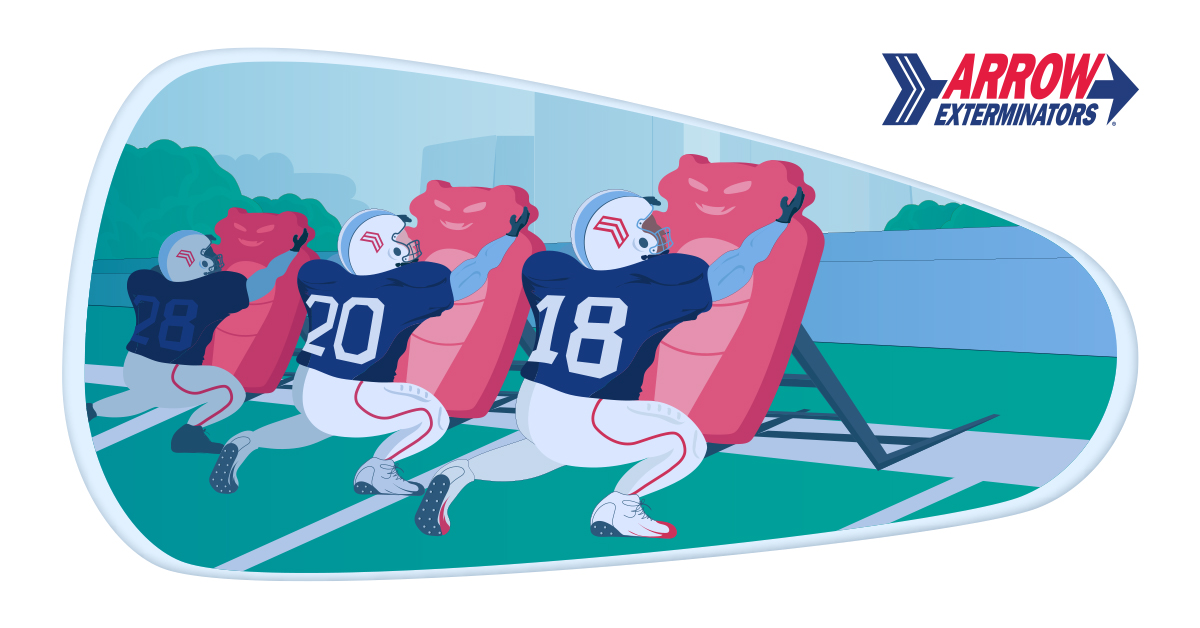 Pest control content is not exactly what people hope to see on their feeds. An uninvited glimpse of a cockroach or a spider would send shivers down anyone's spine. However, it was our job to turn unwanted pests and critters into engagement and click-worthy social content. We were tasked with making our content family-friendly, informative, and something to smile about. This would involve savvy copywriting, design, and strong targeting for promoted content.
The goal of our social strategy wasn't to simply gain followers or engagements. It needed to align with the business goal of converting prospects to loyal customers. That meant driving traffic to the Arrow brands' websites through their social channels. We needed to get people's eyes on the services they offer, the expertise they bring, and their values as a company. Our team needed to create enough original and clickable content to get people there.
Solving the Problem
We started off by curating a content mix including Arrow's services, careers, blogs, and bug-related third party articles, which was thoughtfully executed in every monthly editorial calendar. We also worked closely with our content team to produce two blogs per month. These highlighted fun facts about bugs, listicle critter content, and tips to avoid unwanted pests. Our design team helped to create original designs animating pests into funny characters to share on the blog and in infographics. Due to the strong performance of our original content throughout the year, we refined our editorial calendar to include half as many posts by cutting out the third party content and focusing on our original content.
Alongside our organic social strategy, we created a strong promoted social strategy. We audited the audiences in our existing promoted campaigns, thus improving the targeting. By basing our audiences off of lookalike websites and blog visitors, we created traffic campaigns and multiple ad sets for all four brands. We promoted the two monthly blogs with the objective of driving landing page views to encourage people to explore Arrow's website and services. By improving targeting and using original content, we were able to use a minimal budget efficiently and effectively.
Results
Our holistic social approach, strategy, and execution proved successful. Although promoted social spend and the volume of posts published decreased, our number of site visitors from social skyrocketed. Through promoted Facebook campaigns alone, social increased landing page views by +573% year over year. By honing in on traffic from social, we expanded the number of new users by +674% year over year and total sessions on the Arrow website by 558% year over year.
Our goal was to entertain, engage, and, most importantly, support Arrow's business goals. In the end, we succeeded in getting existing customers and many new prospects to their site while giving them the content they wanted to see.
Reaching the Right Audience
We formed a strategy to reach the right new and existing customers by promoting social posts. These promoted posts brought significantly more viewers to Arrow's website.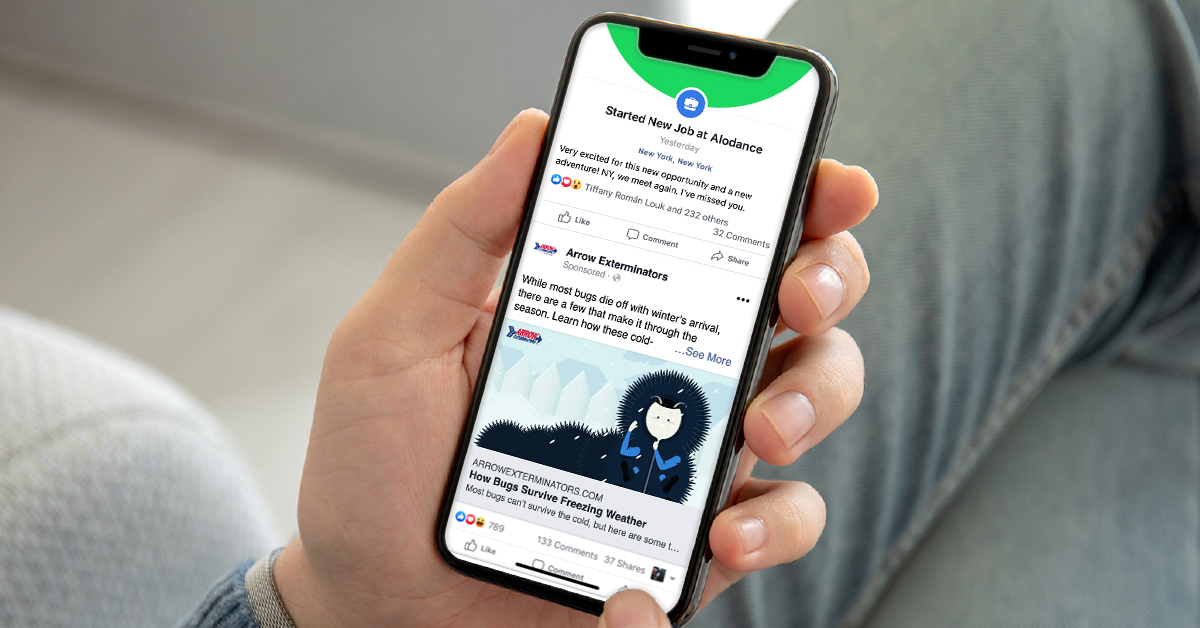 Creating Feed-Friendly Critters
Let's face it. Rats, spiders, and all pests alike are not welcomed subjects to most people's social feeds. In order to avoid the yuck factor, we created fun illustrations that made the topic of pest control more approachable.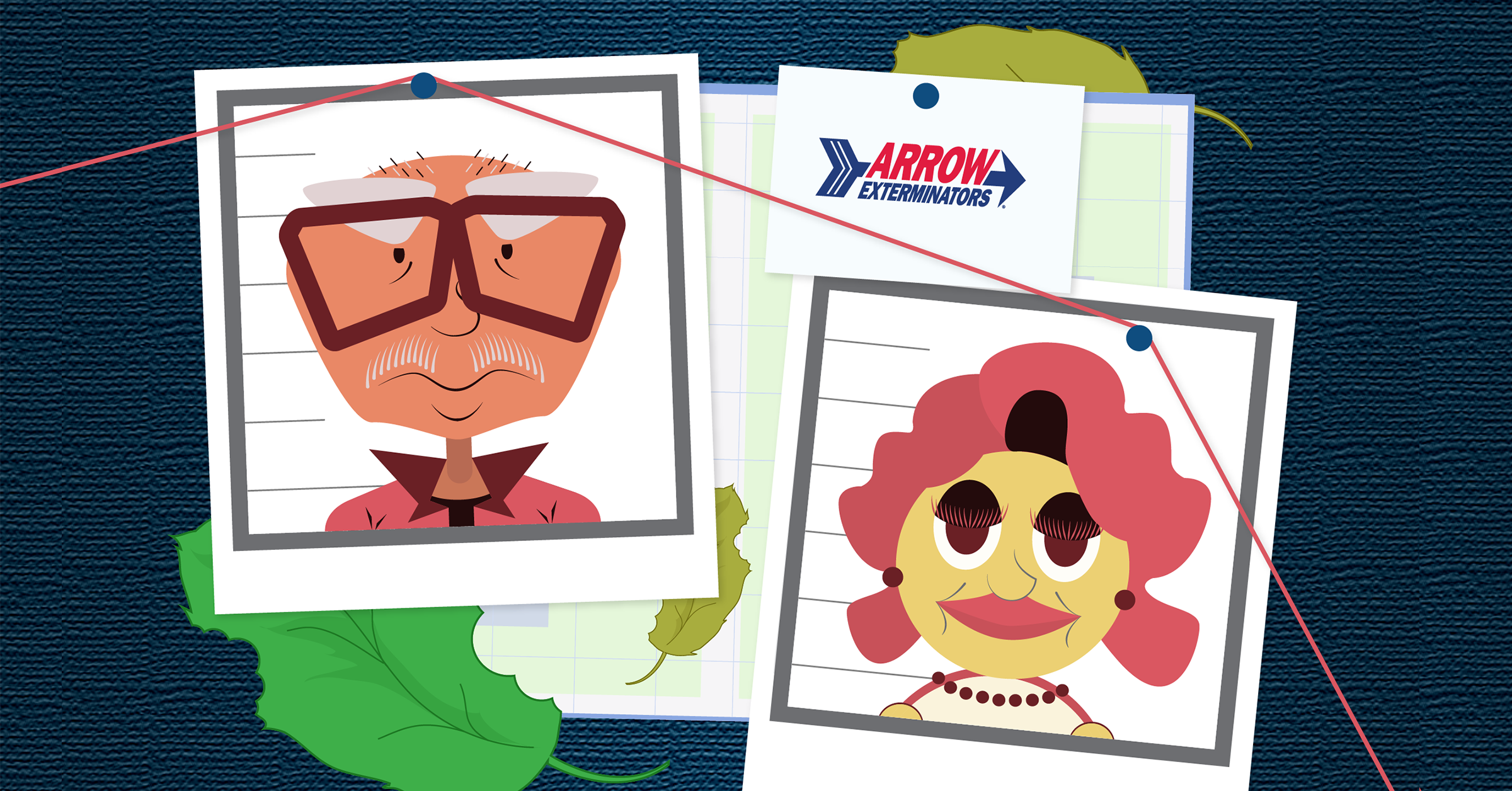 Stories from the Experts
Original and engaging blog content entertained Arrow's social followers and helped keep customers informed.