International Women's Day: To The Women Who Inspire Us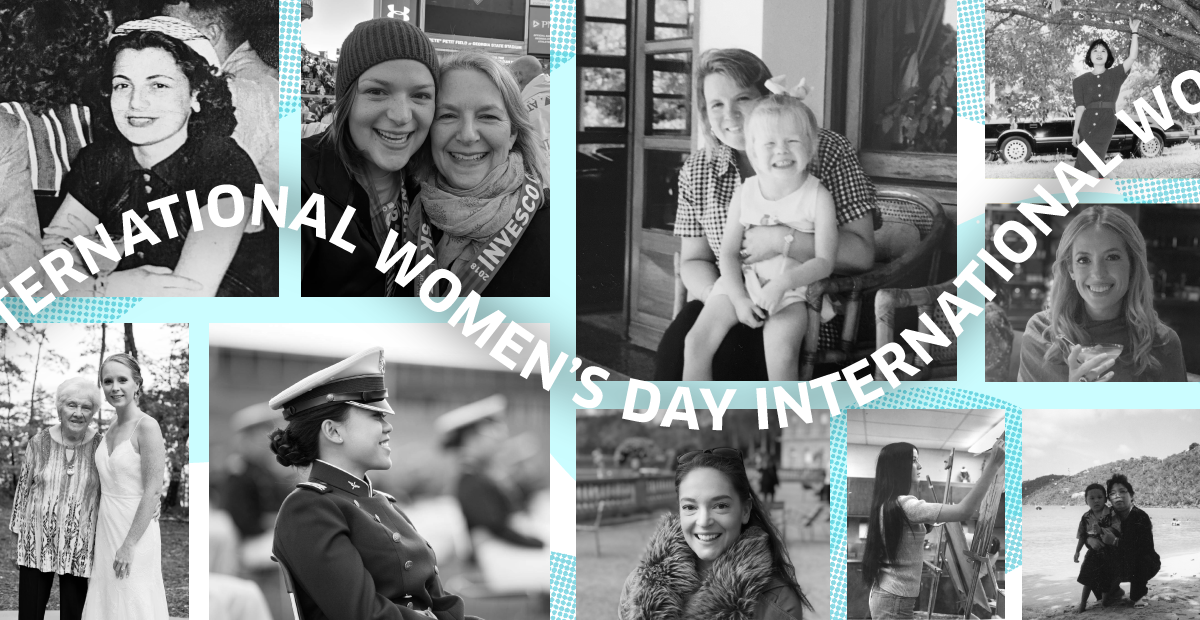 Nebo is chock-full of incredible people. I can say that with authority because I get to work with them every day. Everyone here is smart, compassionate, empathetic, and all the other adjectives that describe amazing humans. But none of us spring from the womb fully formed — we've all been shaped by the other people in our lives. So for International Women's Day, we asked the people of Nebo to tell us about the women who inspired them or made a profound impact on their lives.
So from the bottom of our hearts, thank you to all the women who have helped us grow into the people we are today.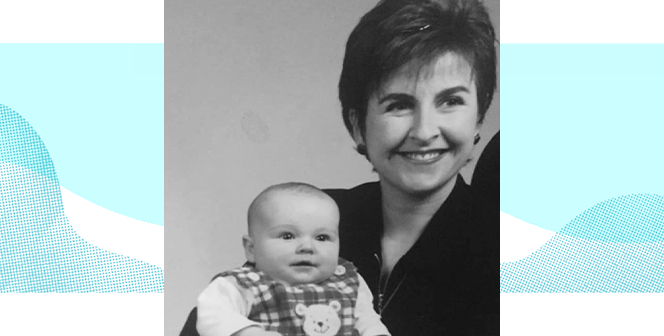 My mom is my inspiration because she taught me to always do my best, be strong in times of struggle, and treat others the way I want to be treated. My mom is not only an amazing mom, but she is an amazing friend and cheerleader. In times where I struggle and feel down about myself, my mom is always encouraging me to dust myself off and keep going. I can only hope to be half the person my mom is one day. She is truly the best.
Orlagh O'Rourke, Paid Media Associate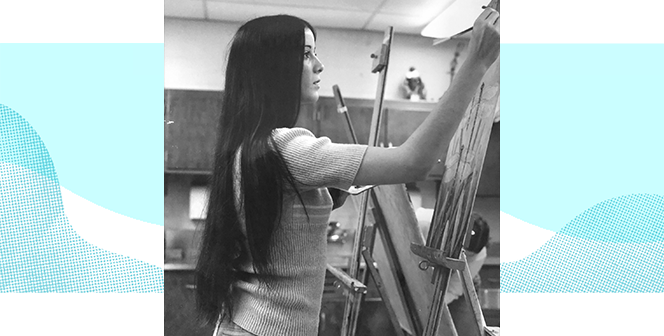 My mom, Annette Kirkland, was one of nine children in a single-income household. She was not afforded the opportunity to go to college, nor did she realize scholarship opportunities existed. This did not stop her success. Through self-education alone she achieved financial independence in owning her own home and putting her children through college, all the while teaching those around her how to invest for their future while still pursuing their passions. She can do it all!
Amanda Oliver, Senior Director, Social Media & PR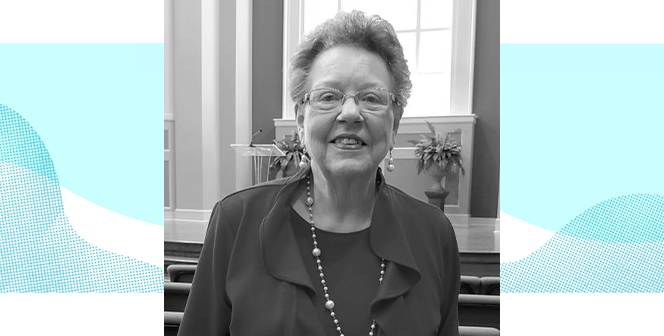 My grandma is incredibly selfless! She raised two children on her own, all while working multiple jobs to support her family. She is one of the most kind-hearted people I know and loves taking care of the people she loves. She inspires me every day!
Keagan Ross, Paid Media Associate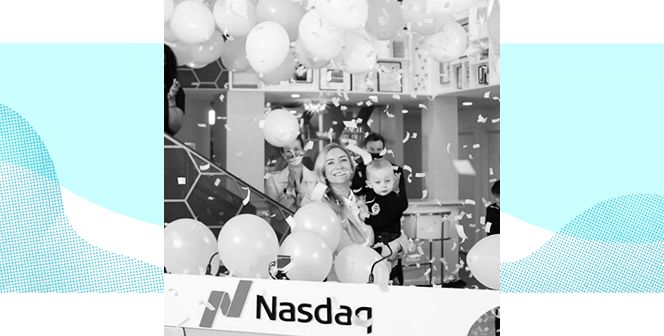 Source Instagram
It was so hard to just pick one woman who inspires me (especially with all the amazing women I work with), but one person I refer to a lot is Whitney Wolfe Herd (CEO of Bumble). I've been following her career since I heard her on a podcast when I was a sophomore in college, and I still listen to it whenever I need inspiration. Beyond the female empowerment messaging behind Bumble, Whitney inspires me because, despite all the backlash she received, no one could ever kill her ambition and drive. Her ambition led her to become an inspiring yet badass businesswoman, who as of today, became the youngest female CEO to take a company public at the age of 31… that's pretty amazing and incredibly inspiring to a young woman like me.
Morgan Bauer, Digital Strategist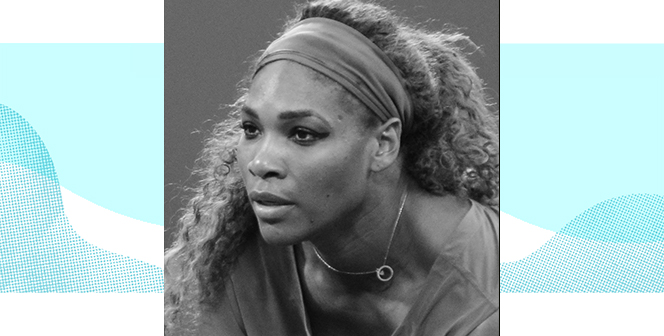 Source Edwin Martinez
Serena Williams is someone I didn't used to look up to, but after dealing with some 'serves' of adversity myself - I finally got it. While some see her as having an attitude, I see that all she's choosing to do is go against society's opinion that women should always be happy, calm and attend to others' needs.
I've always felt the need to conform; to be sweet and nice at all times, not to burden others with my problems, to have a specific body type and all the other things that come with the human-giver syndrome. Serena is a strong woman who speaks her mind and fights more adversity than I could ever imagine every single day of her life, all while maintaining who she is at her core. Now that's someone to admire, someone who is unapologetically herself.
Meleigha Millman, Senior Paid Social Manager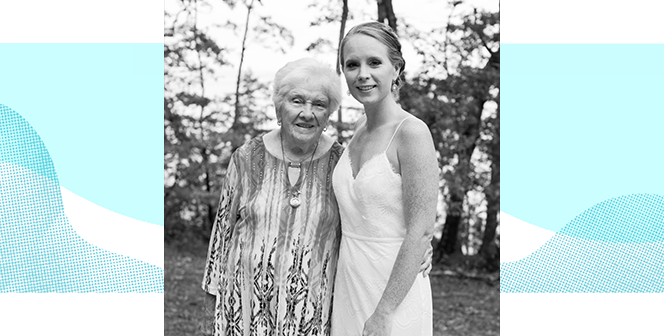 Every time I am asked about a woman who inspires me, I talk about my grandma. She is independent and strong and inspires me every day to be that way too. She became a widowed, single mother in 1980 and worked hard to provide for her family. To this day, and even through the pandemic, she takes care of her family and friends. She runs errands for them when they can't or simply calls to check-in and keep them company. She inspires me every day to be better and do better!
Alyssa Babcock, Senior Project Manager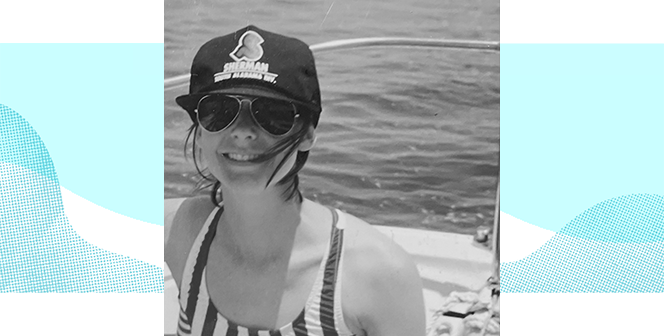 My mom is my biggest inspiration because she always puts the needs of others above herself. Even though she's been a well-respected school psychologist for nearly 30 years, growing up my mom made us homemade meals every night, managed to get my brother and I to every practice on time, and still made time to help us with homework and read with us before bedtime. I don't know how she managed to do it all but I'm eternally grateful. She's shown me that you don't have to compromise when it comes to putting your career first and being a great mom.
Annie Martin, Project Manager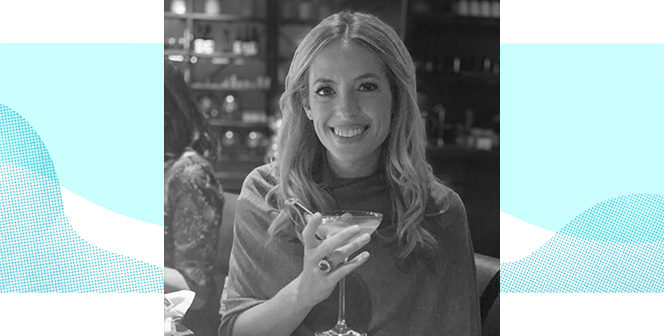 I chose one of my best friends, Alexandra Eichenblatt, to highlight for International Women's Day because she makes me a better person. She is very true to herself and has the ability to see beyond the guard that people put up and discover that person's "core" quicker than anyone I know. Once she's there, she innately understands what motivates people and can subtly craft her suggestions to be the most receptive to that individual. Throughout our twelve years of friendship, she has inspired me to do things I never dreamed I could do and I am a better person because of it.
Michael Tallini, HR Specialist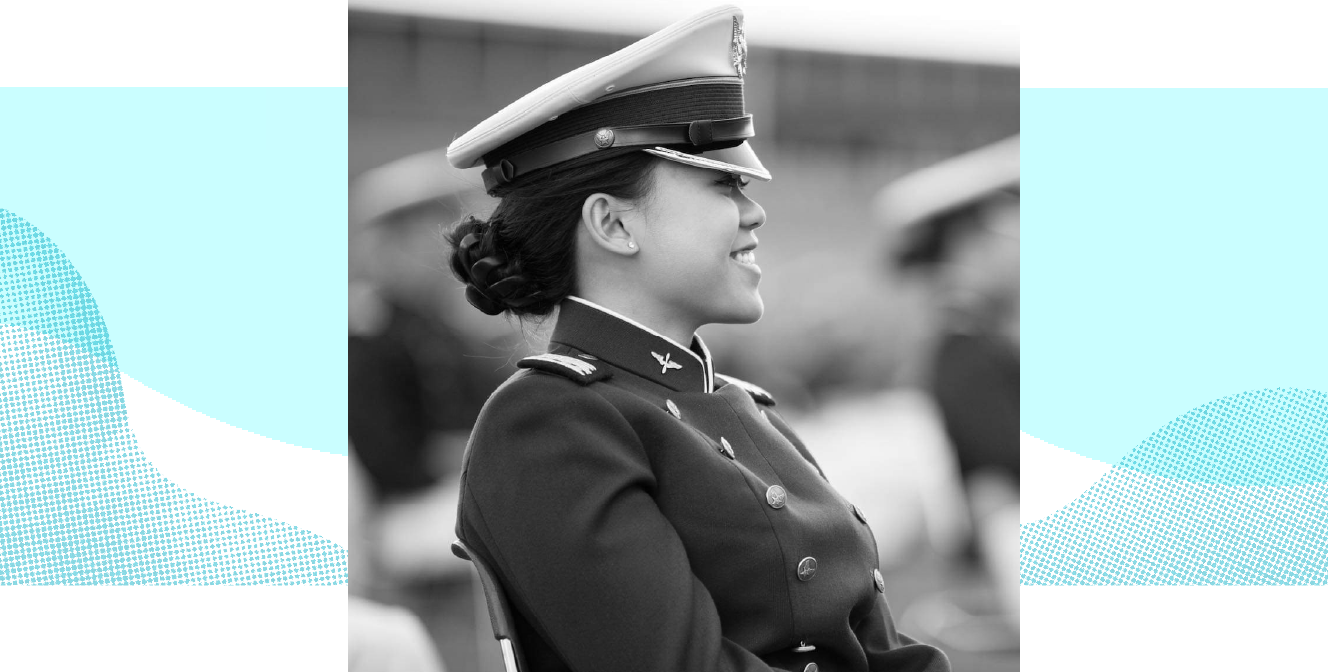 My sister, Tricia Dang (2nd lieutenant in the Air Force), is an inspiration to me and all the people that know her! Her STEM field is predominately male, but she never let that stop her, and graduated top of her class at the prestigious U.S. Air Force Academy. She is a strong woman who sets seemingly impossible goals and reaches them, inspiring others, like myself, to aim high and never give up.
Tiffany Dang, UX Designer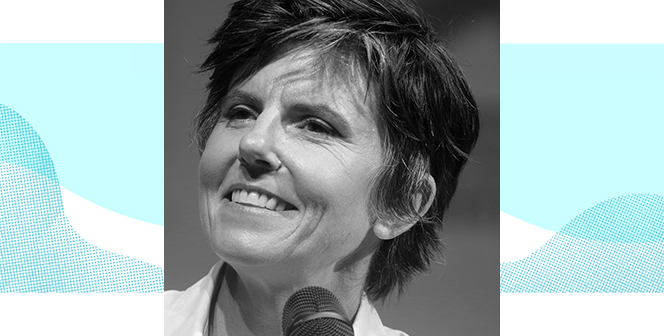 Source Gage Skidmore
Tig Notaro is one badass comedian. She inspires me because she's been able to find the humor in her struggles — everything from breast cancer to break-ups. She's an amazing (and patient) storyteller. I could watch her tell one story on stage for an hour and be enthralled the entire time. As a fellow stand-up comedian, she's inspired me to be a better storyteller and LGBT+ activist. She's brave and vulnerable and that is something that we can all learn from, on and off the stage. She's a humble superstar and I hope I get to meet her one day...or better yet, open up for one of her shows! #micdrop
Julie Marateck, Senior Copywriter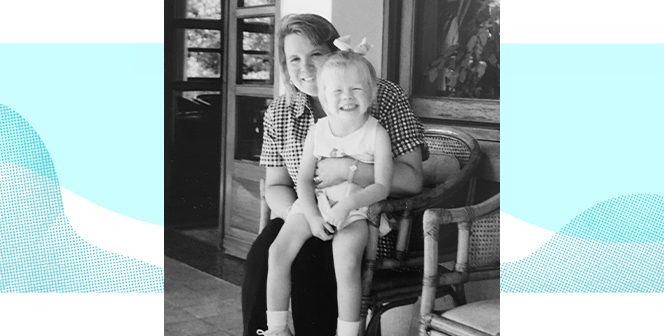 My mom has inspired me ever since I was a little girl. She has always led by example and shown me how to stick up for myself and what I believe in. She is a small business owner and her work ethic and determination have inspired me to always be diligent in my own work.
Leila Mallouky, Paid Media Associate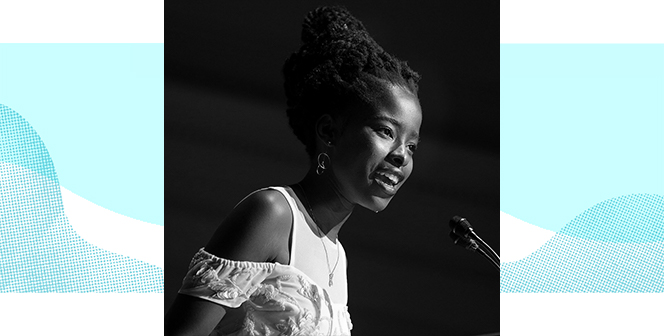 Amanda Gorman speaks for herself, literally. She's an amazing poet and has the most beautiful and powerful way with words.
Jenn Vickery, Senior Vice President, Marketing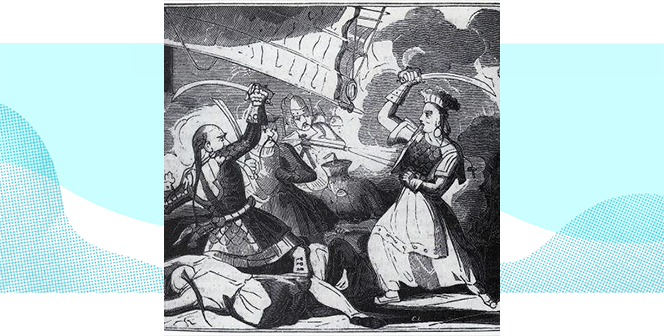 Source Wikipedia
Cheng I Sao, maybe the most successful pirate in history. Brothel owner. Marries a pirate. Pirate husband dies. Cheng takes over. Then comes the best part — she did what men were doing and did it better. Do you like to take advantage of women prisoners? You're gonna die. Keep some of the loot for yourself and not share it with everyone else? You die too. She demanded fairness, especially for the time. She evaded capture for years, but after finally being caught, she managed to get a pardon for her crimes and went legit, becoming a salt trader. On her way out, she also arranged for some of her closest pirate crew to have jobs in the Chinese bureaucracy.
Damon Borozny, Senior Director, Project Management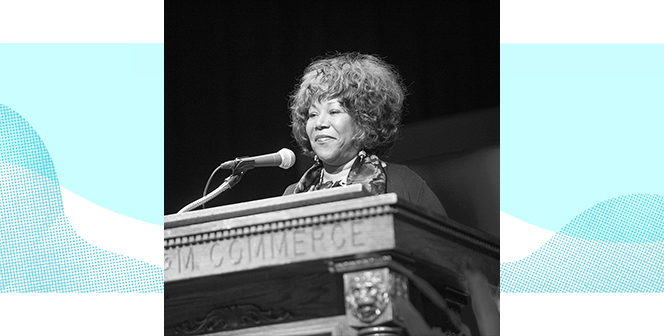 Source Texas A&M University-Commerce Marketing Communications Photography
Many of us in the United States are aware of Ruby Bridges, the first Black child to desegregate the all-white William Frantz Elementary School in Louisiana. Her achievement is certainly worth celebrating on its own and is memorialized in now-famous photographs, newspaper articles, numerous books, and a painting by Norman Rockwell. But as I grew older I also began to consider the contributions of others that made that enormous step forward possible.
In particular, I thought of Ruby Bridges' mother, Lucille Bridges. Growing up in the South, Lucille wanted for her child what was kept from her in her own youth — an education. Despite Brown v. Board of Education being decided and the steps of the Little Rock Nine taking place years in advance, progress towards a desegregated education in the South was perilously slow.
While Ruby was only 6-years-old at the time, Lucille had lived through a lifetime of overt racism. Despite overwhelming personal evidence, Lucille believed change could happen and she acted on that belief.
We've all seen the photos of Ruby attending school that first day, protected by U.S. Marshals, but we fail to recognize that Lucille was by her daughter for many days throughout that first year. Despite ongoing harassment and being shunned by the local community for her decision, she stood firm and protected the rights of her daughter, and in so doing set the example for others in her community.
In a world where self-absorption seems to be on the rise, Lucille's extreme selflessness is awesome and truly inspiring. Her actions and support of her daughter are a regular reminder to me that sometimes, to make real change happen, we have to put what we love most on the line.
Cael Olsen, Senior Vice President, Interactive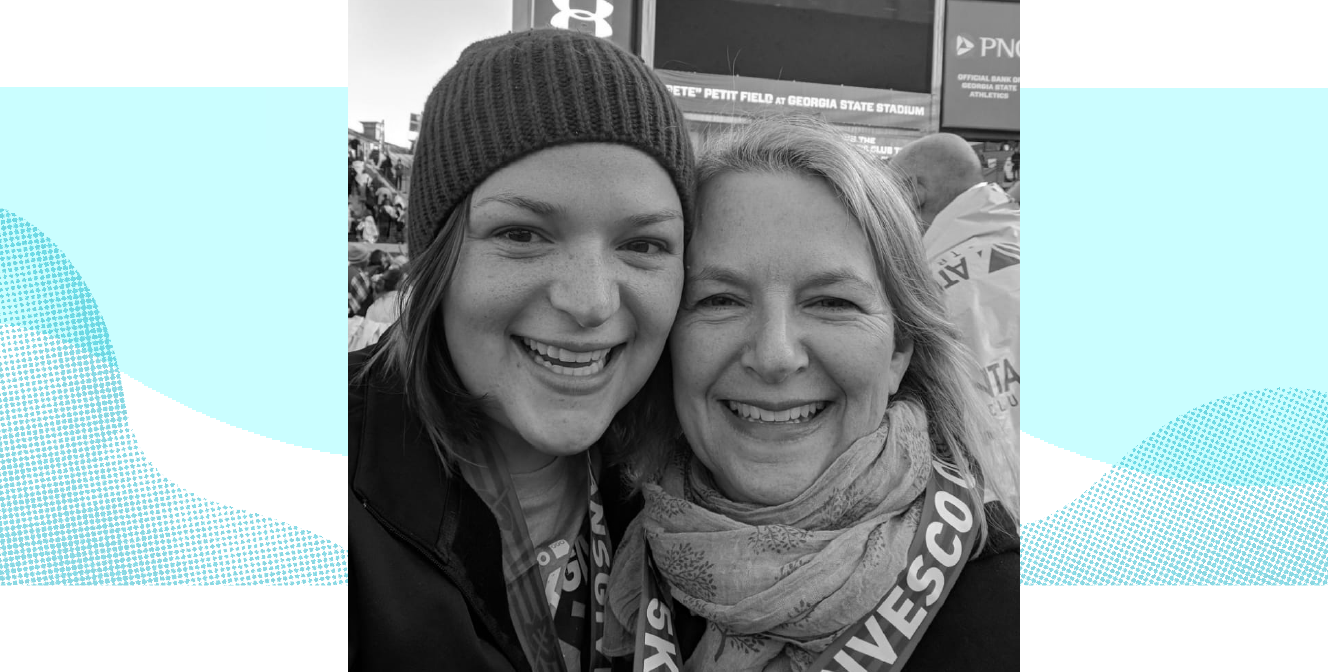 My mum, Lucy, inspires me. She has overcome so much in her life and taught me how important it is to try and be kind and empathetic no matter what. She also inspires me daily by running family Fitbit challenges, which has been incredibly motivational over the past year!
Rachel Thompson, Project Manager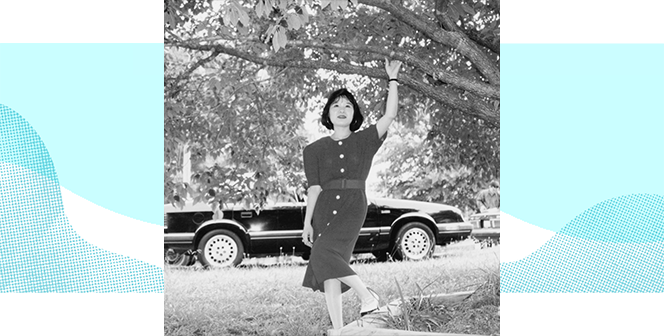 I couldn't pick which woman in my life inspires me more so I'm writing about my mom and my grandmother. My grandmother is the strongest person I know. She's one of those people who feels like they've always been fully-fledged as if she was birthed already completely herself. She is strong-willed, kind-hearted, and the rock that grounds my entire family. My mom is unconditional love personified. I aspire to be able to care and provide for my future family the way my mom has with my family. Her gentle soul and wicked sense of humor are contagious, and she inspires me to be a better person every day.
Tony Dang, Office Admin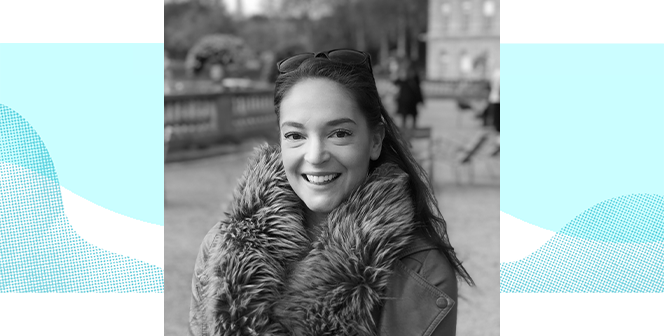 My sister, Vanessa, just recently became a first-time mom and it has been amazing to see her navigate this new journey. Her strength and compassion toward this little human, plus her ability to keep a sense of humor during the not-so-fun moments are truly inspiring.
Haley Malgieri, Associate Director, Strategy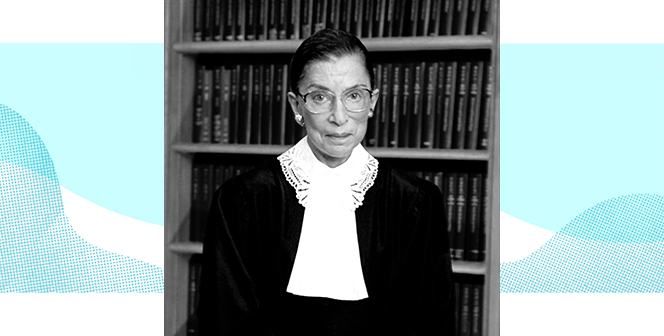 RBG. She is a hero and a true role model. She stood up for issues that were important to her and important for the preservation and progress of our society. She is and will continue to be truly missed.
Jenna Thomas, Senior Director, Public Relations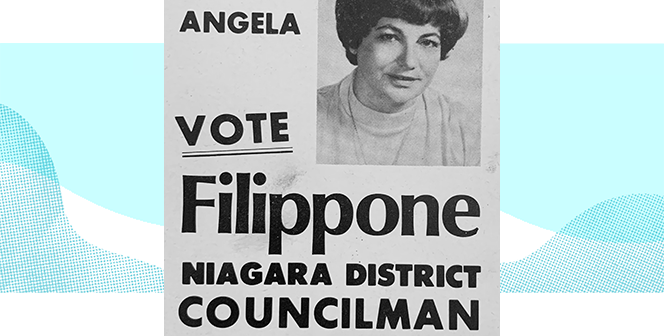 My Grammy, Angela Filippone, is one of my biggest inspirations in life. Not only is she one heck of a glamorous grandma but she is the fiercest woman I know. As a proud, outspoken Italian woman, she made a name for herself in my hometown of Buffalo, New York. She was elected as a Councilwoman in the Niagara District in the '70s, serving alongside more than a dozen men. She was the first woman elected in her district and second to be elected in the Buffalo Common Council. In her time on the political scene, she was also named one of the top women of accomplishment in Buffalo.
But on top of all these incredible accolades, she is the most loving and supportive person I know. Growing up, I didn't know about all of these feats—just that she was one tough woman who I wanted to be like. She is my biggest advocate and motivator, and I strive every day to make her proud.
Haley Filippone, PR & Social Strategist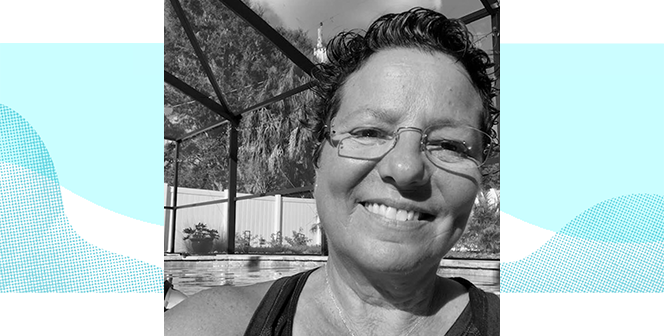 My amazing aunt is one of the strongest people I know. She made the difficult decision to have a double mastectomy when diagnosed with breast cancer at a young age. This led her to reevaluate her daily life to find a way to retire early and focus on learning new things and spending more time doing things she loves and helping others!
Kelley Kirstein, Senior Strategist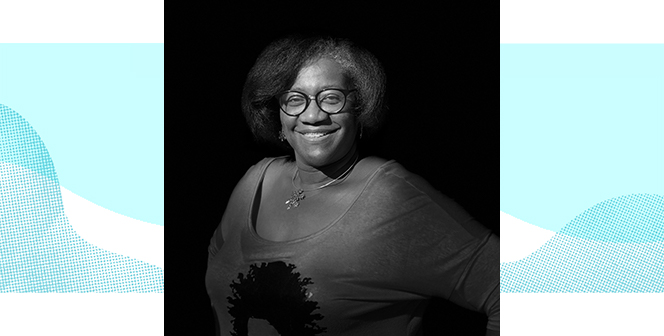 I'm not quite sure where to begin. Well, yes, I'm writing about my mother. If I had to sum her up in a sentence, it would be this: Sandra Miller is a woman with an incredibly durable and beautiful spirit who plays equal parts mom and dad for her two sons. But the better way to describe my mom is as the first of 13 children to obtain her college degree. Or the relentless tutor and advocate for her children in an education system that too often serves as a pipeline to jail for Black children. Or a preacher's daughter who has a way with words so strong that to this day, I can hear her voice in the back of my mind. Or the person in the family that everyone goes to when they need counsel.
Now, I consider myself someone who has a strong urge to help people. What can I say - I'm an ENFJ. And I hadn't put this together until I sat down to write this, but now, it's clear as day. I get it from my mother. My mom received her Bachelor's Degree in Elementary Education to become a teacher before her career took her in a different direction. For more than 20 years, she's advised people on how to plan their retirement so they can live fulfilling and healthy lives. I'll end with this:
When my life is over, the highest compliment I think I could ever receive would be, "He used his life to make the world a little better for others." I see the work my mom has done for so many people through her work and her actions. And I can only hope that one day I'll look back on my life and say I did as good a job as her.
Jay Goodwin, Digital Strategist