Articles written by
Allison Lewis
July 26, 2019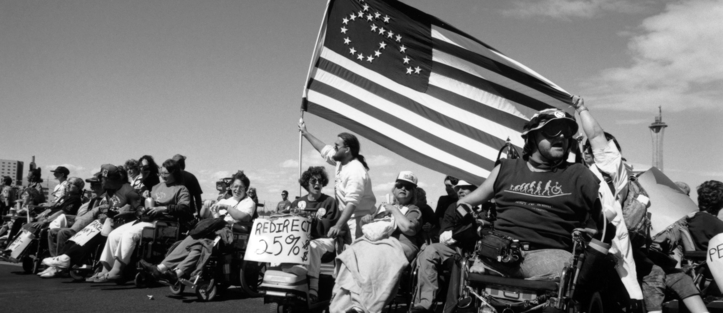 Life, liberty and the pursuit of happiness. In America, these are basic human rights. They have been since 1777. And yet in 2019, not everyone can access them. 
The Information Age is upon us, and liberty has a whole new meaning. We're living in the Internet of Things, where we can summon a car with the swipe of finger or get the latest news buzzed to our smartwatches. 
The internet can give us all more freedom than ever — especially people living with physical limitations. For a grandmother with arthritis, a simple voice command can turn on the lights or control the thermostat. For someone with a visual impairment, a website designed with screen-reader capabilities can help them apply for a new job. 
For people with disabilities, technology means independence — but that's only if we make it accessible.